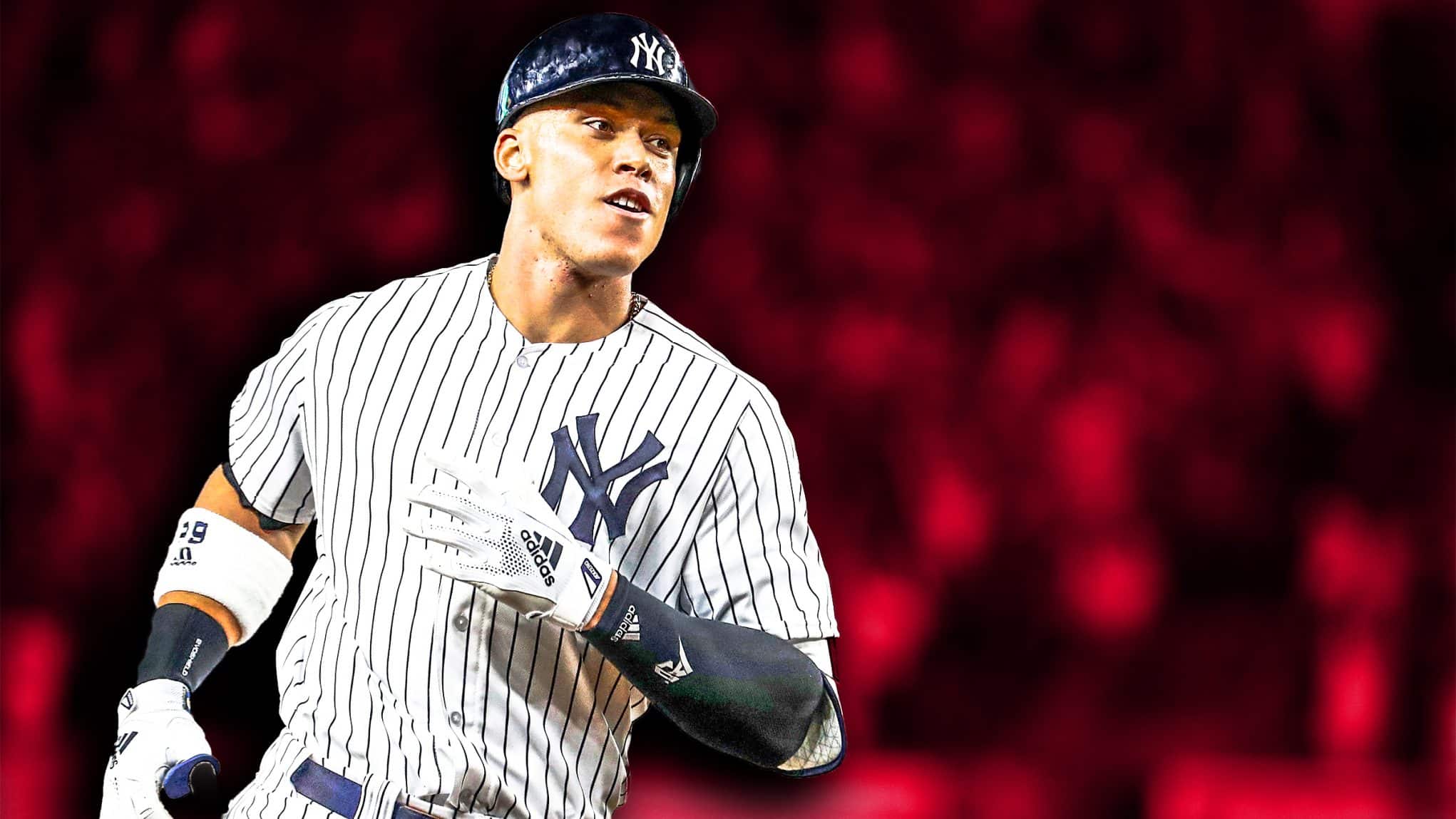 The New York Yankees are off and running in the 2018 AL Wild Card game, and Aaron Judge is letting everyone know he means business. 

The New York Yankees are off to the perfect start in the AL Wild Card game thanks to Luis Severino and Aaron Judge.
It is so important for your team to get off to a good start in a one-game playoff and boy did the Yankees just do that. First, it started with Luis Severino and a dominant 1-2-3, 10 pitch first inning, setting the Yankees up for a chance to do some damage.
Facing opener Liam Hendriks, Andrew McCutchen did what he does best, get on base. Working a five-pitch walk set the scene for the Yankees most valuable player, Aaron Judge.
Judge took a 2-1 pitch and absolutely crushed one into the seats in right field giving the Yankees the start they wanted.
Boom. Aaron Judge. 2-0 Yankees. pic.twitter.com/e3EeQceGK9

— Elite Sports NY (@EliteSportsNY) October 4, 2018
Off the bat, the ball traveled 427 feet into the Bronx night sky after it was hit 116 mph off the bat. It lit a fire in the Bronx, one that Oakland was hoping they would not have to feel at all.
The home run was Judge's fifth career playoff home run, second while taking part in the win or go home Wild Card game.
You could tell from the first pitch in the bottom of the first, that Liam Hendriks was unsettled. He only threw one strike to McCutchen, and of the two strikes, he threw to Judge, one resulted in the ball going over the fence.
Other than giving the Yankees an early lead, the home run just confirms that Judge's wrist is back to being 100 percent. He put to bed whatever doubt that was in the head of the baseball world, and the Yankees could not be happier
The Yankees currently lead the Athletics 2-0 in the bottom of the second inning.