Battle Of Two Great Bullpens
Both the Yankees and A's have two of the games best bullpens.
It's not a secret, the A's used their bullpen a lot this year. According to Fangraphs, they used the pen for 641.1 innings, second to the Tampa Bay Rays who have used their pen 824.1 innings. Despite the usage, they still rank 11th in baseball in earned runs with 240.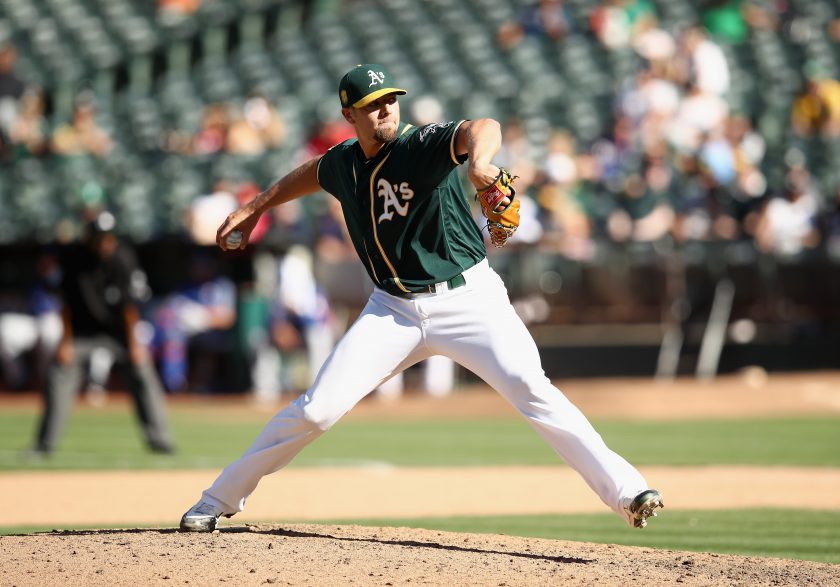 Led by closer Blake Treinen, you do not want to face the backend of this Athletic pen. Treinen finished the season with a 0.78 ERA, converting 38 of 43 save opportunities. He also threw a career-high 80.1 innings. Former Mets' closer, Jeurys Familia, also made a huge impact for this A's pen. In 31.1. innings since his acquisition, he posted a 3.45 ERA, striking out 40.
For the Yankees, the bullpen is essentially what saved them in the Wild Card game a season ago. This year, they had their hiccups, but still served as a major strength.
The pen was second in the majors in strikeouts with 753, 10th in innings with 594.2, and had the sixth-least amount of blown saves with 17. Their 3.38 ERA is fourth best, behind the A's, Cubs, and Astros.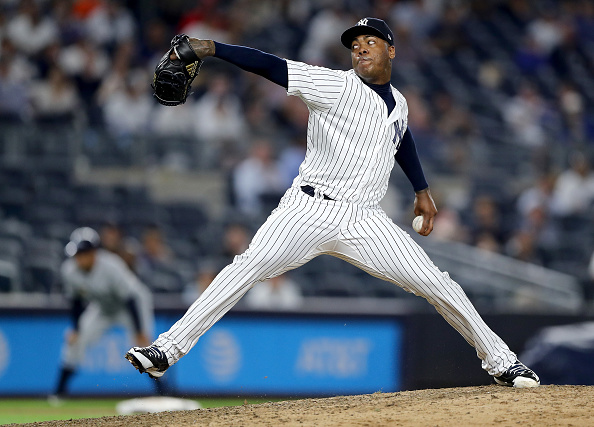 Aroldis Chapman made his way back from tendinitis in his left knee, an injury he pitched with throughout the year. Despite the injury, he was still able to put up lights out numbers. He finished the year with a 2.45 ERA after a couple of shaky outings and converted 32 of 34 save opportunities.
What makes the Yankees' bullpen so dangerous is their strikeout ability. Dellin Betances has returned to form after a shaky start to 2018. He finished the year with a 2.70 ERA and 115 strikeouts giving him 100 or more strikeouts for five straight seasons. Chad Green and David Robertson continue to serve as arms to help get out of trouble. Oh, and if you get through them, you still have to face former all-star Zach Britton.