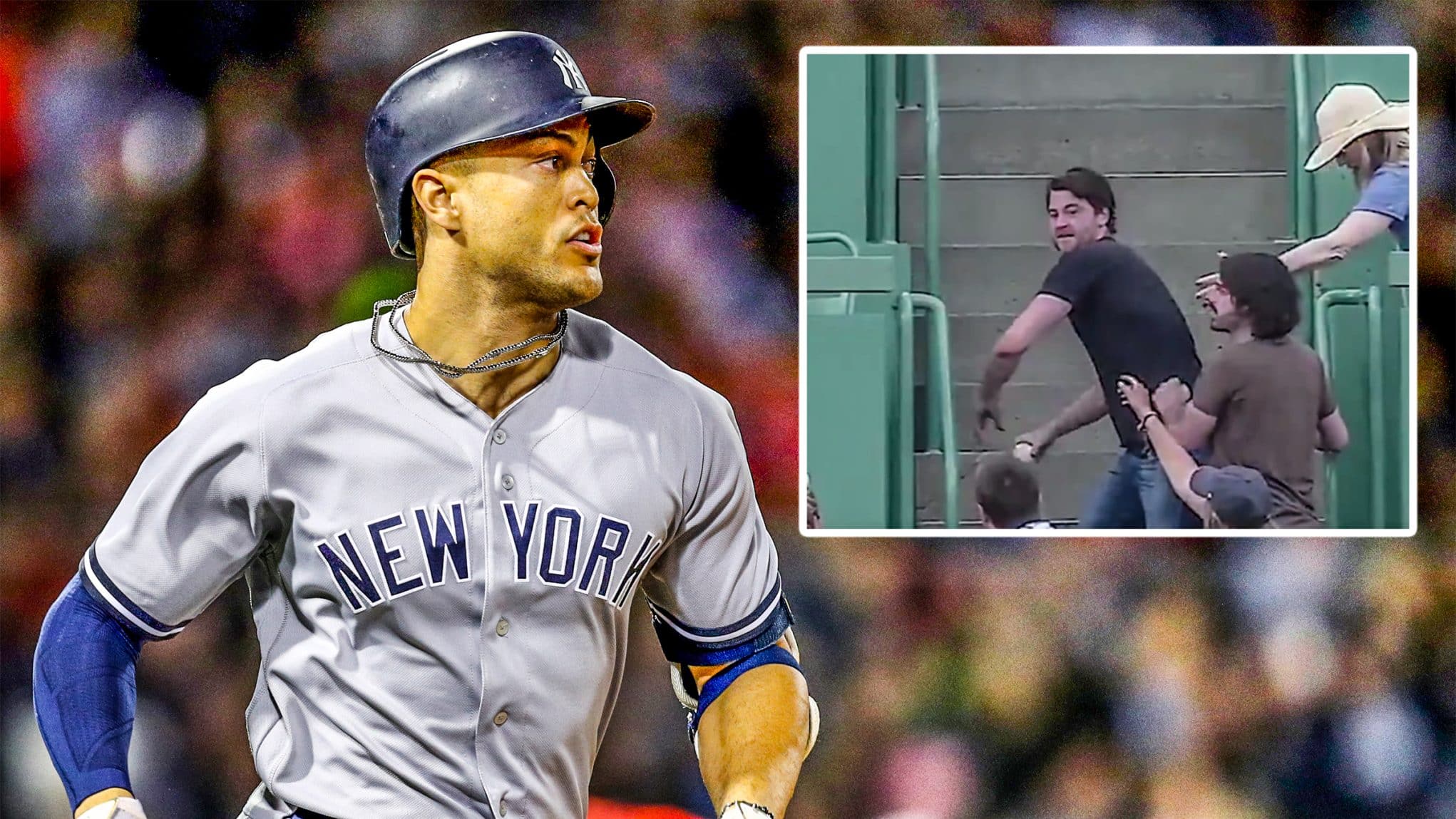 New York Yankees slugger Giancarlo Stanton gets plunked by a ball thrown by a Red Sox fan after smacking a home run at Fenway.

Imagine, you've just smacked a home run at Fenway Park. You've just conquered the Green Monster in the most vicious of ways.
For that, rounding the bases in a casual manner is deserved but suddenly, something hits you in the side.
Did Mookie Betts just throw something at me?
Nope. It was the fan in the Green Monster seats who threw the deposited the ball back on to the playing surface that so accurately hit Giancarlo Stanton on Saturday after he smacked one over that big wall in left.
Giancarlo Stanton took one out over the monster to extend the Yankees lead, but then a fan threw the ball back and hit Stanton rounding 2nd. pic.twitter.com/8I9MuYaa7R

— FOX Sports: MLB (@MLBONFOX) September 29, 2018
It was, perhaps, the finest Rookie of the Year moment in Major League Baseball history.
While the likes of fictional John Candy and real-life Vin Skully blurt out, "Give that man a contract," the Fenway Park security was on hustling to find out which guy needed to be booted from the park.
Stanton's home run was the Yanks 266th this season. Gleyber Torres's shot earlier in the contest officially set the single-season mark at 265.
The New York Yankees took the contest 8-5 while winning their 100th game of the season. Sunday's contest will wrap up the regular-season campaign prior to an AL Wild Card Game date at Yankee Stadium.