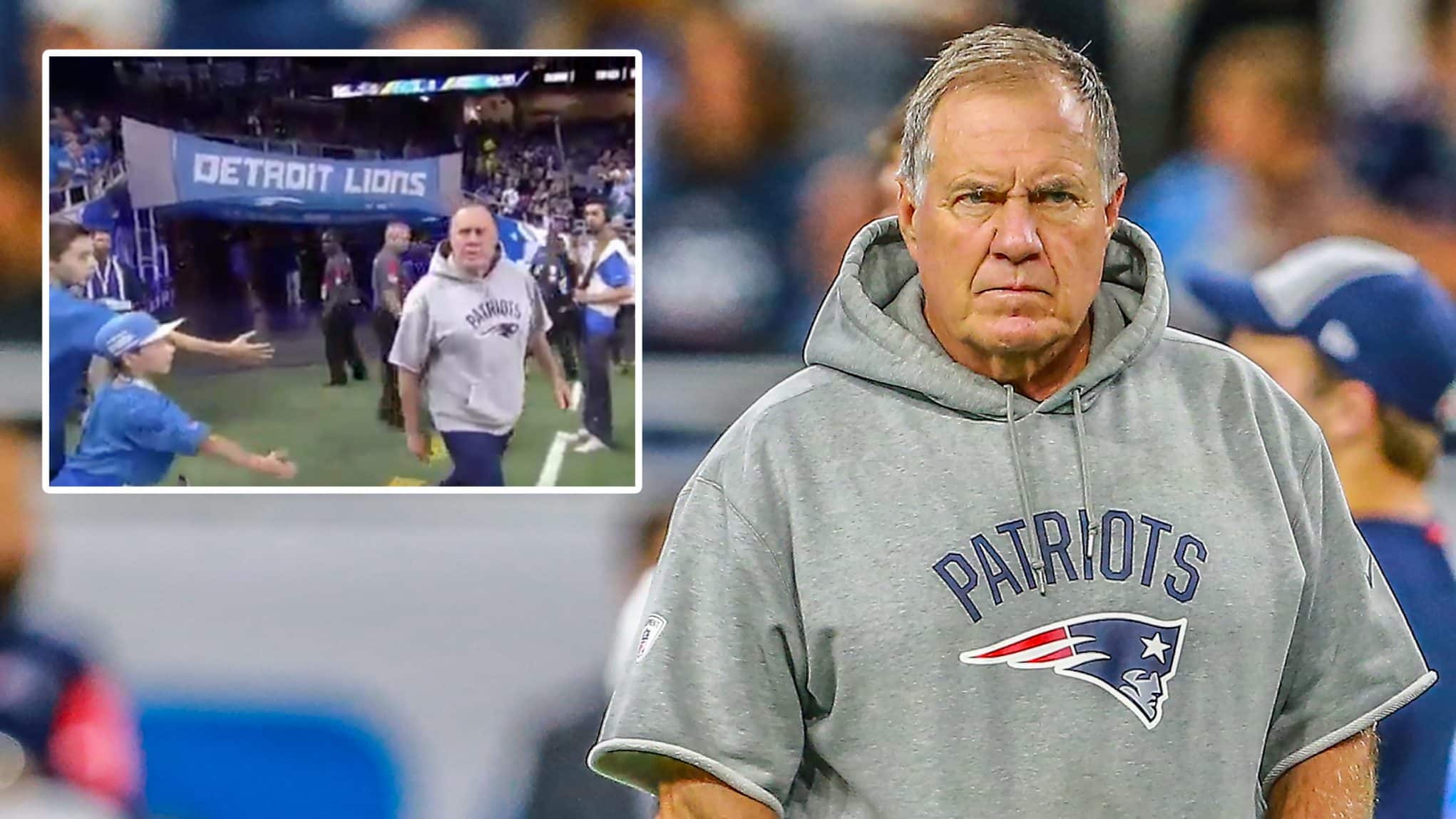 New England Patriots head coach Bill Belichick decided to showcase his oftentimes chilling way when he viciously snubbed young Detroit Lions fans.

The chilling oh so notorious legend of Bill Belichick just hit another level on Sunday.
Prior to the New England Patriots Sunday Night Football contest in Detroit against friend Matt Patricia and the Lions, the hall of fame coach viciously snubbed a couple of Motown's youth.
Belichick is a legend hahaha. pic.twitter.com/o3iG9ST3MH

— uSTADIUM (@uSTADIUM) September 23, 2018
It's sad. Perhaps the kids' parents didn't properly teach them who Mr. Belichick is. When extending those little hands out there for human contact with, arguably, the second greatest head coach in NFL history, the young Lions fans undoubtedly took a huge risk.
As far as the actual game was concerned, craziness ensued.
The Lions, the very same team who was dismantled by Sam Darnold and the New York Jets in Week 1, knocked off Belichick's Pats by the final of 26-10. Patricia earned his first win as a big boy sideline boss while Tom Brady struggled all night long.
Though they didn't get good ole' Bill Belichick to acknowledge them during his walk out on to the field, the Detroit Lions youngsters enjoyed a solid night of winning football.
Bill Belichick will absolutely snub more fans moving forward.