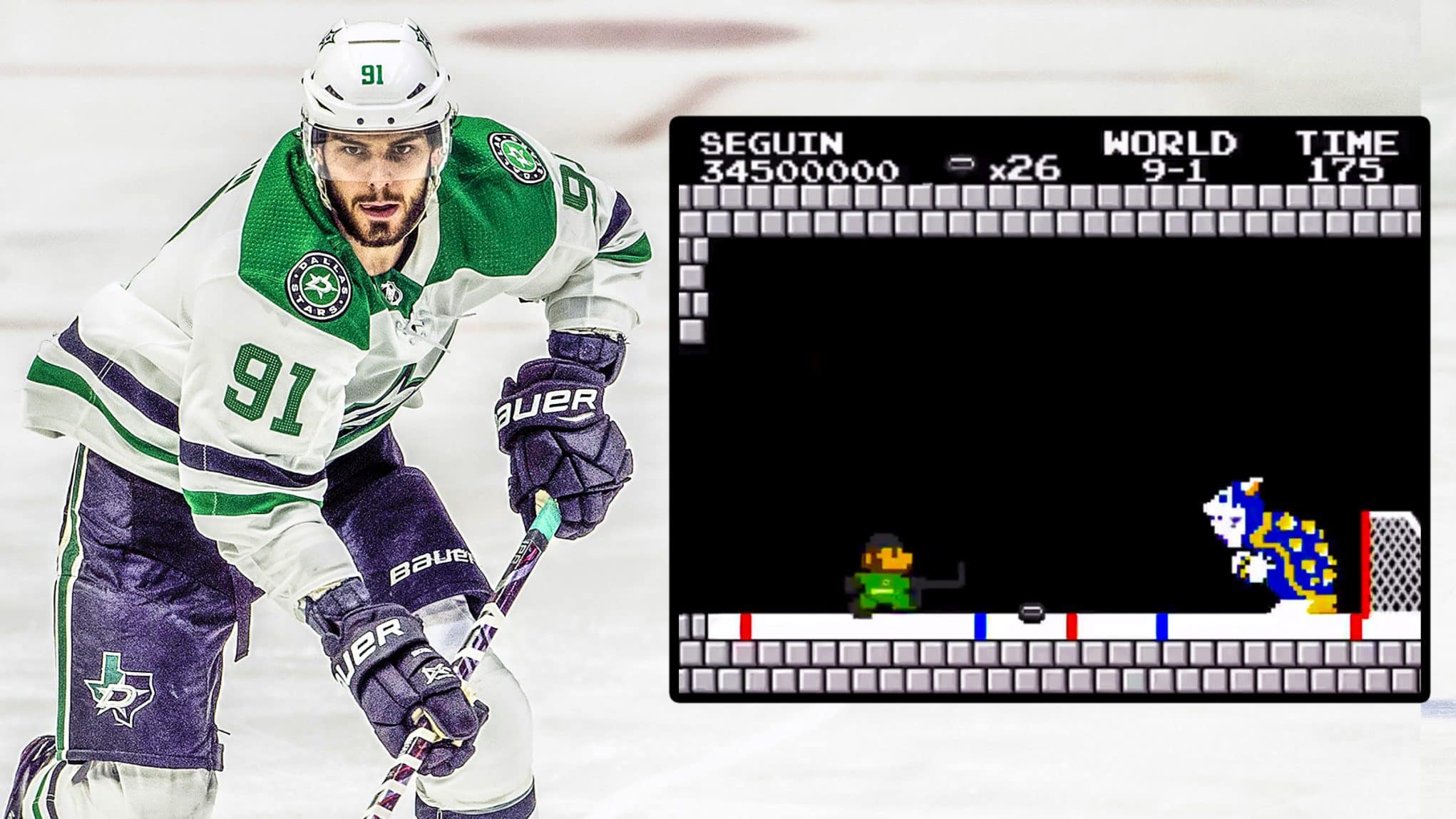 The Dallas Stars unleashed the greatest contract reveal pertaining to Tyler Seguin with the help of "Super Mario Bros."

Oftentimes, a simple round of applause does the trick. Other times, it's nowhere near the return earned and deserved. Write the Dallas Stars down in the column of overwhelmingly deserving a crisp round of applause.
With the recent news of Tyler Seguin's eight-year contract extension came a terrific opportunity for the hockey franchise.
A contract reveal was needed to fully cement the headline.
Much like gender reveals, revealing certain items (especially contract terms) on social media has gained considerable traction. This is no different in the NHL and as a result, the Stars put together, arguably, the greatest sports contract reveal of all-time.
With help from Mario and his vintage backdrop of "Super Mario Bros.," NES style, the Stars announced the big-time Seguin news via Twitter:
— Dallas Stars (@DallasStars) September 13, 2018
It doesn't really get much better than that.
Amazingly, certain millennials won't recognize the original Super Mario backdrop for Nintendo. But that's OK. Us thirty-somethings are plenty aware of the greatness that was just witnessed.