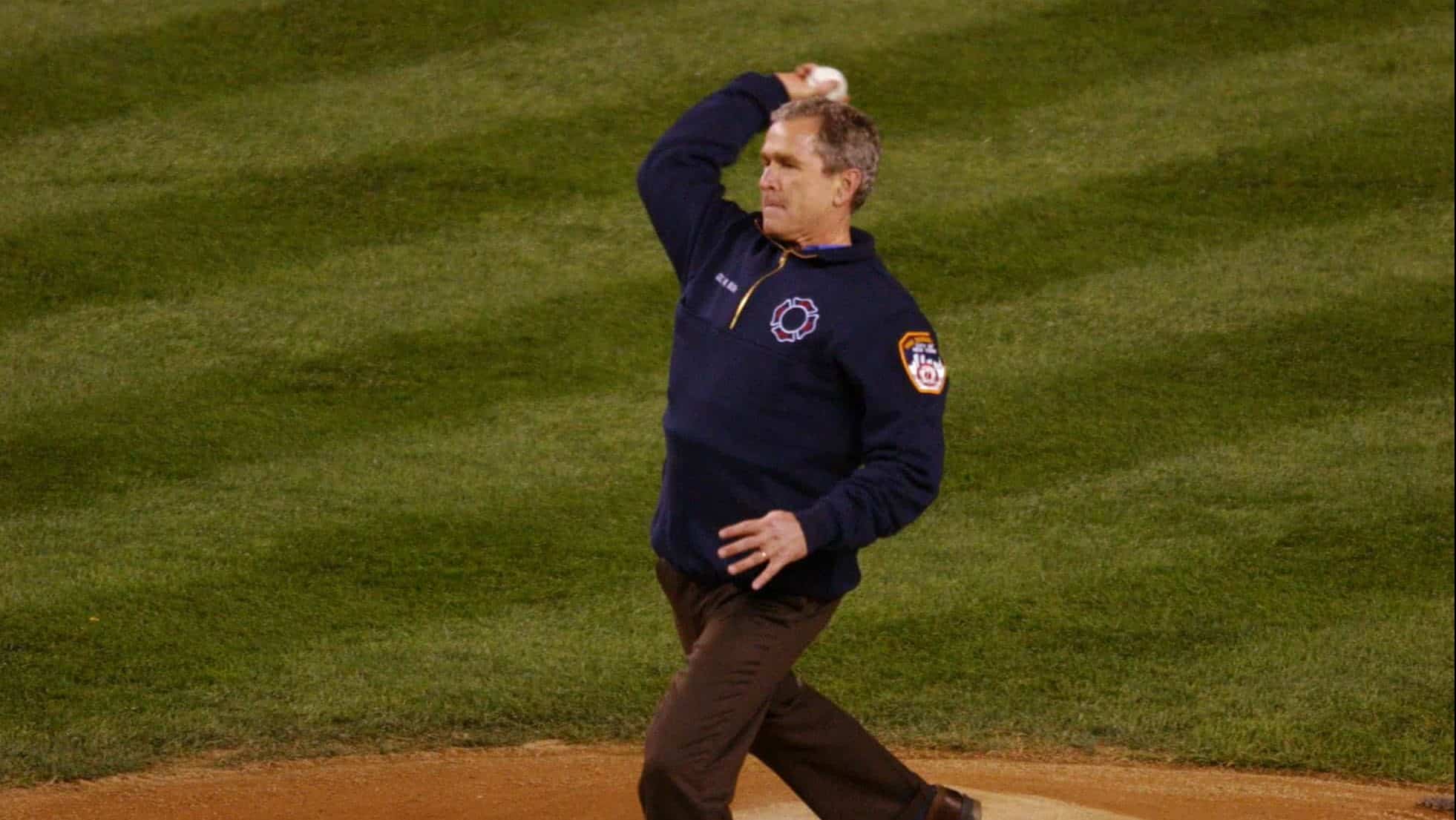 The resiliency of New York City and the United States of America after the tragic events of September 11, 2001, are embodied in an emotional ceremonial first pitch by President George W. Bush at Yankee Stadium.
After the terror attacks rocked the nation 17 years ago, the New York Yankees played a vital role in the recovery process, bringing the World Series to New York City for the fourth straight year.
The Arizona Diamondbacks hosted the first two games of the series at Bank One Ballpark in Phoenix. When the series moved to the Bronx on October 30, the nation's eyes turned to Yankee Stadium.
President Bush, a baseball fan himself, understood the significance of the game. He showed up to throw out the ceremonial first pitch, creating a moment that transcended sports and politics.
The president walked out of the Yankees dugout and took the mound wearing a New York City Fire Department pullover. He knew he had to make a strong throw.
"It was the most nervous moment of my entire presidency," Bush said in an HBO documentary.
Yankees shortstop Derek Jeter might have made the president's nerves worse, as he is the one who suggested Bush throw from the mound, not halfway to home plate like many others do. He also warned of Bronx cheers from the crowd if the pitch hit the ground.
Don't bounce it, they'll boo you. -Derek Jeter to President Bush before throwing out the first pitch in the 2001 WS pic.twitter.com/FOmv9yOwxi

— Baseball Quotes (@BaseballQuotes1) September 11, 2015
With the crowd roaring chants of U-S-A behind him, Bush threw a strike over the outside corner to Todd Greene, the Yankees' backup catcher.
More than a first pitch. pic.twitter.com/NNYqE9YjAJ

— MLB (@MLB) September 11, 2018
The pitch meant nothing to the outcome of the game but everything to a nation desperate for hope.
The Yankees couldn't finish off the perfect storybook ending, losing the series in seven games. However, they won all three games in New York, including two on dramatic walk-offs.
Yankee Stadium held an abundance of historic in-game accomplishments, but none of them can match the significance of the most meaningful first pitch ever thrown.