Football is finally back and the Philadelphia Eagles are defending champs. Here's ESNY's 2018 official NFL preview and predictions.
New York's greatest nightmare came to fruition on Feb. 4, 2018. A Super Bowl showdown between the New England Patriots and Philadelphia Eagles might as well have been a boxing match between Darth Vader and Thanos for the tri-state area, two of its most despised organizations squaring off for athletic supremacy on a national stage.
New York Giants and Jets fans alike watched in horror, their greatest rivals going blow for blow at US Bank Stadium.
The path to redemption officially began 81 days later, a 15-minute span perhaps forever altering the course of National Football League history. Their brutal seasons, a combined eight wins between them making their enemies' triumphs all the more difficult to bear, allowed their names to come up early in the 2018 NFL Draft, and their team names were soon followed by the prospective saviors many believe will restore their franchises to former glory. Saquon Barkley head his name called by the Giants, Sam Darnold's following shortly after, thus beginning the youth movement of New York football?
Is it enough? Has the Eagles' reign of terror only just begun? Is the Patriots dynasty alive and well? Why am I asking you?
Here's ESNY's official 2017 NFL season preview and predictions, each of the NFL's 256 regular season games, plus the 11 playoff games. You'll have to wait until next season for the handicapping of the 65 preseason games, however …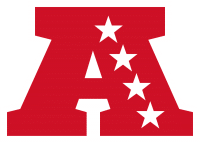 AFC East
1. New England Patriots (12-4/#1)
2. New York Jets (7-9)
3. Buffalo Bills (6-10)
4. Miami Dolphins (5-11)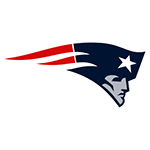 What more did you expect? Until further notice, this division is New England's to lose.
Hell hath no fury than a Patriots with something to prove, and the latest battalion of doubters emerged the second the clock hit triple zeroes against the Eagles. The road gets off to a tough start, as Julian Edelman will be missing the first of four games on Sunday, part of a PED-related suspension, but any team armed with the duo of Tom Brady and Bill Belichick should never be counted out, and it'd be foolhardy to believe their reign is coming to a fast end. So.
For all the reports of the Jets' 0-16 demise last season, New York's green team actually kept pace in a majority of their games last season, seven of their losses coming by single digits, anchored by young talents. The addition of Darnold won't be the final piece, as the team still has its share of issues (such as a dormant pass rush), but, for the time being, if a team is primed to take advantage of any sign of New England regression, it's the Jets.
The Bills managed to end major North American's sports' longest playoff drought last season, but don't expect a streak to begin. The team is already dealing with the heinous LeSean McCoy accusations, and the quarterback is a huge question mark, the team's irrational belief in Nathan Peterman, and subsequent discomfort with rookie Josh Allen, having the potential to end their season before it truly begins.
For what feels like the 17th consecutive season, it feels like Ryan Tannehill is entering a make-or-break year. He'll have one less weapon to work with, as Jarvis Landry was dealt to Cleveland.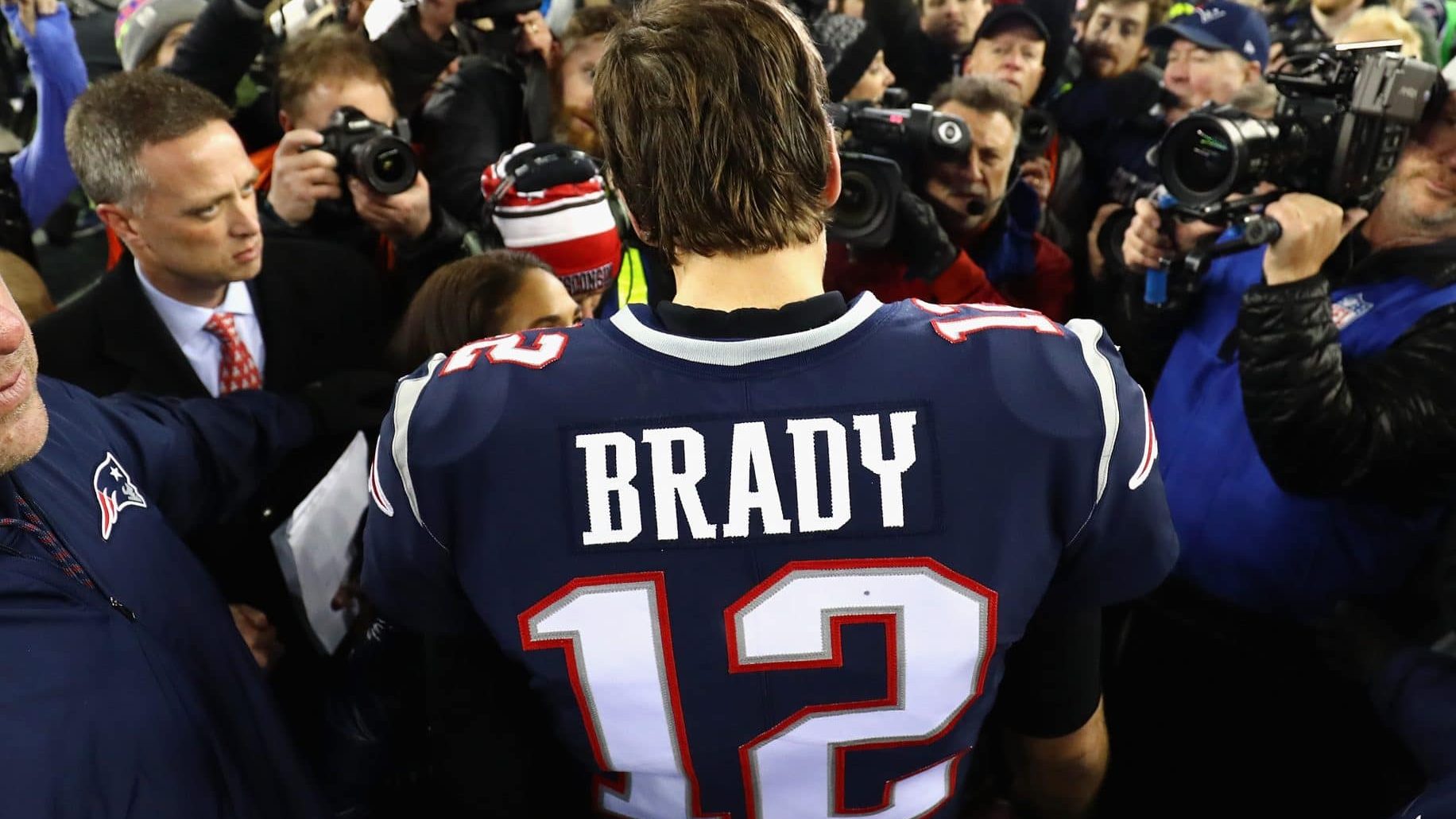 Offensive Player to Watch: WR Cordarelle Patterson (NE)
Patterson has flashed potential in multiple areas of the field, but has mostly made his mark as a special teamer. Edelman's suspension gives him an opportunity to become the latest big receiving emergence in Brady and Belichick's traveling roadshow.
Defensive Player to Watch: LB Jordan Jenkins (NYJ)
With the Jets desperate for a pass rush, it'll be interesting to see what Jenkins, who enjoyed a breakout season in the midst of the Jets rebuild, can do for an encore. Either, expect plenty of more Jenkins jerseys at MetLife Stadium this season, and not just Janoris editions.
AFC North
1. Pittsburgh Steelers (11-5/#2)
2. Cleveland Browns (7-9)
3. Cincinnati Bengals (7-9)
4. Baltimore Ravens (5-11)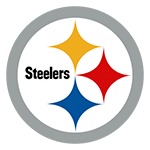 No one knows how long Le'Veon Bell's ongoing holdout will go, but the Steelers remain the class of the division. Their sense of stability and firepower ensures they won't be loosening their grip on the North any time soon. Bell or no Bell, this is still a dangerous team.
For the first time in forever, there's something resembling both hope and a plan when it comes to Cleveland football, an influx of youth and talent ensuring they won't go winless again. Other aspects of the team, like the development of top overall pick Baker Mayfield, scream of being "a year away", but having a plan might enough of a victory at this point in time.
With Marvin Lewis inexplicably back in tow, the Bengals should continue their recent trend of keeping pace throughout the season before folding in the biggest games. Well, the ones that won't earn playoff berths for the Buffalo Bills, anyway.
is this how the Joe Flacco era dies … with thunderous applause? That's how Ravens fans reacted to the drafting of Lamar Jackson, who could find himself starting sooner rather than later if the Ravens' mediocrity continues.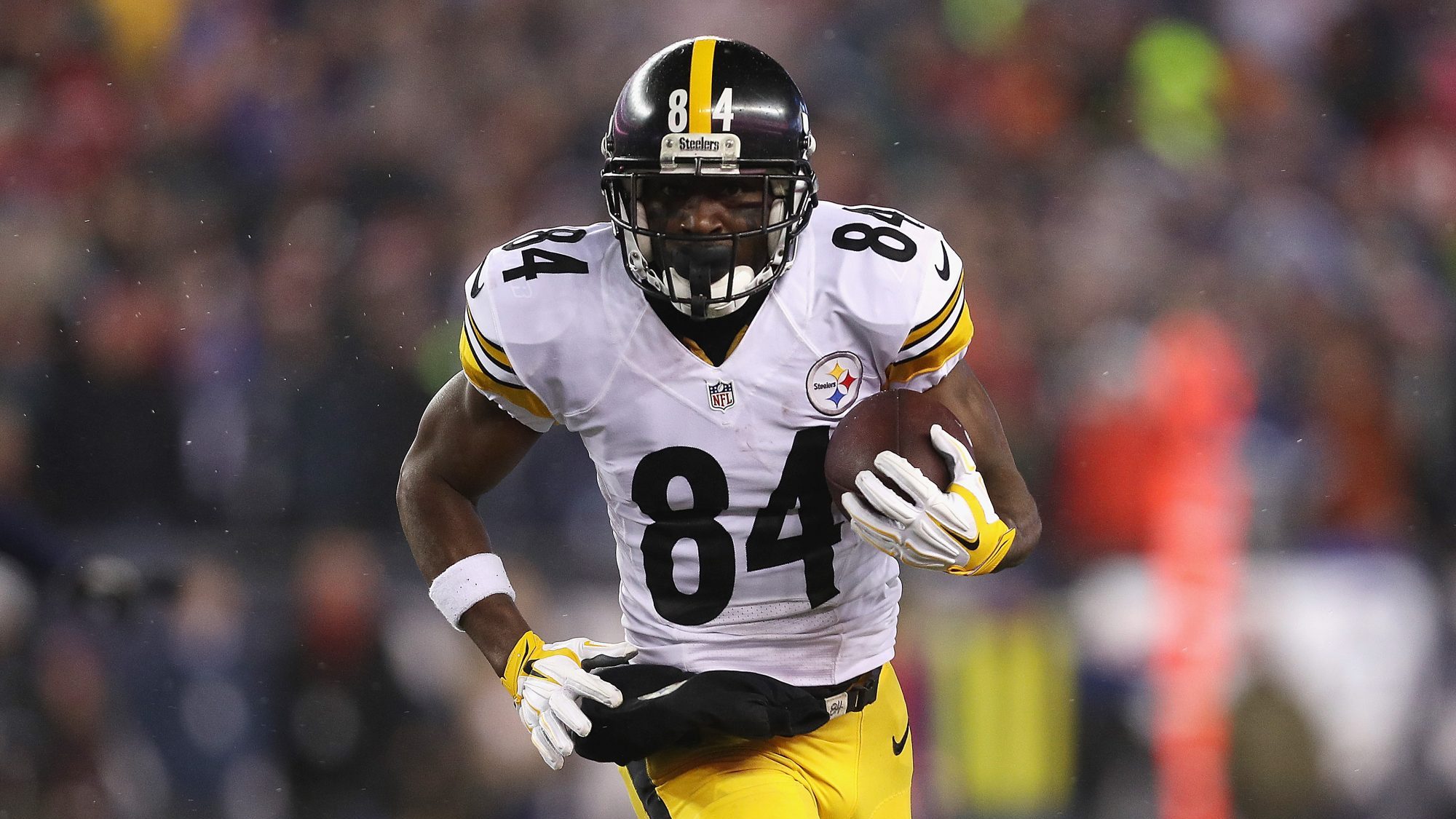 Offensive Player to Watch: RB James Conner (PIT)
Bell's loss can become Conner's gain. One of the most inspirational stories in football, recovering from cancer to return to form as an All-American rusher, he can take pressure off an again Ben Roethlisberger, with whom he shares an agent, as the Steelers look to conquer their demons in New England.
Defensive Player to Watch: DE/LB Myles Garrett (CLE)
Garrett managed to post respectable rookie numbers despite a freshman season marred by injuries. What can we do for an encore, especially with the highly taboo concept of expectations hounding year two?
AFC South
1. Jacksonville Jaguars (10-6/#4)
2. Houston Texans (9-7/#5)
3. Tennessee Titans (9-7/#6)
4. Indianapolis Colts (4-12)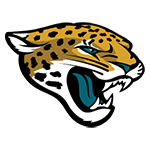 The Jaguars won't be sneaking up on anyone this season, but they have to remain the favorites of the NFL's toughest division. A throwaway trip to the AFC title game, similar to last season's Yankees' run at the ALCS, will help this team tremendously, brutal as the ending may have been. Additionally, having a strong defense, as the Legion of Boom Seahawks taught us, could be the difference when contending in today's fantasy football-worshiping NFL.
The hoopla in the return of young stud quarterback DeShaun Watson somewhat overshadows the fact that the Texans are also welcoming back fan favorite on defense, JJ Watt. The returning weaponry should return Houston to NFL relevancy and give the mighty Jaguars a run for their money.
As long as the Titans have Marcus Mariota, they're capable of great things. If they can get a potential two-headed monster behind him going, in the form of Derrick Henry and Dion Lewis, they'll be even more dangerous.
Forgotten in this southern hydra are its northernmost members in Indianapolis. It's great to see Andrew Luck back under center, but with shoddy protection in front of him, who knows how long that will last.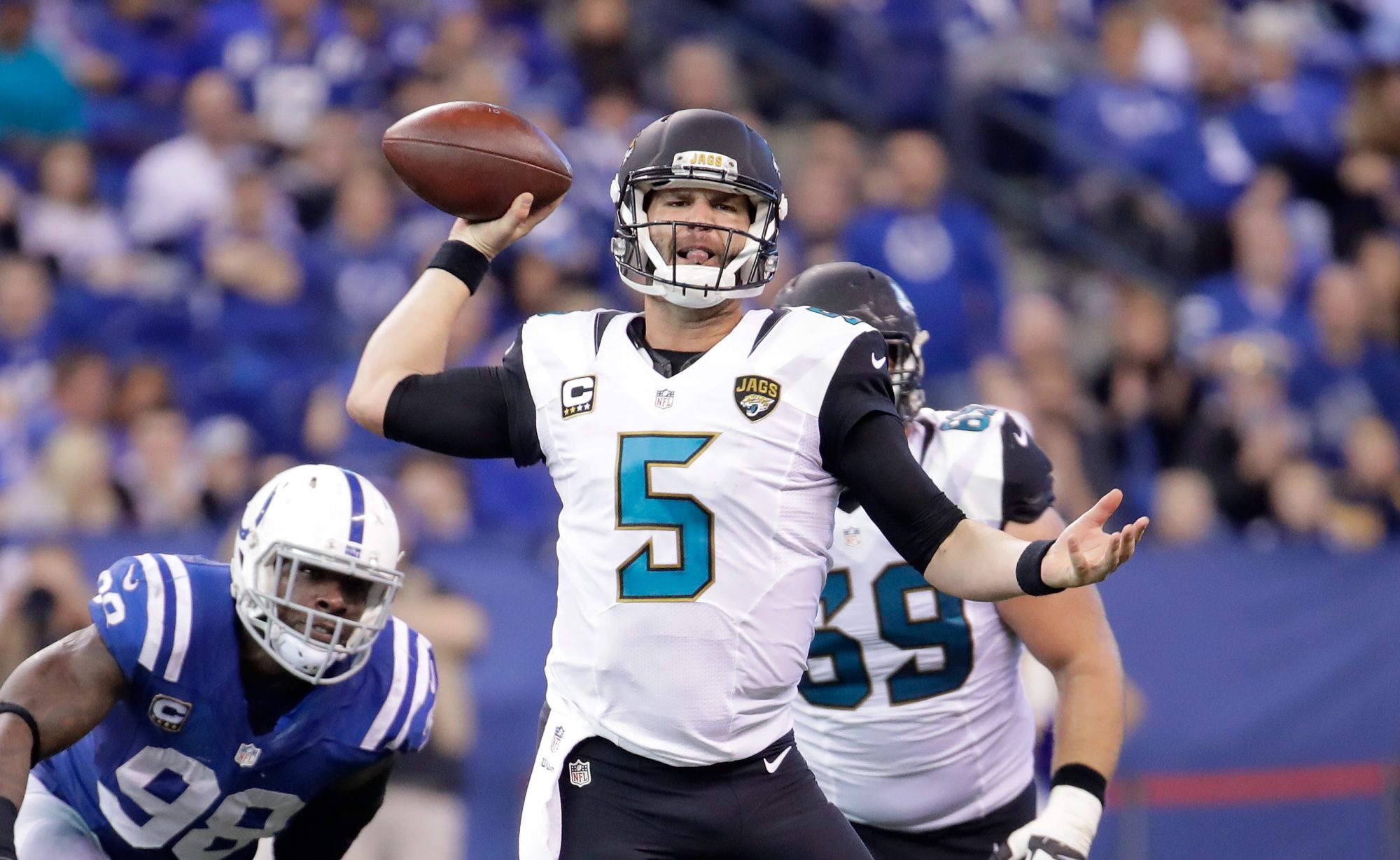 Offensive Player to Watch: QB Blake Bortles (JAX)
Ridiculed all season as the Jaguars' weak spot, Bortles stepped it up when it mattered most in the postseason. Can the momentum carry on to a full season?
Defensive Player to Watch: DE J.J. Watt (HOU)
Partaking in just eight games over the past two seasons, Watt finally appears to be at full strength. Will he ever return to his dominant form?
AFC West
1. Los Angles Chargers (11-5/#3)
2. Kansas City Chiefs (7-9)
3. Denver Broncos (5-11)
4. Oakland Raiders (4-12)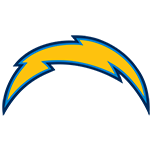 The year's trendiest darkhorse may be the Chargers, who won six of their final seven games. In what feels like an echo of their San Diego days, the team is rich in weaponry on paper, but on-field execution will be huge.
Say what you will about Kansas City's Alex Smith era, but the team managed to build a winning culture or the closest things the Chiefs have had to one in a long time. The transition to the uncertain Patrick Mahomes will be cautious, but he has plenty of help on the unit, like Kareem Hunt and Tyreek Hill, to work with.
Things should improve for the Broncos, who saw their season bottom out on them pretty quickly. Time will tell if Case Keenum is the long-term solution at quarterback after a breakout 2017 season, but the return of Von Miller and addition of Bradley Chubb on defense should bring a sense of stability.
The Raiders, thought to be Super Bowl contenders this time last year, played an unnecessary game of chicken with their best player and potential face of the franchise, traded said franchise face to Chicago, dropped their fan favorite punter because he dared to have a personality, and edged a year closer to their move to Las Vegas. Other than that, not a bad offseason.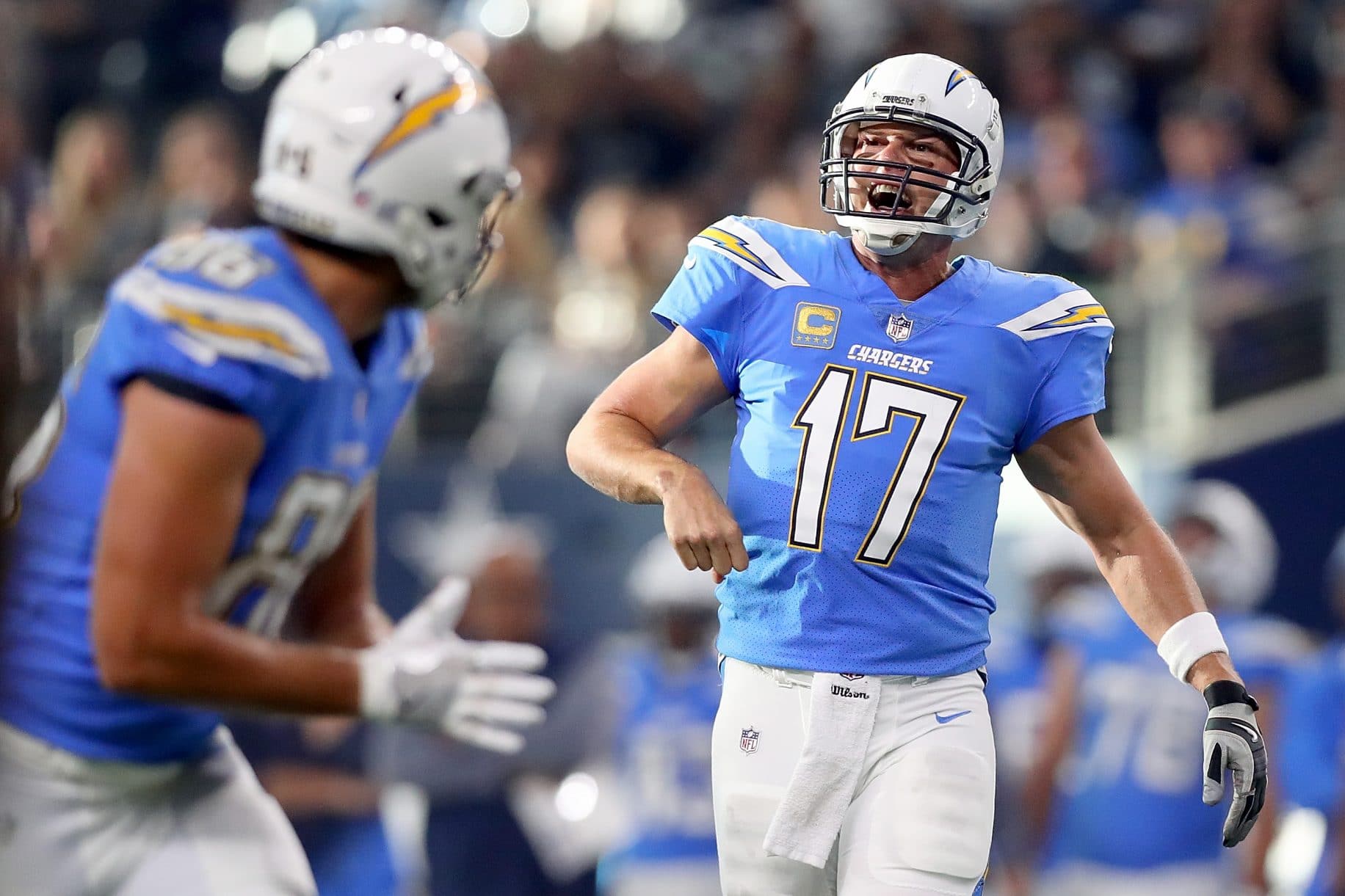 Offensive Player to Watch: QB Case Keenum (DEN)
A career journeyman before enjoying a breakout season with the Vikings, a year brought upon thanks to injuries to the men in front of him, Keenum's 2017 efforts were rewarded by a hefty payday and the potential keys to the Broncos offense for the foreseeable future.
Defensive Player to Watch: CB Kendall Fuller (KC)
With all the Khalil Mack headlines dominating the AFC West landscape in recent weeks, it's easy to the other shocking defensive trade, with the Chiefs sending Marcus Peters away for draft picks. In his place is Fuller, formerly of the Redskins, who has rather large cleats to fill.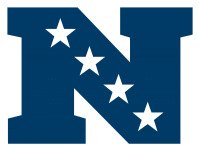 NFC East
1. Philadelphia Eagles (11-5/#3)
2. New York Giants (8-8)
3. Dallas Cowboys (7-9)
4. Washington Redskins (5-11)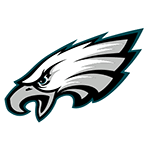 As much as their rivals don't want to admit it, the Eagles may very well have a monopoly on the division for the time being. Lost in the Super Bowl hoopla, perhaps, is the fact that not only is the team's MVP-contending quarterback Carson Wentz back on the field, but so is versatile running back Darren Sproles, who announced that 2018 will be his final NFL season.
Fresh off the most brutal season in franchise history, the Giants made several moves this offseason to put them on the cusp of contention. Though several established teams going for the wild card will probably keep them on the outside looking in, but things should certainly go smoother in 2018.
Hoping to return to the crowded group of NFC contenders are the Dallas Cowboys, who are hoping to have Ezekiel Elliott for a full season. With Dez Bryant's departure leaving the team without a premier receiver, so Elliott, whose six-game suspension sank the Cowboys last season, might be depended on even further when he returns to the field.
Exiled, perhaps unfairly, by another team known for wearing red, Alex Smith will certainly have something to prove with the Redskins. Unfortunately, Washington downgraded in nearly every other area.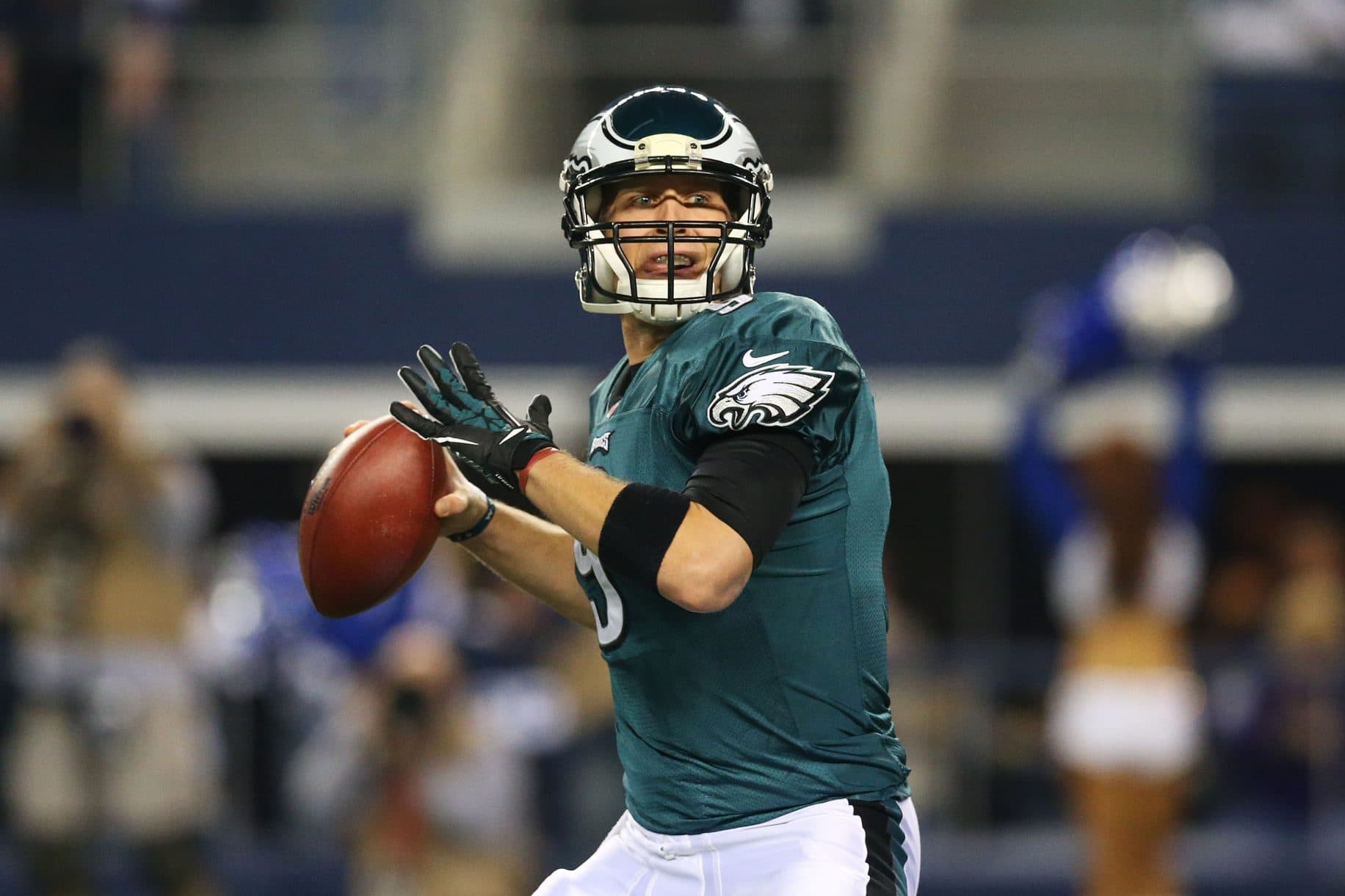 Offensive Player to Watch: QB Dak Prescott (DAL)
Prescott's Arlington honeymoon is officially over after last season. Given a hero's welcome when he led the Cowboys to 13 wins and a division title as a rookie, Prescott floundered during Elliott's suspension, missing the playoffs entirely. With some of his receivers departed, including long-time tight end Jason Witten, Prescott's task just became even harder.
Defensive Player to Watch: LB Alec Ogletree (NYG)
For a team that venerates contributions from the linebacker spot, with the exploits of Lawrence Taylor, Carl Banks, and Harry Carson still discussed in East Rutherford parking lots to this day, the Giants had somewhat neglected the position in recent years. The last Pro Bowler, for example, emerged from the spot in 2006 (Antonio Pierce). Ogletree can provide a veteran response to this scary trend, one of the many offseason pieces added to help the Giants right their ship.
NFC North
1. Green Bay Packers (12-4/#2)
2. Minnesota Vikings (9-7/#6)
3. Chicago Bears (8-8)
4. Detroit Lions (6-10)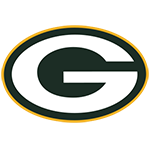 As long as Aaron Rodgers is on the field, the Packers are going to be contenders. If the unthinkable should happen to Rodgers (again), Green Bay's latest attempt to recover is the addition of Jimmy Graham, a veteran prescience who can help the Packers return to the elusive Super Bowl.
The Vikings, 13-game winners last season, will probably take a step back with the loss of so much firepower, not the least of which is offensive coordinator turned Giants coach Pat Shurmur. Having said that, there's definitely still enough to make another playoff run.
One of the latest developments of the NFC landscape was Chicago's acquisition of Khalil Mack. Though the Bears may still be a year away in terms of truly contending, the Mitchell Trubisky era has its first signs of hope.
The fourth quarter magic has left the building for the Lions, whose stance to mostly roll out the same squad will cause them to be lost in the crowd in the suddenly powerful North.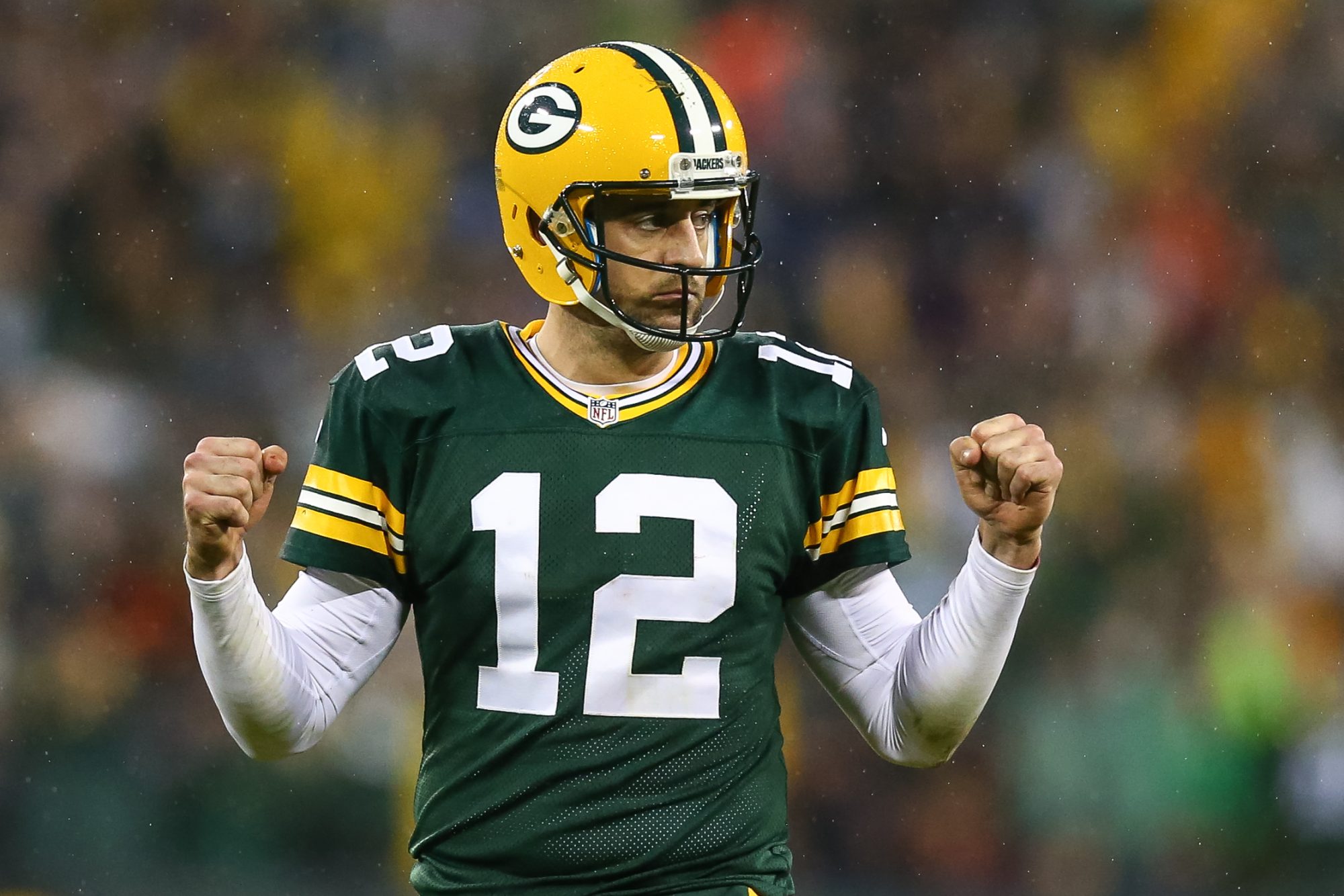 Offensive Player to Watch: WR Adam Thielen (MIN)
Thielen continues to be one of the best stories in football, rising from local Division II stud to elite receiver, lighting up stat sheets and making key catches.
Defensive Player to Watch: LB Khalil Mack (CHI)
"Da Bears" have made their living on the exploits of defensive heroes, and Mack can be the latest addition to that illustrious unit. Going on several years of woebegone football, the Raiders' avoidable loss is Chicago's gain.
NFC South
1. New Orleans Saints (10-6/#4)
2. Carolina Panthers (9-7/#5)
3. Atlanta Falcons (8-8)
4. Tampa Bay Buccaneers (3-13)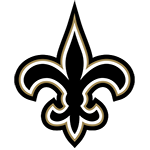 Had it not been for a Stefon Diggs-induced miracle, it could've been the Saints representing the NFC in last year's Super Bowl. With Drew Brees still posting monster stats, and his successor potentially in tow with the Teddy Bridgewater addition, the stage seems set for one last run to glory for Brees and head coach Sean Payton.
The Panthers lost some key contributors, which may not even include questionable Week 1 option Greg Olsen, but Cam Newton's prowess ensures the team remains in contention.
Has any single game done a number on a team that what Super Bowl 51 did to the Atlanta Falcons? They did manage to earn a playoff win in Los Angeles last season, but the closing instinct has now disappeared in back-to-back visits to Philadelphia. With the South reaching its most powerful form, the Falcons are in danger of fading.
Last season's dark horses, things have fallen completely off the rails for the Tampa Bay Buccaneers. Dirk Koetter was inexplicably retained, their first-round pick Vita Vea isn't practicing, and their franchise quarterback is suspended for the first three games.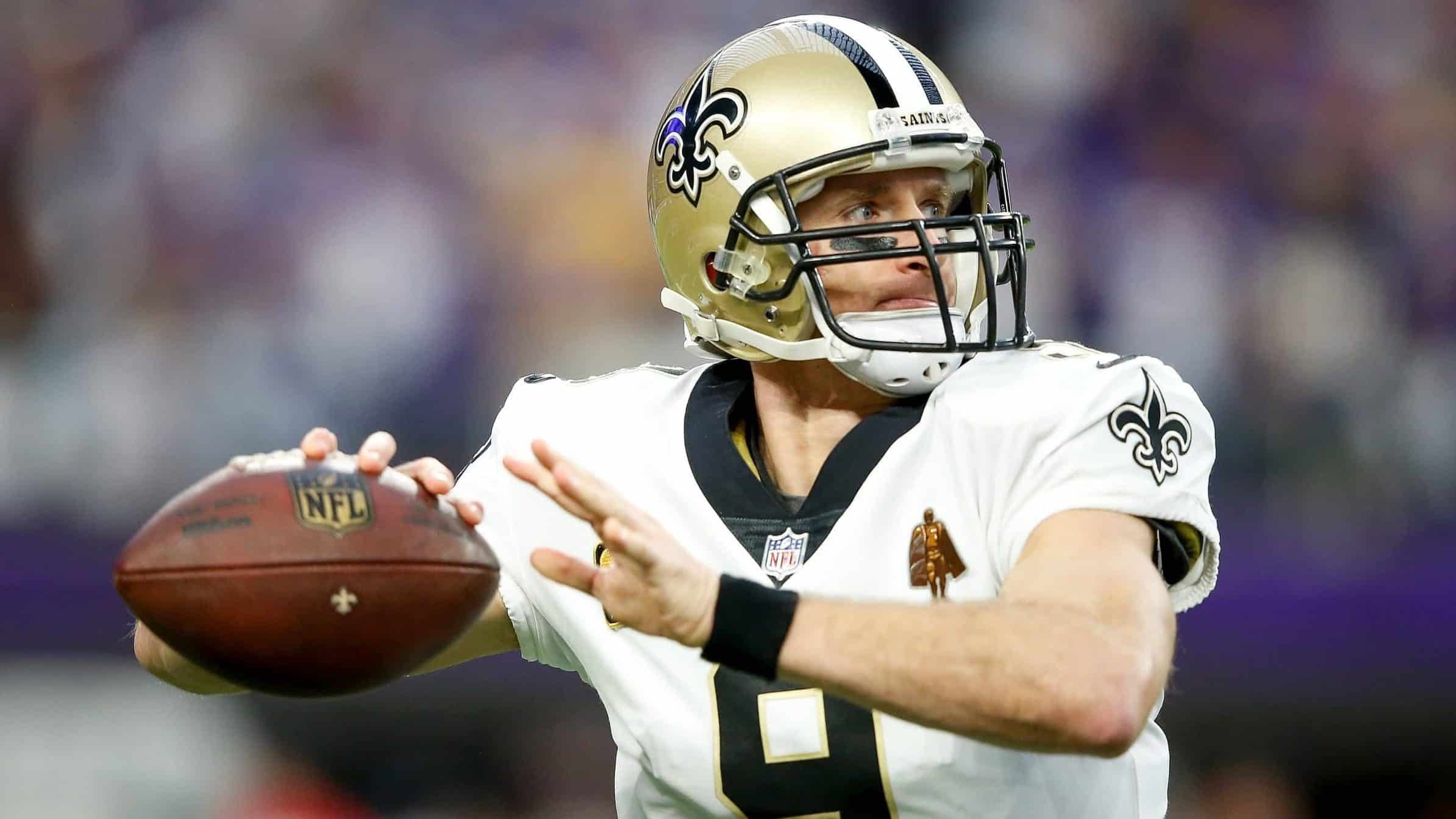 Offensive Player to Watch: WR Julio Jones (ATL)
Between the Super Bowl brutality and the crucial drop in Philadelphia, questions about Jones' performances in the clutch are starting to follow him. They're the same type of questions local fans may be accustomed to hearing about Odell Beckham Jr. How will he respond?
Defensive Player to Watch: LB Shaq Thompson (CAR)
Luke Kuechly, the Panthers' established linebacking threat, has spoken highly about the development of Thompson, entering his fourth season. Expected to take a larger role in the Carolina defense, is this the year he finally breaks out?
NFC West
1. Los Angeles Rams (13-3/#1)
2. San Francisco 49ers (8-8)
3. Seattle Seahawks (7-9)
4. Arizona Cardinals (5-11)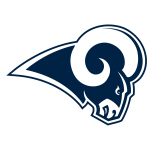 The Los Angeles Rams went full NBA superteam with their offseason plans, welcoming in Robert Woods, Brandin Cooks, Ndamukong Suh, Marcus Peters, and Aqib Talib. Will their plans be more Golden State Warriors or Brooklyn Nets?
Get used to spelling Jimmy Garoppolo's name, because he's set to be the 49ers' new franchise man. The help isn't here just yet, but they're certainly trending in the right direction.
The Legion of Boom is (mostly) no more, as is the trust in Pete Carroll. The decline of the Seahawks has been swift and unforgiving, and the ugliest results may be yet to come.
What could be scarier than one injury-prone quarterback in Sam Bradford? How about a rookie injury-prone quarterback in Josh Rosen? The UCLA product has plenty of upside, but there will be some growing pains alongside an aging supporting cast.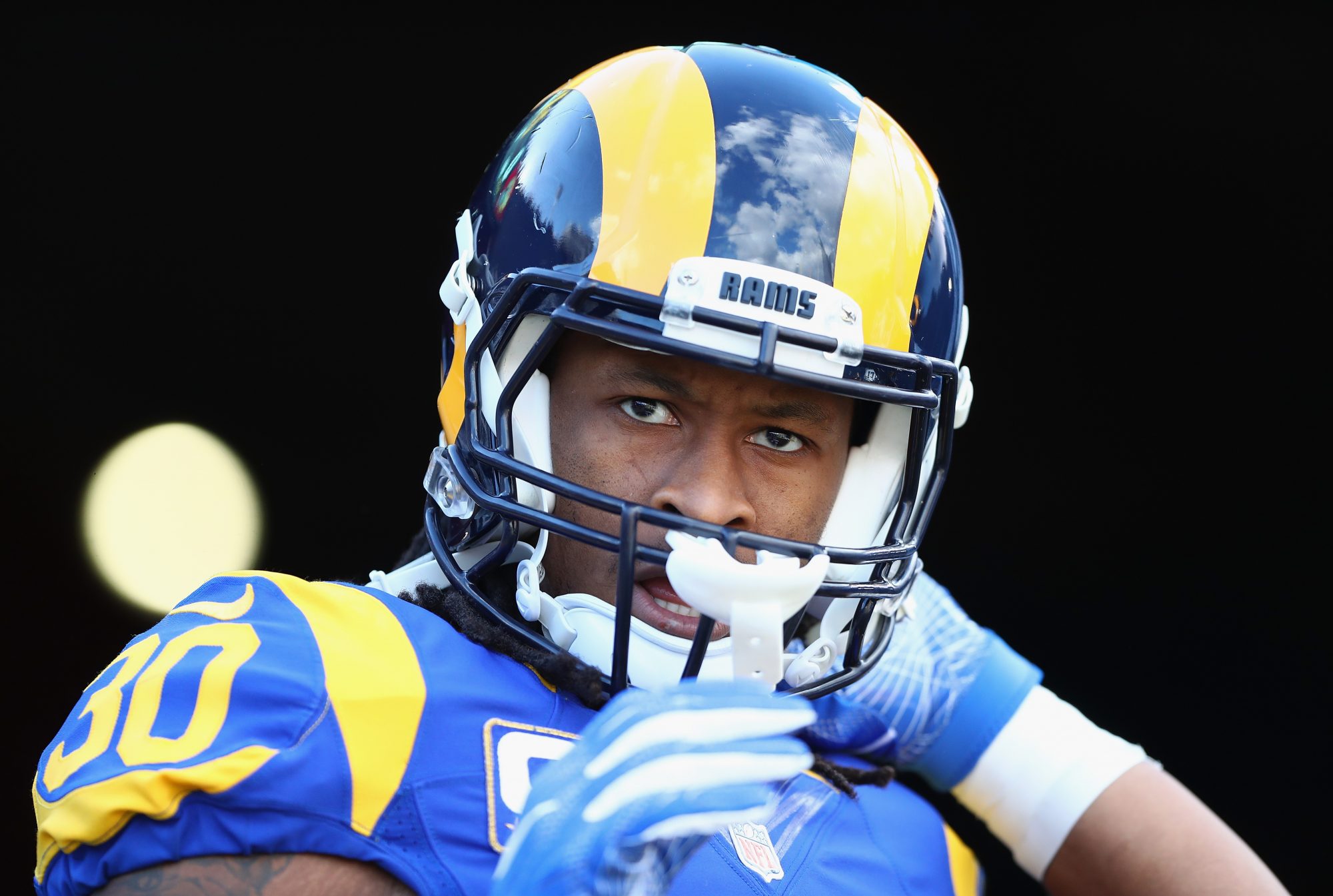 Offensive Player to Watch: RB David Johnson (ARI)
Arizona can definitely return to relevancy if they get a nice boost from Johnson, who missed a majority of last season with an injury. He's gone first in fantasy leagues across the country. But can he get the Cardinals the points they need?
Defensive Player to Watch: DT Aaron Donald (LAR)
Things could've come to a Khalil Mack/Raiders-like head between Donald and the Rams, but a deal was able to get done in the form of a six-year, $135 million contract extension. Now, it's on Donald to prove he deserved those bucks.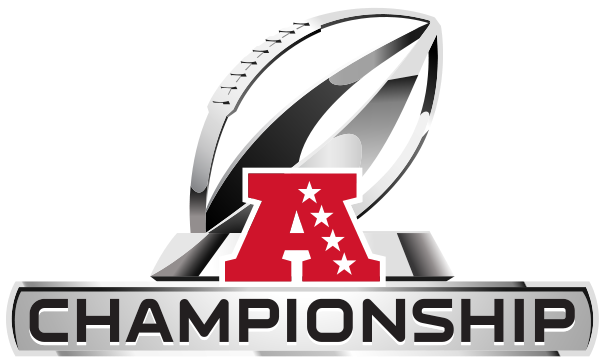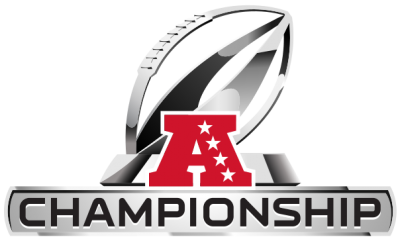 AFC Playoffs
Wild Card: #3 Chargers over #6 Titans/#5 Texans over #4 Jaguars
Divisional: #1 Patriots over #5 Texans/#Chargers over #2 Steelers
Championship: #1 Patriots over #3 Chargers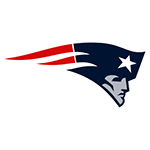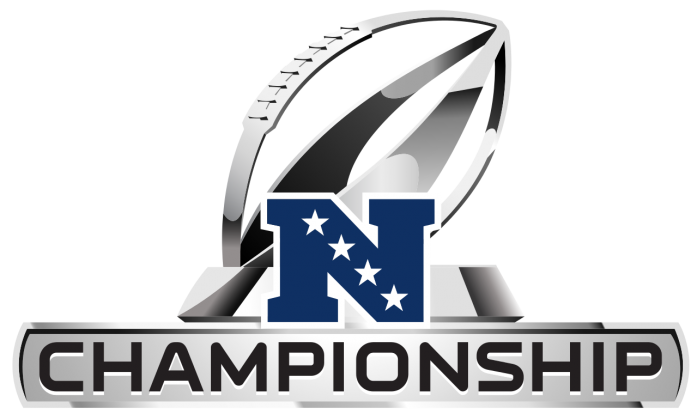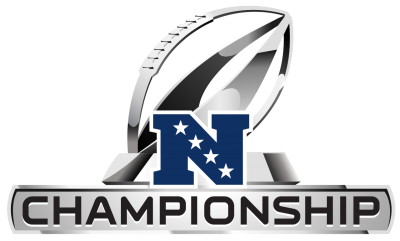 NFC Playoffs
Wild Card: #3 Eagles over #6 Vikings/#4 Saints over #5 Panthers
Divisional: #4 Saints over #1 Rams/#3 Eagles over #2 Packers
Championship: #4 Saints over #3 Eagles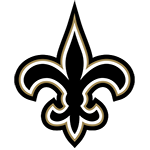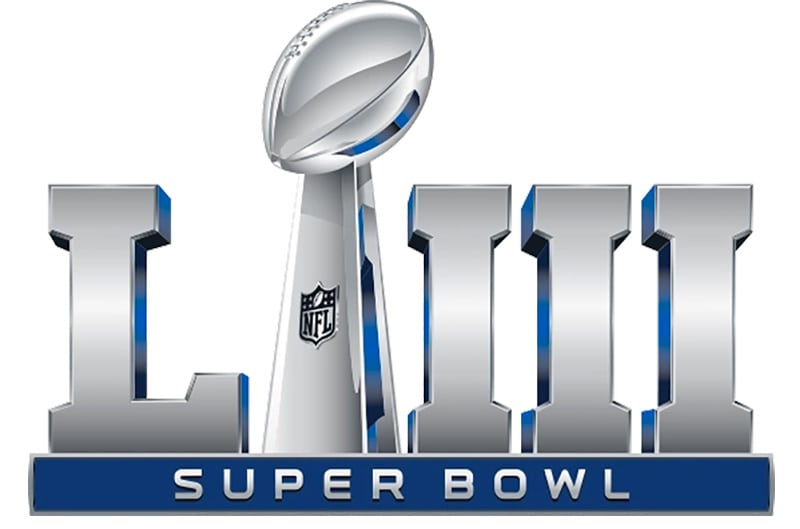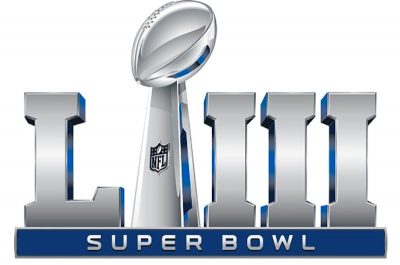 Super Bowl 53
It is, frankly, a downright football miracle that the Patriots and Saints haven't met in the Super Bowl. You'd figure a matchup between Tom Brady and Drew Brees is a matchup that would satisfy the football gods, deities that have granted seemingly eternal rewards to the pair, who continue to rack up the stats, comebacks, and accolades well into their supposedly final seasons.
The top-heavy AFC, frankly, features many teams that that are either "one year away" or dealing with silly circumstances. New England could very well fall victim to that latter category, with offseason doubters pointing out numerous factors like a potential Rob Gronkowski trade, the Edelman suspension, or Alex Guerrero's continued involvement with Tom Brady. The fact remains, however, once issues are decided on the field, few, at least in the AFC, have been able to figure out the Patriots. They welcome the doubters, the nonbelievers. Until a team like Pittsburgh, a team like the LA Chargers, a team from the strong South, heck, maybe even the new and improved Cleveland Browns, find a way to take down New England, the conference is theirs to lose until further notice.
In the Big Easy, the Saints have been mostly mediocre in the years since their magical run to the super. They almost had another last season, if not for pretty much everything going right for Stefon Diggs in the so-called Minneapolis Miracle. Somehow it feels like Drew Brees has only gotten better, making the most of an underrated receiving cast, and he has some strong running back in the form of Alvin Kamara. Once looked upon as one of the team's bigger weaknesses, the defense now boasts several strong talents, with small college darling Marcus Davenport set to be the next to join names like Marshon Lattimore, Cam Jordan, and Sheldon Rankins. To top it all off, the Saints may have finally have found the heir to the Brees throne, via a trade for Teddy Bridgewater, who will need a new contract, but has the upside necessary to be a future starter.
Expect high-scoring heroics if and when the two teams meet in football's biggest game, a back-and-forth between two names that will inevitably be enshrined in Canton. With Brees closer to his twilight than, tie goes to the man looking for the closer, heroic, exit.
Saints 37, Patriots 31
Staff Picks
Robby Sabo, Founder
AFC East Champ: New England Patriots
AFC North Champ: Pittsburgh Steelers
AFC South Champ: Jacksonville Jaguars
AFC West Champ: Los Angeles Chargers
AFC Wild Card: Cleveland Browns
AFC Wild Card: Denver Broncos
NFC East Champ: Philadelphia Eagles
NFC North Champ: Green Bay Packers
NFC South Champ: New Orleans Saints
NFC West Champ: Los Angeles Rams
NFC Wild Card: Minnesota Vikings
NFC Wild Card: Atlanta Falcons
AFC Championship Game (Winner over Loser): New England Patriots over Los Angeles Chargers
NFC Championship Game (Winner over Loser): New Orleans Saints over Green Bay Packers
Super Bowl (Winner over Loser): New Orleans Saints over New England Patriots
Super Bowl MVP: Drew Brees
NFL MVP: Aaron Rodgers
OFF POY: Christian McCaffrey
DEF POY: Myles Garrett
OFF ROY: Anthony Miller
DEF ROY: Bradley Chubb
Folks, it's clear the NFC, on paper, is stronger than its opposition. Therefore, choosing the right playoff teams out of the AFC might look rough. Give me a tremendous Bradley Chubb to go along with Von Miller and the Denver Broncos will sneak up on everybody in 2018. (Quarterback play, the offensive line, and the conventional four-man pass rush are how championships are won these days.) Yes, the Cleveland Browns are also there. Look for Tyrod Taylor to play wonderfully and eek out nine wins.
I don't like the Houston Texans or the Kansas City Chiefs as both young quarterbacks may struggle—meaning Patrick Mahomes will struggle while Deshaun Watson takes a step back after his incredible rookie streak. With tape now out on the kid, he'll have some chores ahead.
In the NFC, give me the New Orleans Saints as the most well-rounded squad from legend quarterback to terrific defense. Just when we thought Jimmy Graham's career was slowing down, here comes Aaron Rodgers.
I hate picking the New England Patriots and used to never pick them just to do something different, but that's silly at this point. Give me Brees and the Saints knocking off Tom Brady for their second Super Bowl.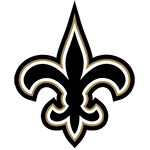 Paul Esden, Jets Columnist
AFC East Champ: New England Patriots
AFC North Champ: Pittsburgh Steelers
AFC South Champ: Houston Texans
AFC West Champ: Kansas City Chiefs
AFC Wild Card: Jacksonville Jaguars
AFC Wild Card: New York Jets
NFC East Champ: Washington Redskins
NFC North Champ: Minnesota Vikings
NFC South Champ: New Orleans Saints
NFC West Champ: Los Angeles Rams
NFC Wild Card: Green Bay Packers
NFC Wild Card: Philadelphia Eagles
AFC Championship Game (Winner over Loser): Jacksonville Jaguars over the Houston Texans 28-25
NFC Championship Game (Winner over Loser): Los Angeles Rams over the Philadelphia Eagles 45-40
Super Bowl (Winner over Loser): Jacksonville Jaguars over the Los Angeles Rams 34-33
Super Bowl MVP: Blake Bortles
NFL MVP: Deshaun Watson
OFF POY: Patrick Mahomes
DEF POY: Joey Bosa
OFF ROY: Saquon Barkley
DEF ROY: Roquan Smith
I'm a strong believer in Patrick Mahomes and the Chiefs and I think they'll be able to maximize all the talent on the roster. The NFC is super stacked and difficult to pick. The AFC South will be super good and my bold pick is the Jacksonville Jaguars make it as the wild card and carry that all the way to their first Super Bowl championship. Blake Bortles is your Super Bowl MV and sometimes you've got to risk it to get the biscuit.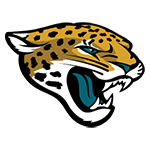 Ricky Keeler, St. John's/Mets Writer
AFC East Champ: Patriots
AFC North Champ: Ravens
AFC South Champ: Texans
AFC West Champ: Chiefs
AFC Wild Card: Steelers
AFC Wild Card: Chargers
NFC East Champ: Eagles
NFC North Champ: Packers
NFC South Champ: Saints
NFC West Champ: Rams
NFC Wild Card: Vikings
NFC Wild Card: 49ers
AFC Championship Game (Winner over Loser): Patriots over Texans
NFC Championship Game (Winner over Loser): Vikings over Rams
Super Bowl (Winner over Loser): Vikings over Patriots
Super Bowl MVP: Adam Thielen
NFL MVP: Aaron Rodgers
OFF POY: Alvin Kamara
DEF POY: Aaron Donald
OFF ROY: Saquon Barkley
DEF ROY: Derwin James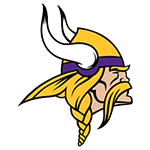 Garrett Ey, Jets Writer
AFC East Champ: New England Patriots
AFC North Champ: Pittsburgh Steelers
AFC South Champ: Jacksonville Jaguars
AFC West Champ: Los Angeles Chargers
AFC Wild Card: Kansas City Chiefs
AFC Wild Card: New York Jets
NFC East Champ: Philadelphia Eagles
NFC North Champ: Green Bay Packers
NFC South Champ: New Orleans Saints
NFC West Champ: Los Angeles Rams
NFC Wild Card: New York Giants
NFC Wild Card: Atlanta Falcons
AFC Championship Game (Winner over Loser): Los Angeles Chargers over Jacksonville Jaguars
NFC Championship Game (Winner over Loser): New Orleans Saints over Green Bay Packers
Super Bowl (Winner over Loser): Los Angeles Chargers over New Orleans Saints
Super Bowl MVP: Philip Rivers, QB, Los Angeles Chargers
NFL MVP: Aaron Rodgers, QB, Green Bay Packers
OFF POY: Aaron Rodgers, QB, Green Bay Packers
DEF POY: Jalen Ramsey, DB, Jacksonville Jaguars
OFF ROY: Sam Darnold, QB, New York Jets
DEF ROY: Derwin James, DB, San Diego Chargers
From the shadows of four Super Bowl wins by his 2004 NFL Draft classmates, Eli Manning and Ben Roethlisberger, Philip Rivers finally gets his. In one of the highest scoring and most exciting Super Bowls of all-time, Rivers finds the immortal Antonio Gates in the corner of the end zone to seal a 42-37 win over the New Orleans Saints.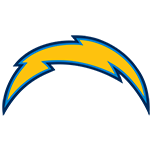 Louis Sklenarik, NFL/Combat Writer
AFC East Champ: Patriots
AFC North Champ: Bengals
AFC South Champ: Titans
AFC West Champ: Chargers
AFC Wild Card: Jaguars
AFC Wild Card: Steelers
NFC East Champ: Eagles
NFC North Champ: Vikings
NFC South Champ: Saints
NFC West Champ: Rams
NFC Wild Card: Panthers
NFC Wild Card: Green Bay
AFC Championship Game (Winner over Loser): Patriots over Titans
NFC Championship Game (Winner over Loser): Vikings over Eagles
Super Bowl (Winner over Loser): Vikings over Patriots
Super Bowl MVP: Harrison Smith
NFL MVP: Drew Brees
OFF POY: Todd Gurley
DEF POY: Joey Bosa
OFF ROY: Sam Darnold
DEF ROY: Josh Jackson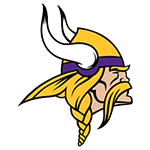 Michael Lagares, Jets Podcast Host
AFC East Champ: Patriots
AFC North Champ: Steelers
AFC South Champ: Texans
AFC West Champ: Chargers
AFC Wild Card: Bengals
AFC Wild Card: Jaguars
NFC East Champ: Eagles
NFC North Champ: Minnesota
NFC South Champ: New Orleans
NFC West Champ: LA Rams
NFC Wild Card: Green Bay
NFC Wild Card: Carolina
AFC Championship Game (Chargers over Patriots)
NFC Championship Game (LA Rams over Minnesota)
Super Bowl (LA Rams over LA Chargers)
Super Bowl MVP: Todd Gurley
NFL MVP: Todd Gurley
OFF POY: Deshawn Watson
DEF POY: Joey Bosa
OFF ROY: Sam Darnold
DEF ROY: Roquan Smith