Darren Till looks to win the welterweight championship at UFC 228. Till's striking similarities to Conor McGregor will be on display.
Darren Till officially made weight on Friday morning for his championship fight Saturday evening against Tyron Woodley at UFC 228. Fight fans: exhale.
Till is a part of one of the best main events that the UFC has put on in 2018. The Englishman has risen to the top of the rankings much quicker than many MMA experts predicted. His championship fight at UFC 228 comes after just six fights in the organization, where he has won five and drew the other.
There is something familiar about Till when you watch him fight. After watching all the tape UFC Fight Pass has to offer on the 25-year-old stud, you can compare him to another UFC star pretty easily. In fact, he might remind you of the best UFC fighter in recent memory: Conor McGregor.
The two fighters are incredibly similar in just about every aspect. Think it's crazy? Let's look at the facts.
Both McGregor and Till possess incredible one-punch knockout power with their left hands. McGregor's rise to fame came as a result of his ability to finish fights and in devastating fashion by way of knockout. Till was put on the map with a quick and nasty knockout of Donald Cerrone just last year. He has knocked down every single fighter that he fought in the organization, including Stephen Thompson in his most recent battle in a UFC Fight Night main event. McGregor has the same knockout power with his southpaw stance as well. It is what makes both of them incredibly entertaining to watch.
They both fight with strange and confident stances. Their disciplines are different; McGregor is a Brazilian jiu-jitsu fighter, while Till is highly trained in muay-thai. While these arts place emphasis on different things, both of their stances and fighting styles are very similar. They both commonly fight with the hands at their side, instead of up and ready to defend. They taunt their opponent; they shake their heads at them when they miss and smile after they get hit. They both have a long, wide stance that allows them to move quickly and hit their opponents more easily (each is big for the division they fight in).
Finally, they are both flatfooted. They remain on their back foot when a punch is coming at them and move just their upper body to give themselves a better chance at a good counter. Both are tremendous counter fighters. They each are tremendous defenders (you have to be quick if your hands are down) and always seem to move faster than their opponents.
Another similarity, which has already been briefly mentioned, is the confidence of these two. Part of McGregor's rapid ascension up the ranks of the MMA world was his brash confidence in himself. He is quick with his responses and never doubts what he says to anyone. The Irishman is bold in claiming victories before they occur and has actually predicted them perfectly several times. Till expresses the same amount of confidence in his interviews. He has said repeatedly (and since his first knockout in the organization in 2015) that he believes he is the best fighter in the world. He points at cameras and tells them he is the best.
In his post-fight interview after his narrow win against Thompson last year, he went on an emotional rant. He screamed that he didn't care whom he fought next; he wants to beat anyone and everyone. The confidence that both of these fighters carry themselves with is what makes them big draws. It is what makes Till a potential superstar for the organization.
Another thing they share is a quick rise to the top of their respected weight divisions and not having exactly beaten the best fighters either. McGregor and Till both didn't battle the top-ranked fighters in their division before getting a title shot. Till has never fought anyone in the organization that is a former champion. He has only fought two fighters that have ever had title shots in Thompson and Cerrone. McGregor also never fought anyone that won a title before his first opportunity; he fought only Chad Mendes in his rise to the top of the featherweight division. McGregor also battled Jose Aldo for the featherweight title after six fights. His fight with Chad Mendes was for the interim title.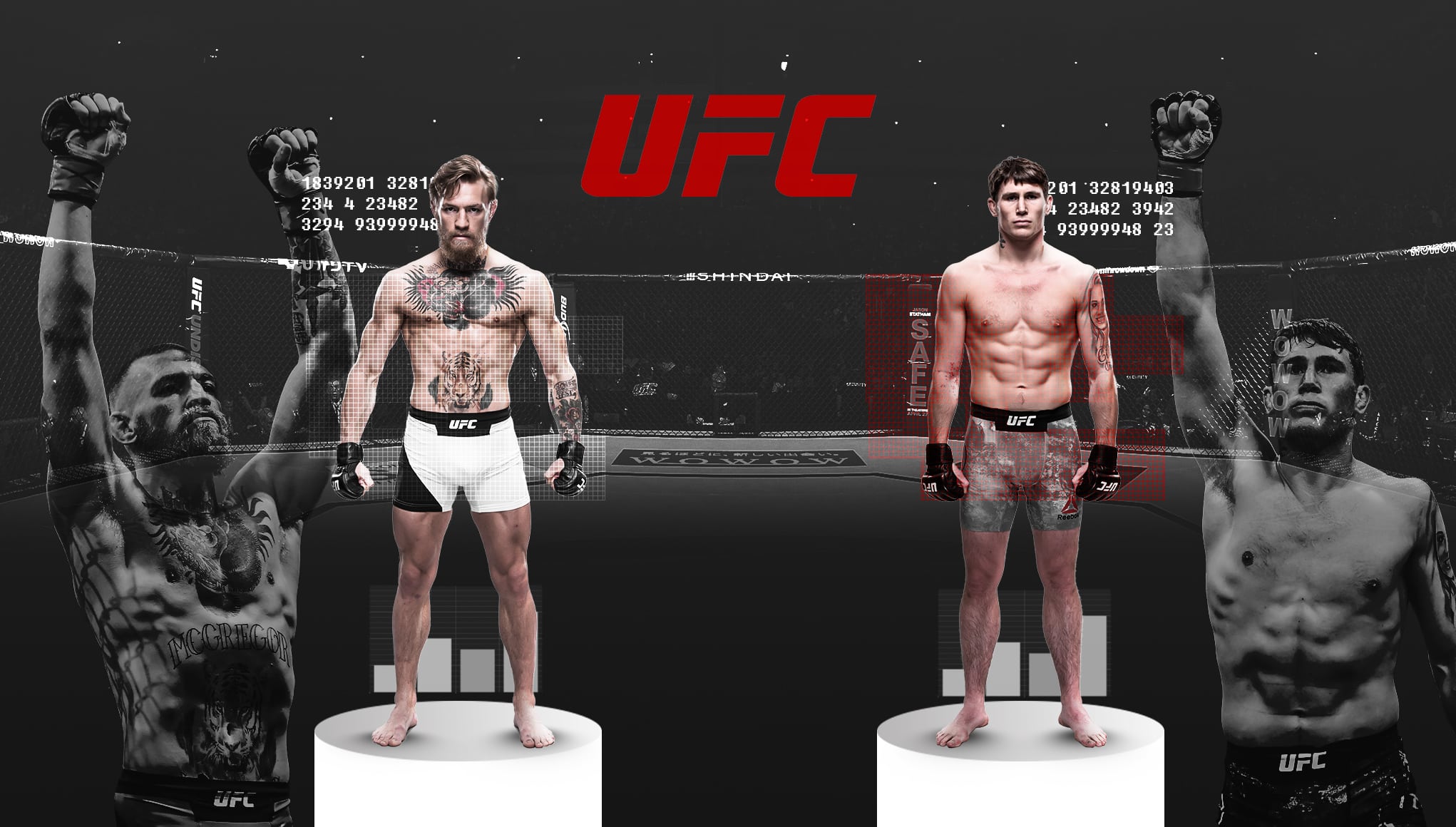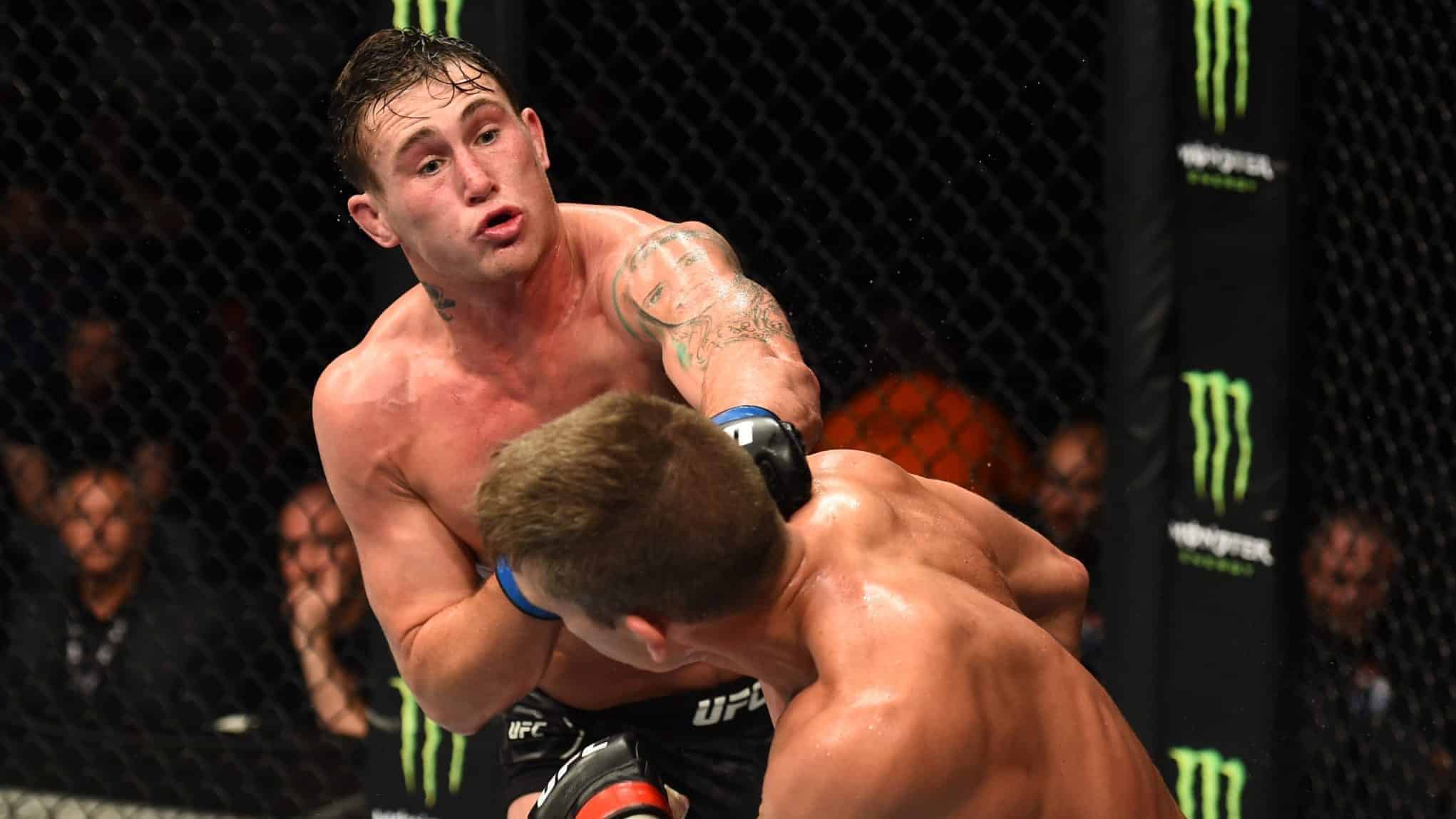 They both have a questionable weakness in the octagon as well. Ironically, its just happens to be the same one. They both have a lot of question marks about their ground defense. Till hasn't spent much time on the ground, but when he did, it wasn't pretty. In his UFC debut against Wendell Oliveira, he spent much of the first round on his back. He struggled to get up and took a lot of brutal shots. He had a similar issue in the last round of his fight with Nicolas Dalby as well. After he claimed his shoulder "popped" in the third round, he was brought to the ground where he ate a ton of punches. It was the only fight that Till did not win in his short career.
McGregor has the same question mark around his ground game; it is part of what makes his UFC 229 lightweight championship clash with Khabib Nurmagomedov so interesting. He struggled for most of his fight against Mendes, where he spent a majority of it on his back. The only time McGregor lost in the UFC was by submission as well; Nate Diaz chocked out a gassed McGregor in the second round of their first fight. They both have great ground games when on top; McGregor has shown incredible accuracy with his ground and pound, while Till has shown his skills in landing quick and brutal elbows.
Darren Till's first title shot on Saturday night against Tyron Woodley will be one of the best fights of the year. Till is attempting to take down a three-time defending champion, maybe one of the best in the history of the division. McGregor also took down a legend in Jose Aldo in his first title fight. Just another way this all seems to be déjà vu.
Could we be watching the next McGregor on Saturday night when Till steps in the octagon? One thing is certain: we might be watching the rise of the next big UFC star if he wins the welterweight title.