Aaron Judge may be back soon. The New York Yankees outfielder got in his first swings since getting plunked by a fastball on July 26.
It's much later than expected, but news of an Aaron Judge return to the New York Yankees' lineup is stirring. The injured right fielder has finally picked up a bat, taking his first full-power swings in more than a month.
According to ESPN's Coley Harvey, Judge said he experienced no pain in his injured right wrist as he took 50 cuts before the Yankees loss in Oakland on Monday. That seems almost miraculous after the Yankees' slugger reported minimal progress in terms of pain just a week ago on Aug. 28.
"I tried to just do my normal routine," Judge told Harvey. "I didn't want to take anything at 50 percent. It felt great. I took some quality hacks. We'll see how it feels in the morning."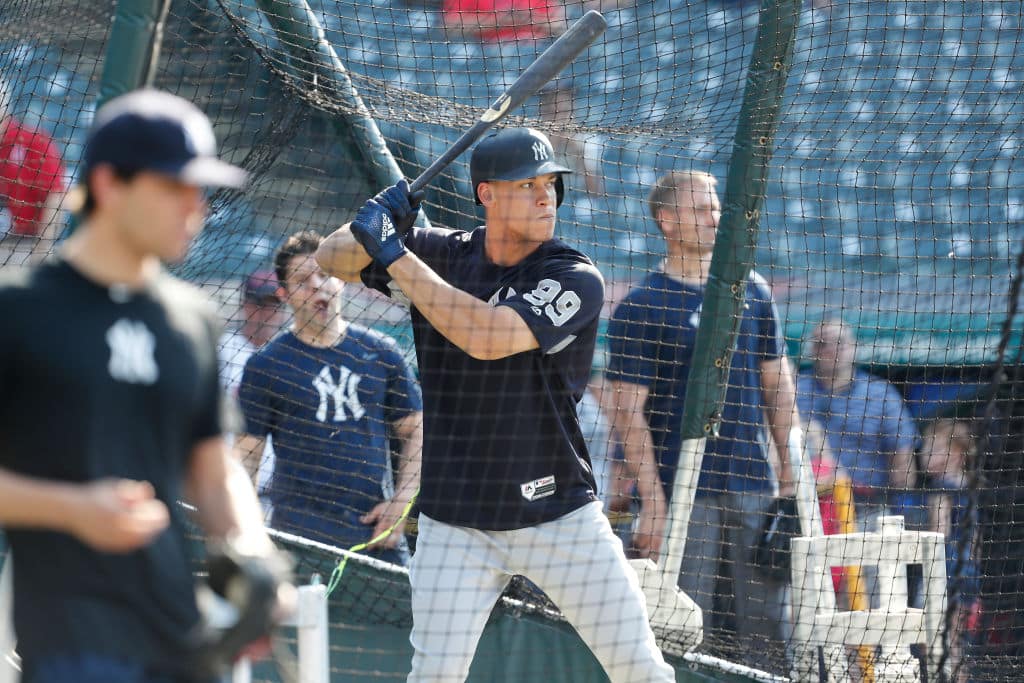 Yankees' management seems to have learned its lesson, as there is no updated timeline for Judge's return. Judge was excited by his step forward, but he also tempered expectations, saying only, "Hopefully before the season's over with, I'll be in some games."
Still, this news is encouraging for a team and fan base that could use some hope. The Yankees dropped their first game to Oakland on Monday, after dropping four of seven games against the bottom-feeding Chicago White Sox and Detroit Tigers.
The Yankees have held up okay without their superstar, going 22-16 and maintaining a comfortable lead in the Wild Card race. It's tempting to wonder if they would have a feasible chance at catching Boston if Judge had been in the lineup.
Brian Cashman acquired Andrew McCutchen from the San Francisco Giants to reinforce the outfield, but so far he's just contributed just one single in 11 at bats. If Judge comes back, Aaron Boone will have to decide whether to play Cutch in left field every day or platoon him with Brett Gardner.
With only a month left, it's important to get Judge back in time to shake off the dust in regular season games. The last thing the Yankees need in the playoffs is an automatic strikeout in the middle of their lineup.