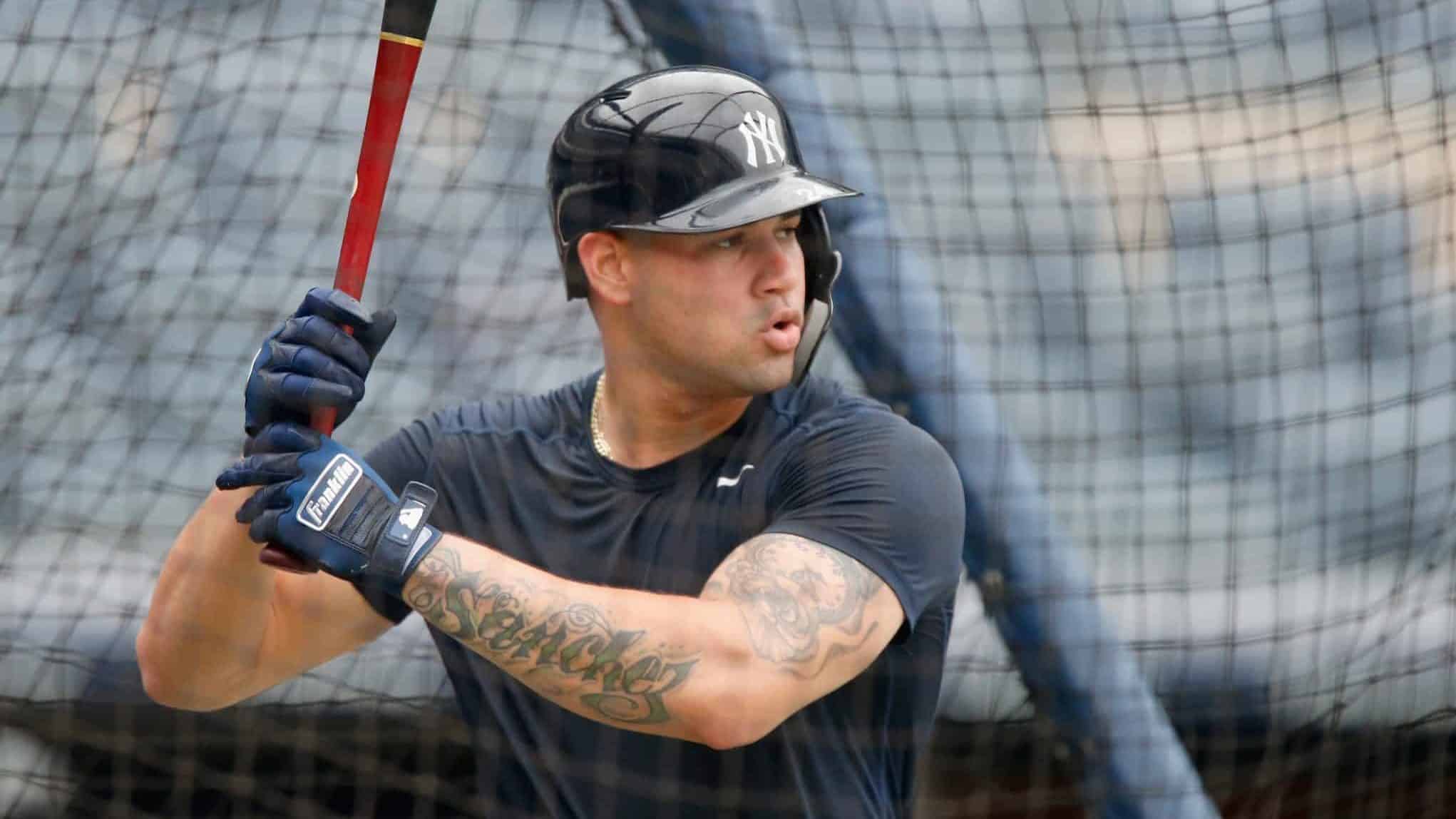 New York Yankees catcher Gary Sanchez is tearing it up at AAA and is looking to reappear in the Bronx this week.
Gary Sanchez hit a home run in his second straight rehab game for the Scranton/Wilkes-Barre RailRiders. This mini power surge comes as the big league club's offense has struggled to consistently produce.
Sanchez, who was DH-ing for the Yankees' AAA affiliate, drove the ball out to the opposite field off of Syracuse Chiefs right-hander Austin Voth in the fourth inning. He finished the game 1-for-4 with a strikeout.
The Yankees' backstop has been dealing with an injured right groin since July 23, but it looks like he's fully recovered and itching to get back to the Bronx.
Sanchez started his rehab assignment by DH-ing and going 0-for-3 for the GCL East Yankees on Aug. 25. After a day off, he joined Scranton, where he started at catcher and pulled a home run and a long single to left field.
Gary Sanchez jumped all over this pitch. It's his third home run of the season with the RailRiders. pic.twitter.com/tGQfwygsYH

— Conor Foley (@RailRidersTT) August 27, 2018
The home run tonight gives Sanchez four dingers in two short rehab stints with the RailRiders this year.
Maybe even more impressive than the home runs, though, is that Sanchez had no passed balls in his start behind the plate on Aug. 27. (It's just one game, though, and Yankees fans should still be nervous about Sanchez's coming introduction to Zach Britton's sinker.)
Yankees manager Aaron Boone has indicated that Sanchez could rejoin the Yankees as early as this weekend when the team hosts a three-game series against Detroit. This is good news for a Bronx Bombers squad that is currently missing one-third of its lineup.
The Yankees offense of late has been inconsistent at best. Over the last two weeks, they put up just five runs in a split two-game set with the Miami Marlins, and they spread six runs over three games against Tampa Bay.
If the Bombers are going to make a successful push for first place in the AL East, they'll need a fully healthy Gary Sanchez. There's no reason to keep him in Scranton any longer; re-release the Kraken.