Option No. 3: OF, Adam Jones
First things first, Adam Jones owns a full no-protection trade clause in his contract. So for this type of deal to work, he would need to sign off on it in order to be moved to another team.
Bearing that in mind, Jon Heyman of Fancred had this to report on Jones in the recent days,
"Sources close to the team suggest though that Jones might be more likely to consider an AL team, where he'd have a chance to DH as well as play the outfield, or perhaps at least a team with a clear need in the outfield."
That seems to make a perfect fit for the Yankees. He would have a chance to DH and play the outfield because let's be honest, the Yankees have a clear need. Giancarlo just returned to playing right field but was also nursing a sore hamstring, so having Jones has a safety net and let alone starter is significant.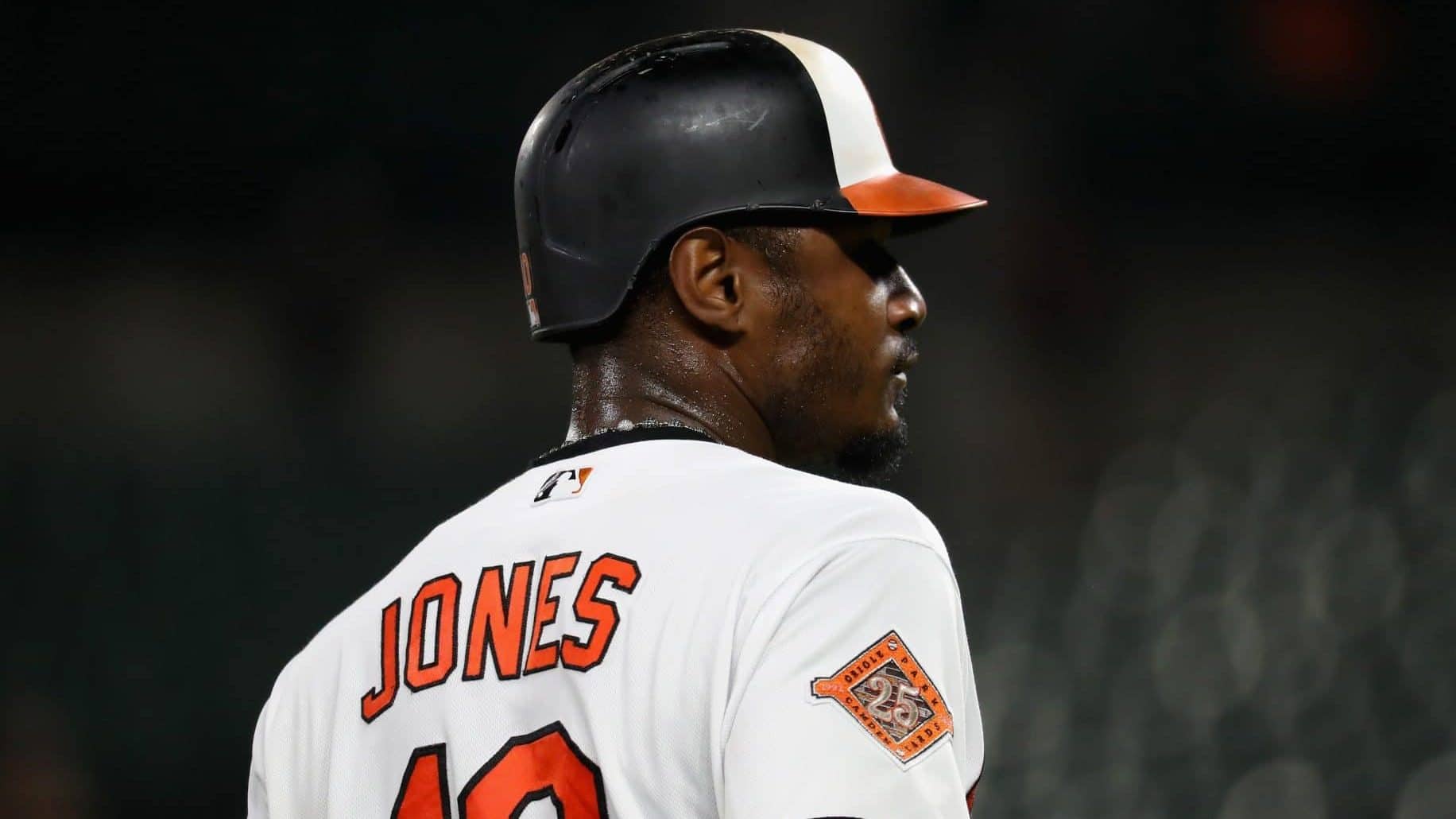 For those who remember, the Orioles had a deal in place to trade Jones to the Phillies. That, unfortunately, fell through due to Jones not having any desire to play there and when asked why he declined to shed light on the situation.
So, if Jones were to waive his no-trade clause, he would bring his .283 batting average and veteran experience with him. In regards to "clutch stats", according to Baseball Reference, when his team is playing from behind he has hit .330/.364/.478 which in essence shows how productive he can be to get his team back into a game. It's been a common trend for the 2018 Yankees where they seem to take a few innings to get a jolt or rhythm in their lineup.
Not to mention he is also a .313 career hitter against the Red Sox … wink wink.
Jones is another name, in contrast to Granderson, who would have a tough time coming off the bench. He has been all-star and started just about every season of his career. It begs the question, how bad does he want to win? Or would he rather be productive on a losing team, the worst in baseball?
Either way, he makes a perfect fit for the Yankees as they try to replace so many crucial positions in their starting nine.
What the Yankees must realize is that no one player can replace the production of Aaron Judge, Gary Sanchez, and Didi Gregorius. All they must do is "get to their numbers" per se to help right the ship before they return. We know at this point in all their careers, the names mentioned aren't highly regarded as they once were but offer a lot to be desired playing for a championship contender.
Each player is also regarded as class-act ballplayers and great clubhouse presences. They qualify perfectly with this Yankees ballclub that looks like it needs a boost of energy at times… at times.
Another veteran to pair with a lot of young talents makes the most sense. They are in dire need of some clubhouse leadership since Judge's wrist injury and DL stint. It's a lot easier to lead on the field than it is the bench. And I'm absolutely not ripping Aaron Judge or the coaching staff, but sometimes a team needs another voice and a fresh one for that matter.
Just like Todd Frazier offered the Yankees a year ago.
Nevertheless, this the final exam for the Yankees. With roughly a little over a month left in the season, the next move the Yankees make will be the most crucial.
And could evidently lead to another magical October … or a dreaded, early exit.