If the New York Yankees really wanted to win now, they should have pursued Gerrit Cole harder in the offseason.
Back before the season started, New York Yankees GM Brian Cashman tried to put together a deal for Gerrit Cole. It didn't happen. He was unwilling to relinquish several of his top prospects.
Hindsight is always 20/20, but let's discuss reality for a moment: Cashman should have done whatever it took to get the Cole Train to the Bronx.
While the Yankees' starters have compiled a pedestrian 4.06 ERA—just 14th in the MLB—Cole is having the best year of his young career. He's given up 50 less hits than innings pitched and is striking out 12.4 batters per nine innings.
Cole comes at a bargain, too, as he's only making $6.75 million this year and is under team control through 2019. That team is in Houston, though.
Proven is Better than Potential
The only question is what talent had to go Pittsburgh's way.
Now, before you get too angry, Cashman doing "whatever it took" does not include Miguel Andujar. The Pirates reportedly were very interested in Andujar, but he's proven that keeping him was absolutely the right choice.
However, a package of Chance Adams or Justus Sheffield with Clint Frazier would probably have been enough. Trading a potential ace and a projected power-hitting All Star might seem like a bad idea, but the key words here are potential and projected.
Gerrit Cole is great right now; right now is when the Yankees need to win.
The Division Would Still Be Within Reach
Last year's premature success energized the organization, and a poor showing this fall would be a major letdown. Even worse, it would be a step back regarding teaching the Yankees' young core how to win.
New York can easily win 100 games this year, but chances are they're going to risk that accomplishment on a win-or-go-home scenario. Pairing Luis Severino with another front-end starter could have prevented the pitching implosion that led to the team being nine games behind the Red Sox in late August.
If the Yankees had Cole at the start of the season, Jordan Montgomery wouldn't have been in the rotation. That means the failed Domingo German experiment triggered by the Montgomery's injury never would have happened.
Also, Aaron Boone might have been quicker to throw Sonny Gray in the bullpen.
Fix those problems with Cole, and the Yankees would only be three or four games back right now. With a couple of series against the Sox looming at the end of the year, they'd have a fighting chance at a guaranteed trip to the American League Division Series.
He'd Be the Obvious Wildcard Game Starter
Of course, the way the Red Sox are playing this year means there's no guarantee Gerrit Cole or anyone else could help the Yankees avoid the Wild Card Game. But if they did have Cole, at least they'd know who to start.
No one on the Yankees' staff has stepped up as the clear choice to start the Wildcard Game. Severino was once a no-brainer for that role, but post All-Star struggles have changed his status.
Severino did pitch well in his last couple of starts, but the damage has been done to Yankees fans' confidence in him. Also, he was awful in the Wildcard Game last year.
That leaves soft-tossing CC Sabathia, inconsistent Masahiro Tanaka, and two newcomers in J.A. Happ and Lance Lynn. None of these guys is an ideal candidate to take the ball in an elimination game.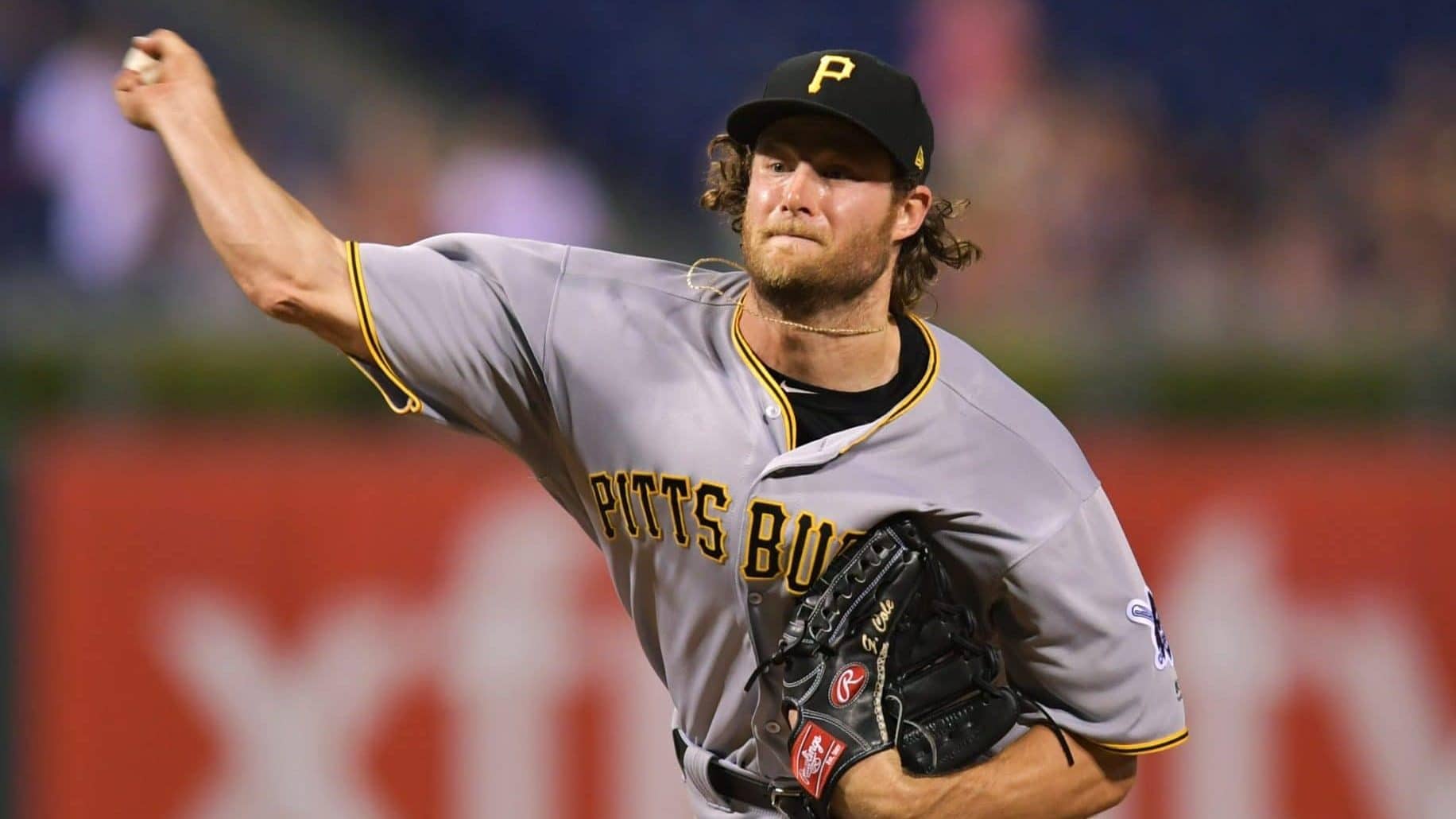 The Yankees Wouldn't Face Him in the Playoffs
Another aspect of obtaining Gerrit Cole is the fact that it would have kept him away from the Astros.
Not long ago, it looked like the Yankees would be facing either Oakland or Seattle in the Wildcard Game, a win sending them to the Division Series against the Red Sox. But now Oakland is vying for first in the West.
That's right, Cole might be starting against the Bombers in a one-game playoff. If that's the case, you can bet Brian Cashman will be cursing his tentative pursuit of the Pirate's booty in January.
The Yankees Need Another Ace in the Postseason
Let's assume for a minute that Severino rediscovers his pre-All-Star form. Take Cole away from the Astros and put him in New York, and suddenly the Yankees' rotation matches up well against the other postseason teams in the AL—the possible exception being Cleveland, if Trevor Bauer comes back strong from his injury.
Instead, the Yankees will be turning to Tanaka and Sabathia against the likes of Justin Verlander, Bauer, and David Price. Unless the Yankees can get their offense healthy and fully productive by then, those matchups are not likely to go in their favor.
Boone is going to have to figure out a way to win with the starters he has. There's no way to go back in time and fix Cashman's mistake, but it's hard not to wonder how the situation would be different if Gerrit Cole were a Yankee.