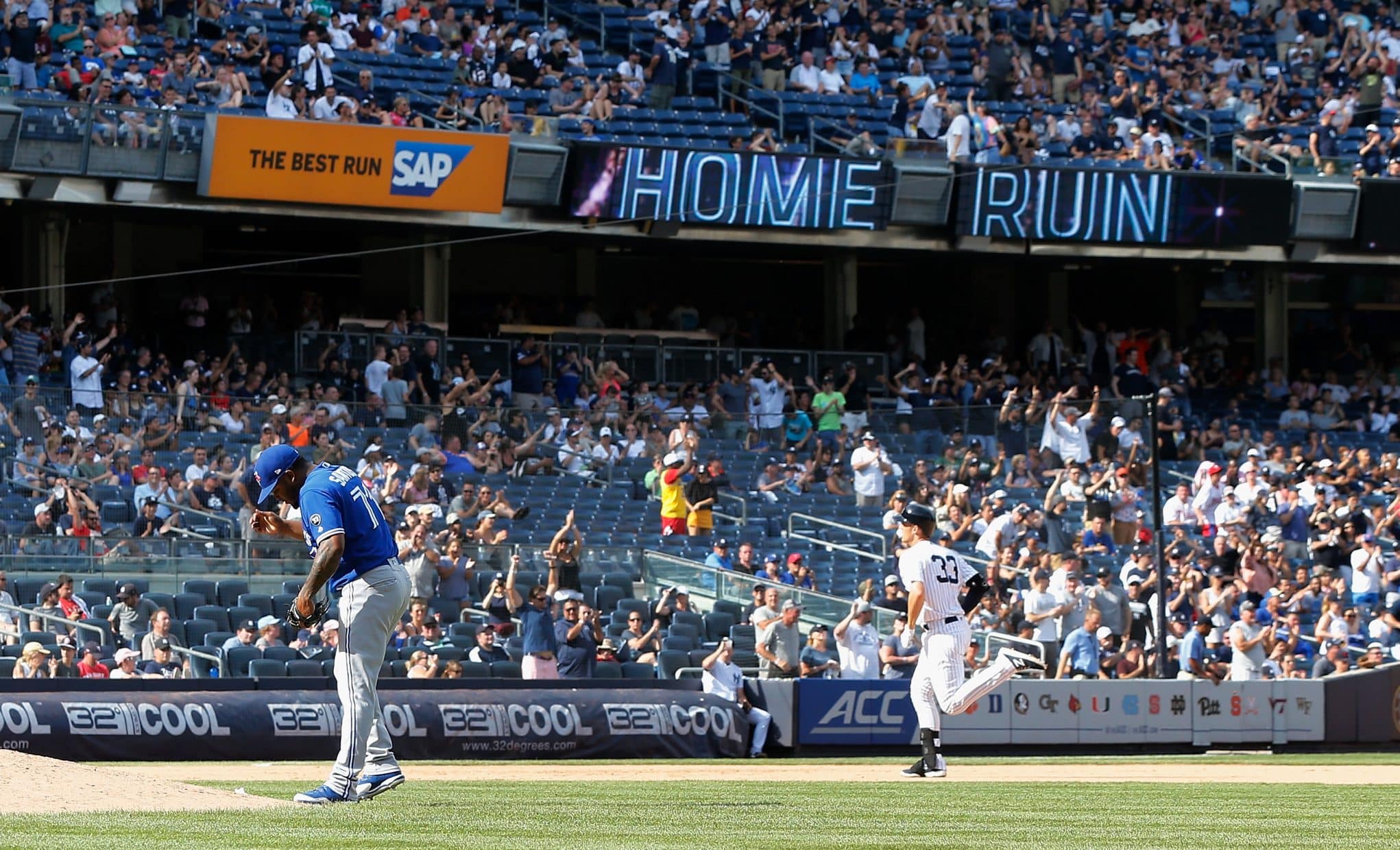 In a season where the entire world is doubting him, Greg Bird comes through with a massive grand slam for the New York Yankees on Sunday.
It looks as though a reboot of the classic film Bye Bye Birdie has started production in the Bronx, this time starring the one and only Greg Bird.
The New York Yankees first baseman hasn't had the best season at the plate and fans are making sure he knows. Well, it's very possible that Bird has finally found his stroke and taken flight.
Bird launched his second home run in two games, a no-doubter to the second deck in right field. That home run just so happened to be a grand slam on Sunday afternoon.
GRAND SLAM for GREG BIRD!#YANKSonYES LIVE stream:https://t.co/ONFaE0YXKn pic.twitter.com/ClGAWrWXGV

— YES Network (@YESNetwork) August 19, 2018
You can already tell that Bird looks more comfortable at the plate and is seeing the ball better, especially on the inside half of the plate.
Remember when Aaron Boone said that Bird was likely dealing with fatigue? Yeah, when the ball goes THAT far, I don't think fatigue is a problem for the first baseman.
That home run swing looks spectacular and if he can get it rolling for the month of September, he'll be a huge threat in the lineup moving forward.
Besides the home run, peep Aaron Judge's reaction on the bench. Right after Bird launches his shot, Judge points at him and does his own little celebration. These two have a pretty awesome friendship and I am definitely here for it.
The grand slam capped off an impressive first for the juggernaut offense that hasn't been the same in the past few weeks. The Yankees scored six runs with only six batters coming to the plate to start off the first, an impressive feat for the young squad.
Oh, and this is not new news for Greg Bird. He hit another grand slam earlier this season.
The Bird is ready to take flight and haters, you can kindly take a seat while he prepares for an epic finish to his season this year.