Giancarlo Stanton's first season in the Bronx didn't start out memorably but the New York Yankees outfielder has picked it up … and he's waiting for apologies.
The boos used to rain down heavily in the Bronx whenever Giancarlo Stanton struck out. That was in April. Fast-forward to July and now August, a scene in which fans are praising the ground that Stanton walks on.
These are the New York Yankees and this is what happens. You come through in the clutch and you're put on a pedestal. Perform poorly and you've suddenly become Public Enemy No. 1.
The reigning NL MVP didn't have the hottest start in the Bronx but has since picked it up, spraying missile after missile across the field in the absence of Gary Sanchez and Aaron Judge. Right now, he's one of the hottest hitters in the lineup.
So what was all the concern about?
Stanton transitioned poorly from Miami to the Bronx and most assumed it was due to the cold weather or not being able to handle the scrutiny that comes with the New York media. So naturally, the boos started and took over.
However, what some fail to realize is that Stanton wasn't just struggling this season. He's always had a less-than-stellar month of April, batting a career .251 with 232 strikeouts. The 2018 season was no different for Stanton, who posted a pitiful .230 batting average with 43 strikeouts, the most for a month this season.
But what about the next months, people will wonder? Well, Stanton typically picks it up as the season goes on with his best month in August. And what month is it?
This season Stanton has picked it up as the months flew by, whether or not fans believe it or not. While the month of May found him batting .264, Stanton posted a .298 and .323 average in June and July respectively. He is just heating up and, contrary to popular belief, is putting together a solid season for the Yankees.
Is it an MVP-caliber season? No way. But with a lineup like the one the Bombers possess, he doesn't need to be an MVP. It's not a one-man show in the Bronx and that's something he's just not used to.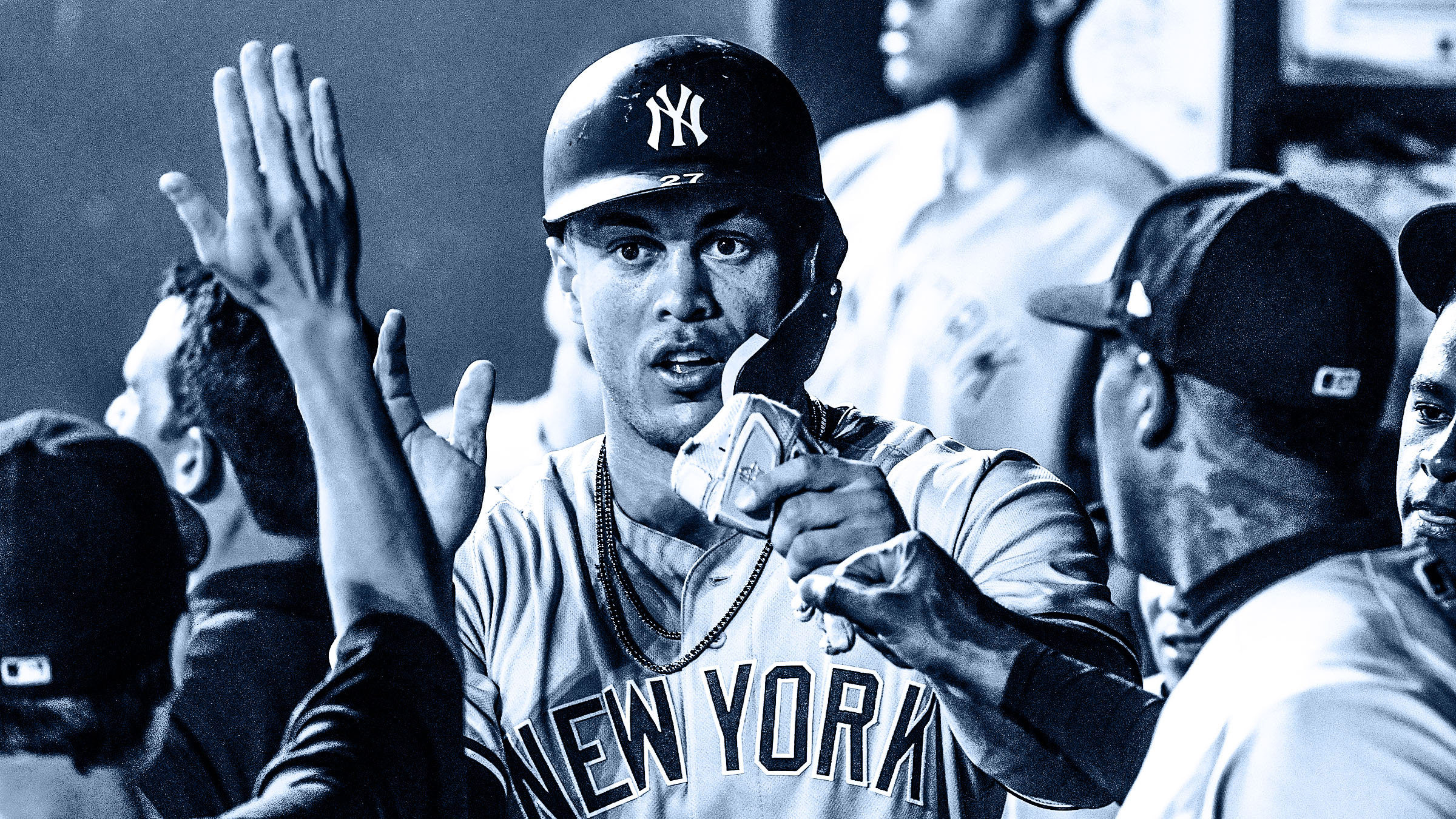 So where are the Stanton haters now?
He may not be on pace to crush 59 home runs but he's just getting started on his tear. He's crushed four home runs in his last five games and seems to be seeing the ball better as of late. And with August being his hottest month statistically? We're in for a treat.
Did we also mention that Stanton has 60 career home runs in August? The most of any month of his career? Yeah, it only goes up from here.
All those who booed Stanton early on are now cheering for his monster blasts and praising his patience at the plate. They are all in on Stanton when they were so quick to write him off early in the year.
If that's the case, they simply haven't been paying attention to Stanton. That is just what he does and the overreaction to his start definitely looks ridiculous now. But this is a lesson that people need to learn moving forward since Stanton has plenty of years left in pinstripes.
Besides, moving forward Stanton is going to play a huge role in this lineup as the Yankees approach the playoffs. The Stanton Apology tour has already started and those who jumped on his bandwagon late have some explaining to do.
If you can't stick with him during his April, you don't deserve him at his August. And this August is going to be something else for this star outfielder.