No matter how difficult it may be, fans of the New York Yankees must take advice from Packers' quarterback Aaron Rodgers and just R-E-L-A-X.
Don't worry, Yankee fans.
Sure, your team may have just lost the first three of four in a crucial American League East series to the division-leading Boston Red Sox, find themselves 8.5 games in second place behind a juggernaut, and have looked anemic offensively since their MVP broke his wrist on July 26.
Despite all that and the fact that the AL East battle is likely over, don't worry. Let's use a history lesson to get you to step back from that ledge.
Forty years ago, the Red Sox came into the Bronx on Aug. 2 with a 6.5 game lead over the New York Yankees and left with a two-game sweep (outscoring them 15-6) to push their rivals back 8.5 games with 55 games left to play. To make matters worse, New York had to hop over the Milwaukee Brewers, Baltimore Orioles, and Red Sox in the standings. Don't forget, only the first place team moved on back then.
As dull as their odds seemed, the Yankees rallied. While Boston went onto post a respectable 32-24 record down the stretch of the pennant race, the Yankees won 40 of the remaining 55 games to force Game 163 at Fenway Park. (Spoiler alert: Bucky Dent slapped a go-ahead home run to win the division title, leaving Boston wondering how they blew one of the largest July leads in baseball history.)
While they were wondering, the Yankees went on to win their second consecutive World Series title over the Los Angeles Dodgers.
So, what does this little tale have anything to do with the 2018 squad? The 1978 Yankees showed us that an 8.5 game divisional lead on August 5 is no problem. So, an 8.5 game deficit on Aug. 5 with two wild-card entries? Also, not a problem.
With 53 games remaining, the Yankees are 3.5 games up on the Seattle Mariners for the first AL Wild Card spot. Unless something drastic happens to the second-best team in baseball or the historically good Red Sox fall off the planet, the Yankees will have to play an elimination game against Seattle or the Oakland Athletics.
How is this a scenario that sparks panic or outcry from a fan base whose team is on pace to win 101 games? Just last season, the Yankees came within one win of a World Series appearance after entering the postseason as the first Wild Card team.
With a bullpen — consisting of Zach Britton, Chad Green, David Robertson, Dellin Betances and Aroldis Chapman — that leads the majors in strikeouts (496), batting average against (209) and ranks second in ERA (3.11) and an offense that trails only the Red Sox in runs scored, defeating Seattle or Oakland in the Bronx shouldn't be a daunting task.
Sure, a one-game playoff is never a given, but the Yankees will take on the Red Sox in a five-game Division Series if they do win that Wild Card game. It won't be a walk in the park, but a Yankees' team at full-strength with the sport's best bullpen is a whole other animal in the postseason.
Just ask the 102-win Cleveland Indians, who were sent home despite a 2-0 series lead last season. Or the eventual World Series champions, who needed seven games to shake off that hungry Yankees team.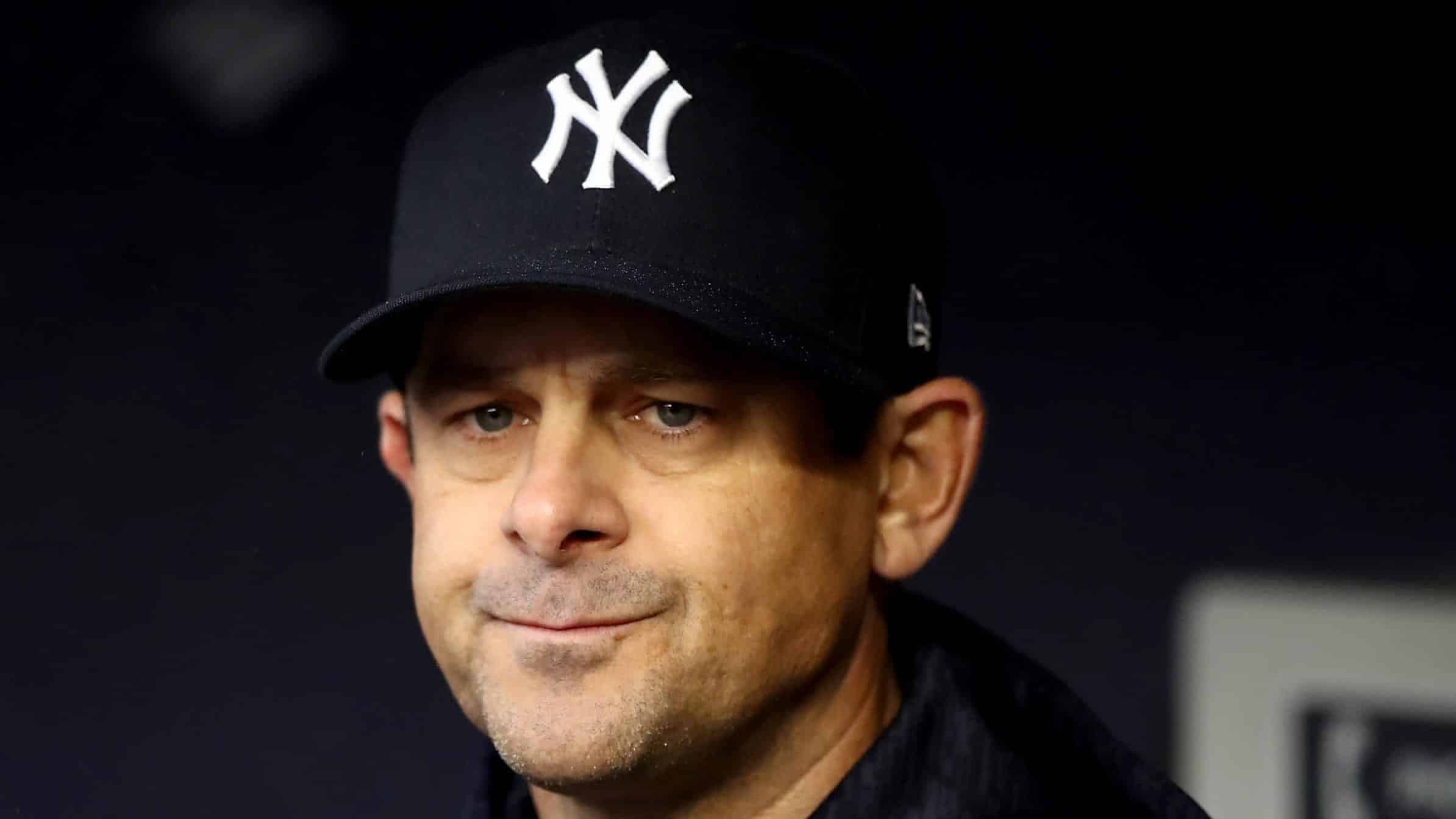 Rather than panicking, envision the perspective that the Yankee brass has in mind.
There won't be any major additions during the waiver period. Rookie manager Aaron Boone won't lose his job. Billy Martin isn't coming back to light a fire under an offense that's missing Aaron Judge.
Instead, look forward to Judge getting back healthy. The Yankees are 3-5 since he's hit the disabled list but he will soon start swinging again and subsequently, they'll get an All-Star who was slashing .285/.398/.548 with 26 homers back in the lineup. You can also look forward to Gary Sanchez's return and see if one of the best talents on the roster can turnaround his rough 2018 campaign.
Look forward to ace Luis Severino figuring it out. His fastball command has been out of wack since early July, but it's nothing mechanical or injury-related.
Look forward to J.A. Happ providing decent production to the back-end of the Yankees rotation — something Sonny Gray hasn't done all season — so they can keep their comfortable lead atop the AL Wild-Card.
Look forward to seeing the Yankees' bullpen in action in October. The Red Sox may have an 82.4 percent chance of winning the division, but it's far from guaranteed that they'll win the first postseason meeting with the Yankees since 2004.
Seriously, don't panic. If the 1978 Yankees taught us anything, the only time to panic is when it's all set and done. And trust me, it's far from all set and done.