Its officially time for everybody, including the New York Yankees, to be worried about ace Luis Severino.
He might be the MLB leader in wins, but it might be time to start worrying about ace Luis Severino. He simply has not looked the same since the MLB All-Star break.
The lifeless Kansas City Royals tagged the New York Yankees ace on Saturday afternoon. Severino suffered his fourth loss of the season, giving up eight hits and six earned runs over only 4.1 innings. His ERA has risen back to nearly 3.00 on the season.
The Yankees also may be starting to be just slightly concerned with their best pitcher.
Since the All-Star break, Severino is 1-2 with an 8.85 ERA in 19.1 innings. His last two starts, in particular, are concerning as he was pelted by both Tampa Bay and Kansas City, two of the worst teams in baseball. It is the first time in his career he allowed six earned runs in consecutive starts.
Since the season started, Severino had only three games in which he relented three runs or more. He has had four of those instances in July alone. He entered the month with a 1.98 ERA and contending with Boston Red Sox ace Chris Sale in what many thought would be a race for the Cy Young award. His ERA this month is 5.40.
Severino's struggles are going to be noted. Manager Aaron Boone has obviously experienced those worries first-hand, via Steven Marcus of Newsday.
"We got to find the right adjustments in there to help him get back on track,'' said Boone. "It seemed like he just kind of got a little out of sorts there and lost his command, especially with the fastball a little bit and got hurt with some pitches right on the plate. So this is a bump in the season for him, but he has everything to right the ship and we got to find those little adjustments he can make and get him rolling again.''
Oddly enough, when Severino was asked after the game what was wrong, he wasn't too sure himself:
"I don't know what's the issue. I've been through this in the past. I need to try to be myself again."
Severino is a crucial part of the team, especially as October nears. Hearing that he doesn't know what is wrong isn't exactly what Yankee fans want to hear right now. Given the recent injuries to two of the best hitters on the team in Aaron Judge and Gary Sanchez, pitching will be more important than ever.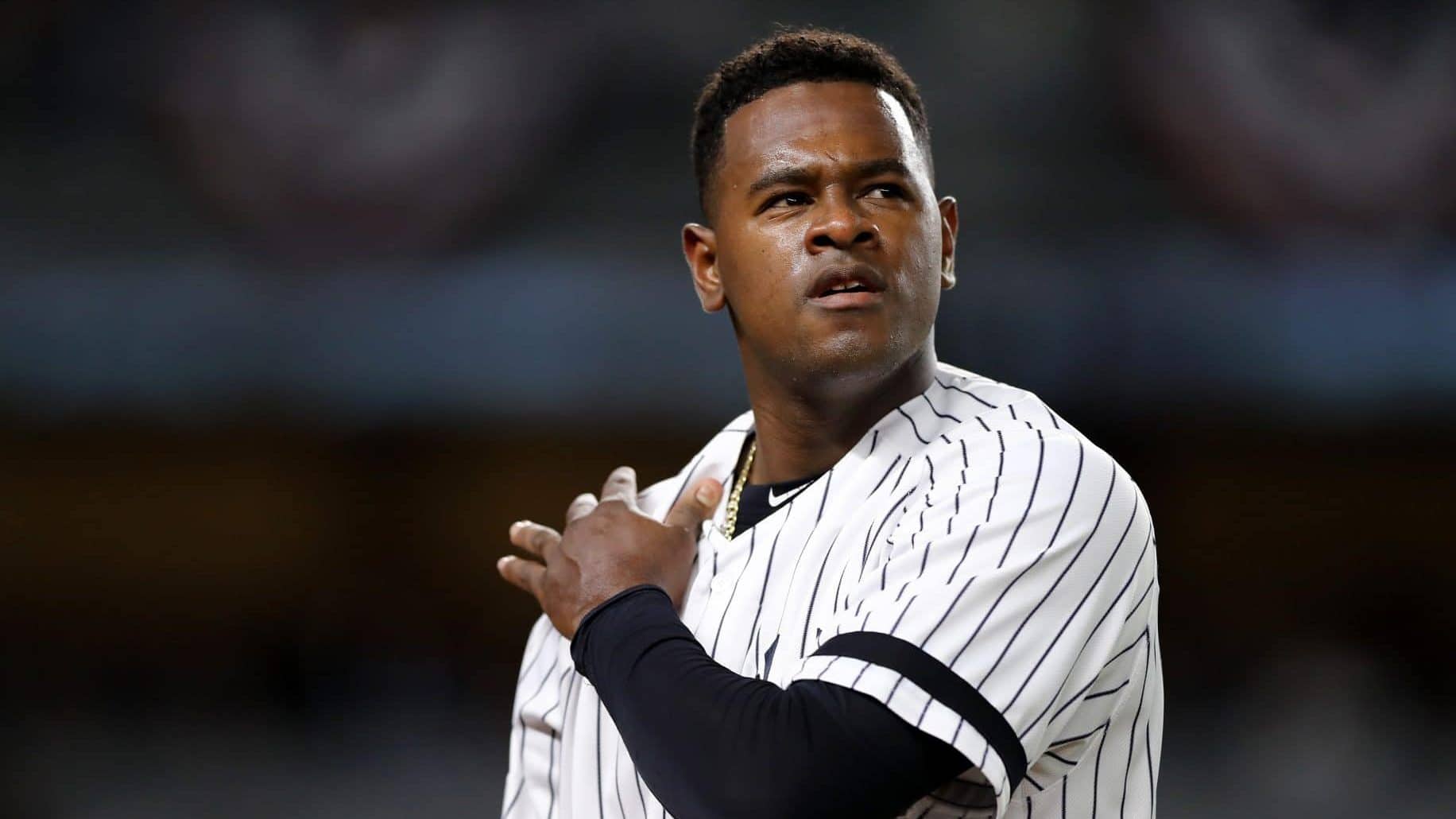 It is odd timing that the Bombers are rumored to be in the mix for Tampa Bay Rays ace Chris Archer, according to Ken Rosenthal of FOX Sports. Given the recent struggles of Severino, one has to wonder if the Archer talk will intensify.
#Yankees, #Dodgers and #Padres among teams trying for #Rays' Chris Archer, sources tell me and @JimBowdenGM.

— Ken Rosenthal (@Ken_Rosenthal) July 28, 2018
Archer is not similar to moves the Yankees have made of late in dealing for J.A. Happ and Zach Britton. Both Happ and Britton are rentals, as their contracts run out at the end of the season. Archer would come with three years of control and likely cost the Yankees major prospects. Do the Yankees think their young gun can get the job done, or does the interest in Archer show the Yankees thoughts?
At 24-years-old, Severino is completing what would only be his second full major league season. He completed last year at 31 starts and 193 innings. He is on pace to surpass his inning totals from the previous season this year. Has the workload on the Bomber ace been too much? He has thrown seven or more innings in eight of his 21 starts and hurled more than 100 pitches in nine games this year.
Both manager Aaron Boone and catcher Austin Romine have made comment about Severino's fastball command after this past start. He has seemed wilder in his past few appearances. Is it possible the Yankee ace is injured?
He did not have a bad month last year, which could be another area of concern. He had only six games last year where he gave up four or more runs. Like I mentioned earlier, Saturday afternoon marked the fourth time Severino of gave up at least that many runs in just this month alone. Getting rocked like this is a funk that he needs to learn to battle through.
It could take some time for the Yankee ace to regain his confidence, if at all. If a big-league pitcher cannot pitch well against the Rays and Royals, how is he supposed to be confident in the impending series against the AL East-leading Boston Red Sox?
Given the recent state of the New York lineup, Severino needs to pick it up. The Bombers have been bad since the All-Star break and are fading quickly in the division. This isn't the time for Severino to struggle, as they need him badly as they move towards the end of the year. He needs to regain his confidence and form if the Yankees are to even have a shot of seeing the postseason.
Nevertheless, it's officially time for the New York Yankees to worry about Luis Severino.