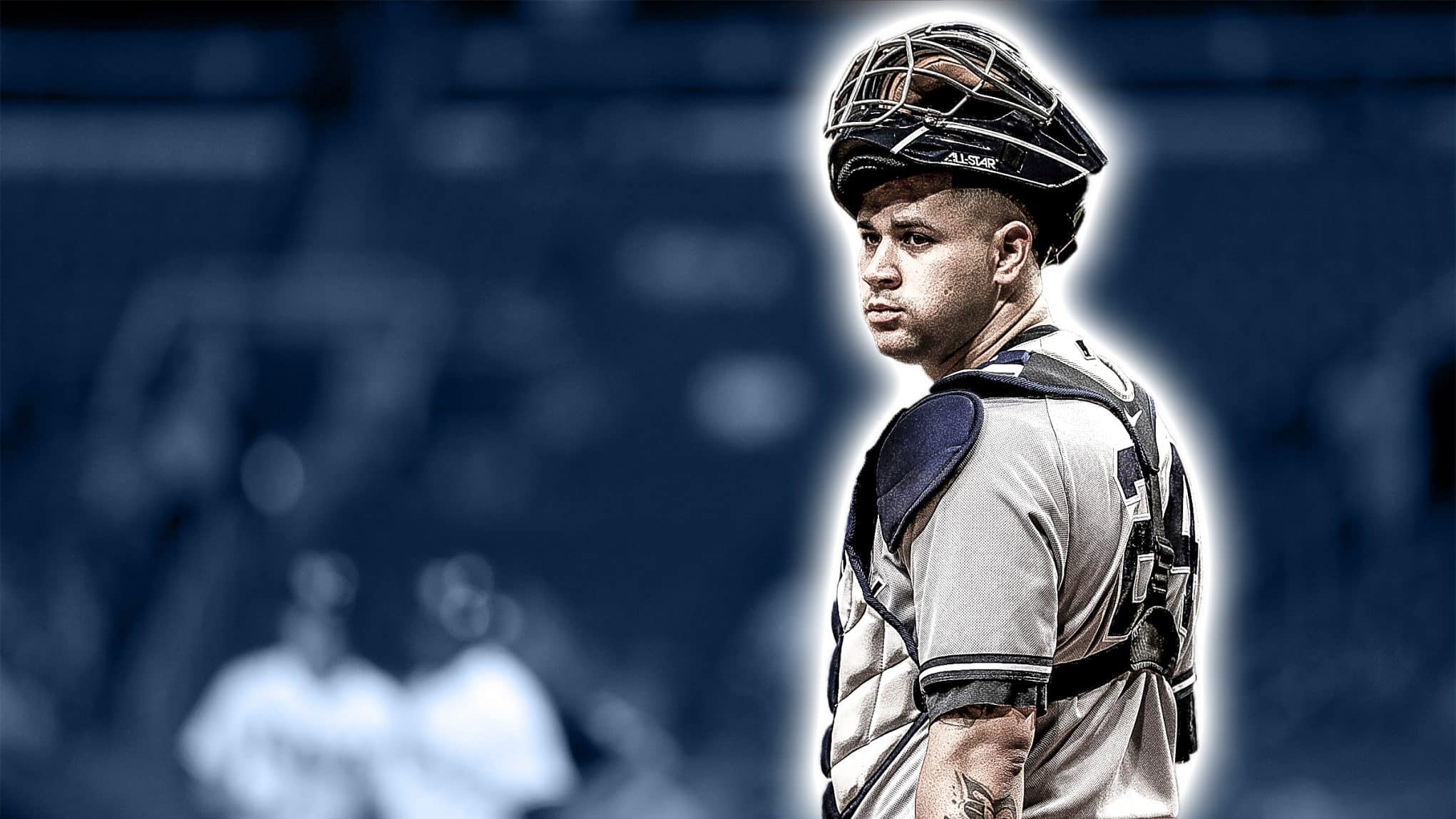 Gary Sanchez may have cost the New York Yankees a win when he failed to hustle out of the box and was thrown out to end the game.
This is completely inexcusable.
Gary Sanchez is having a rough year at the plate, but this cannot happen. Aaron Boone and the New York Yankees would be wise to bench Sanchez for at least Tuesday's game.
On a ground ball with two outs and the bases loaded, he dogged it out of the box and was thrown out when he should have been safe by a mile. Awful showing from Sanchez.
How the game ended with Gary Sanchez's at-bat ? pic.twitter.com/Y1P2BXb5Qk

— YES Network (@YESNetwork) July 24, 2018
This is extremely hard to watch. We defend Gary Sanchez a lot here, but this is absolutely inexcusable and would be a shame if it goes unaddressed. pic.twitter.com/nVEzzSDi6R

— Bronx Bomber Ball (@BronxBomberBall) July 24, 2018
What was Gary Sanchez even doing here?

This is an unacceptable lack of effort.#Yankees #PinstripePride

— Chris Dixon (@cdixon25) July 24, 2018
This just cannot happen. In the previous at-bat, Aaron Hicks digs it out of the box to avoid the double play. Then on Sanchez's ground ball, Hicks puts it all out on the line to beat the play at second. The unbelievable hustle from Hicks is juxtaposed with the inexplicably lackadaisical effort from Sanchez.
And this wasn't the only miscue from Sanchez. He failed to chase down a passed ball in the first inning allowing Jake Bauers to score from second. This led to a heated argument between Luis Severino and his battery mate.
There's a long way to go, but this is the kind of effort that will guarantee the Yankees a spot in the Wild Card. If the Yankees think they can catch the Red Sox with this type of effort, they've got another thing coming.
Boone avoided lacing into Sanchez in the postgame. He told the media that he hadn't seen the play, but would check it after he met with the media. Who knows whether or not Boone actually didn't see the play or if he was trying to avoid airing Sanchez out in the media.
Either way, if Sanchez is in the lineup tomorrow night, it's fair to seriously question Boone. This seems like an absolute no-brainer. Two major bonehead plays may have cost the Yankees a win. They can't afford to fall much further behind the Red Sox.