The curious case of New York Yankees outfielder Jacoby Ellsbury travels way past the point of injury town.
If any other team in Major League Baseball had nearly 12 percent of their payroll tied up in one player, you would expect an occasional injury update while he rots on the shelf. That is exactly the case with New York Yankees outfielder Jacoby Ellsbury, whose $21 million contract is the third largest on the team.
The problem is with the occasional update, which are few and far between.
MLB's Bryan Hoch provided that rare update of the former MLB All-Star late last week on Twitter. He stated, in a tweet, that Ellsbury has still yet to resume baseball-related activities. In fact, manager Aaron Boone did not even provide an update of when that would even be possible. He didn't want to speculate when that might change.
Jacoby Ellsbury non-update: still has not resumed baseball activities. Aaron Boone said he didn't want to speculate on when that might change.

— Bryan Hoch (@BryanHoch) July 13, 2018
This is a guy who strained an oblique all the way back in spring training. He played in a mere six spring training games before problems began to pile up.
Since March, Ellsbury has since gone thru a slew of injuries. It started with the oblique strain. Then he was hit with a hip issue, for which he received a cortisone shot. Then, while he battled back from those, he was hit with plantar fasciitis. The latest from GM Brian Cashman was "some back issue."
Now, we are in the middle of July with no idea when we might see Jacoby Ellsbury again, if ever.
It is a curious case, the one of Ellsbury, whose contract might go down as one of the biggest blunders in baseball history. What is even more amazing is how little of an impact it has had on the New York Yankees; the franchise that has rapidly returned to the top of baseball without the help of its $153 dollar man.
In a situation that would have most MLB teams squandering to its bench and farm system, the absence of Ellsbury from the team is barely noticeable. In fact, sometimes it's hard to remember that he is even still here.
Why does it seem like both sides are so lax about the whole thing? Sure, Ellsbury will gather every penny of his $21 million this season whether he plays or not. But what makes the Yankees so okay with everything?
In a recent article by Wallace Matthews in Forbes, he points out that the Bombers may be taking a page out of the playbook of their cross-town rivals, the New York Mets. He suggests that the Yanks might be using Ellsbury's conveniently-timed injuries in conjunction with an insurance policy, like what the Metropolitans have done the last few years with David Wright. Wright has missed significant playing time over the last few years with spinal stenosis.
Per Matthews, the Mets may have enjoyed an insurance policy on Wright's contract, allowing them to repay as much as three-quarters of the third baseman's salary since 2015. He says that the policy kicks in when a player has missed 60 games in a season, which has happened to Wright in each of the past four years.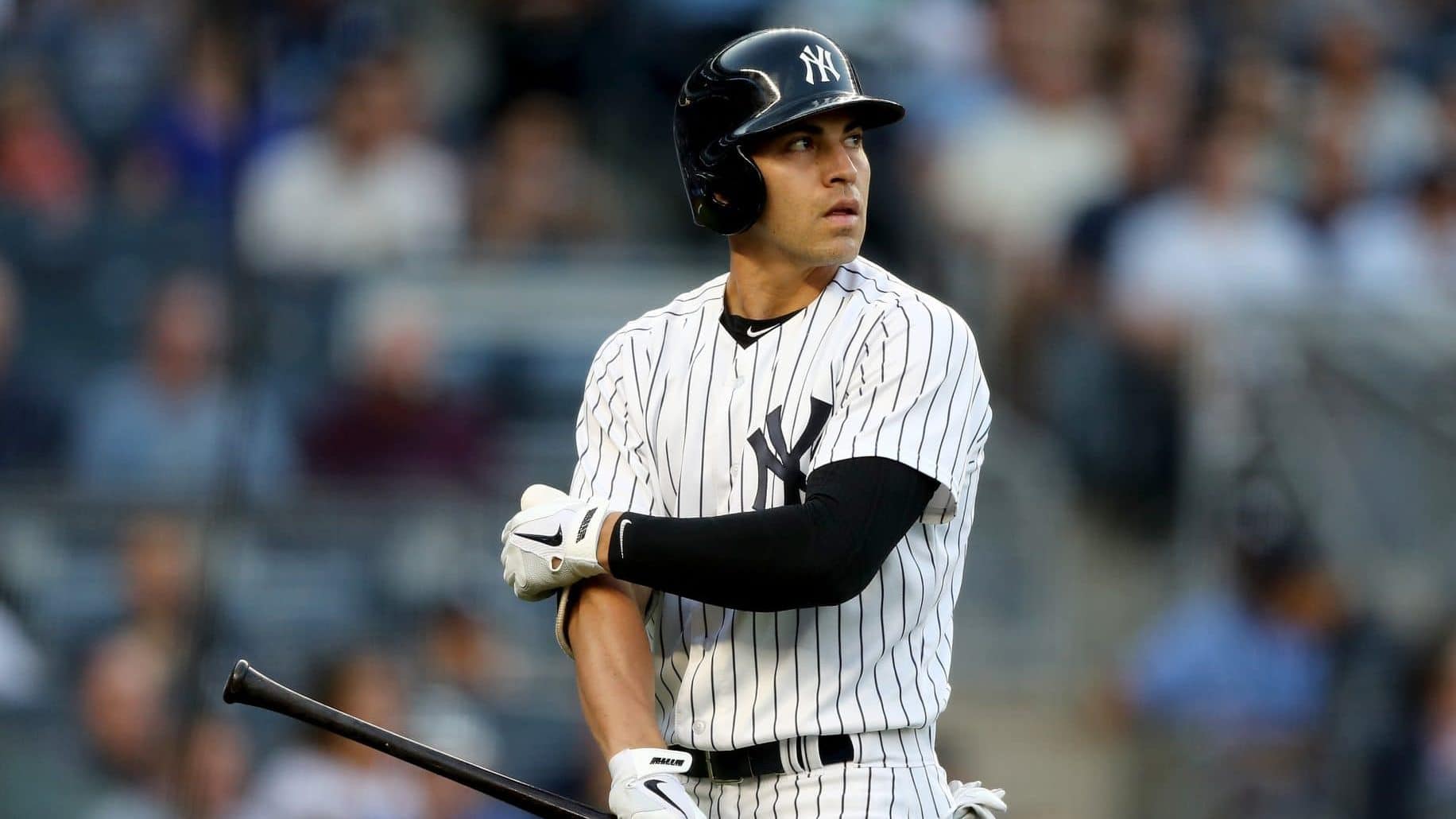 Ellsbury's injury-plagued history in Boston is well known. He missed more than half the games in his last two years with the Red Sox. It's not crazy to think that the Yankees may have a similar deal in place with their guy. If the parameters of a similar insurance policy for Ellsbury were equal to that of Wright, the insurance would pay three-quarters of his deal (to the tune of $15,857,142.80, to be exact).
Brian Cashman has been adamant that all Ellsbury's injuries have been professionally diagnosed by a doctor (we get it, Brian, it's for insurance), but it's curious that his injuries have piled up in a year where the Yankees seemingly have nowhere to play him. It seems like Ellsbury has been nowhere to be found for most his time in Pinstripes, but that isn't the case. He has played at least 111 games in each of his first four years in the Bronx. That means the Yankees likely wouldn't have been able to pick up an insurance policy similar to Wrights in the past. How curious.
While he has always dealt with injury issues, the Yankees can slide (no pun intended at a possible role for him) past Ellsbury's problems this season because of an immense amount of depth at the position.
The team cannot keep top prospect Clint Frazier in the majors simply because they are already too deep in the outfield. Aaron Hicks is having a good season and is one of the best defensive outfielders in baseball. Brett Gardner has been an everyday player for the Yankees for most of the past eight years. Aaron Judge has transformed into an MVP candidate. Oh, and they acquired last year's NL MVP in Giancarlo Stanton. So, where does Ellsbury fit in?
The answer is he doesn't.
It seems when the Yankees realized there was nowhere for Ellsbury to play, not even as the highest-paid pinch runner in baseball history and that he was suddenly bombarded with injuries that even have him going home when he is feeling under the weather.
Even Brian Cashman doesn't know when Jacoby Ellsbury will resume baseball-related activities. During what is one of the strangest series of events in recent baseball memory, it's apparent that this may be the worst signing in the professional career of the New York Yankees front office boss.
For most teams, this would be a saga that never ends. The Yankees have merely swept it under the rug. That's what insurance is there for anyway, right?