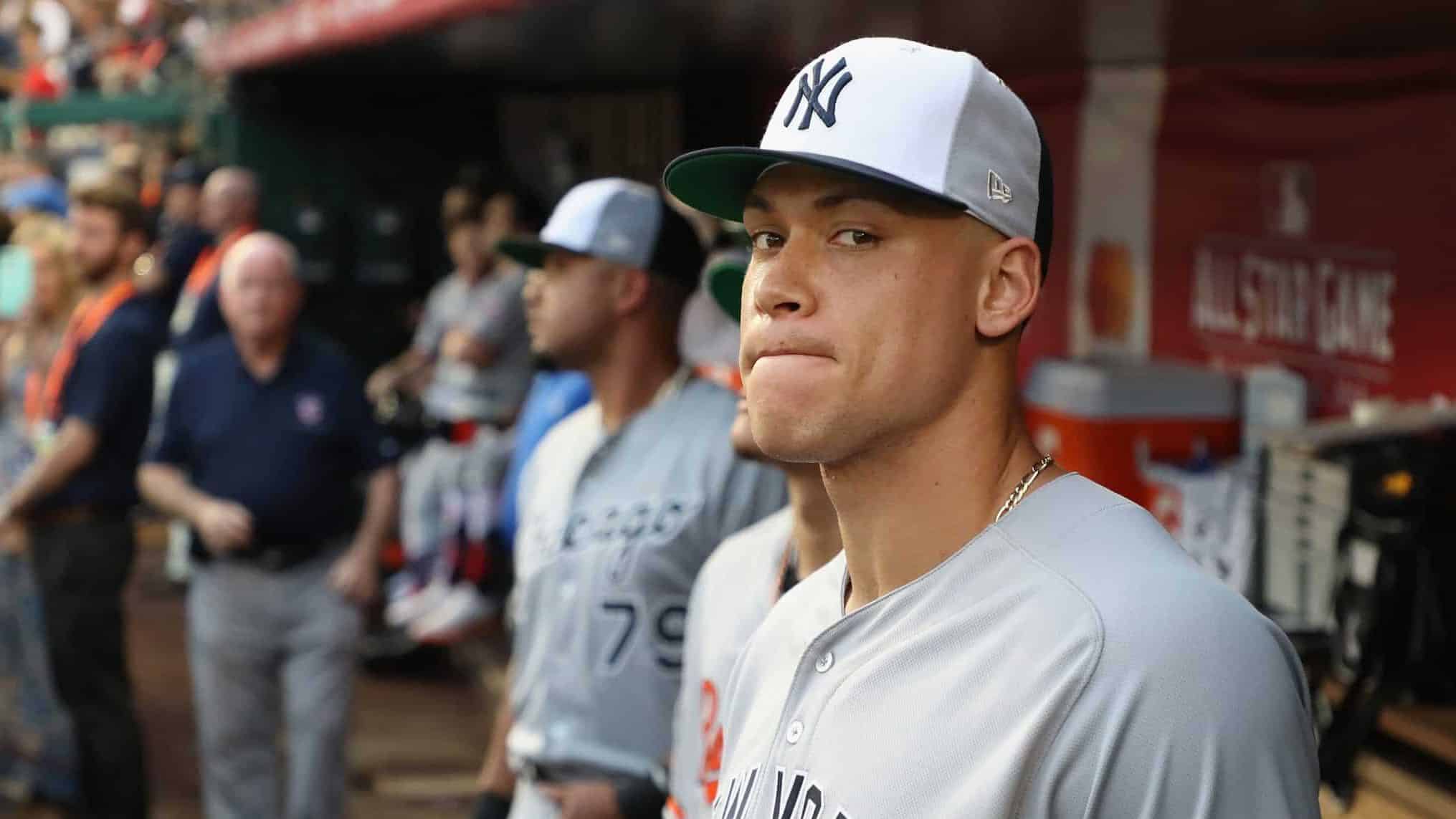 In his second All-Star Game, Aaron Judge of the New York Yankees took Max Scherzer deep to open up the scoring.
In the second inning of the 2018 MLB All-Star Game, New York Yankees slugger Aaron Judge took a fastball from Washington Nationals starting pitcher Max Scherzer deep into the left field bullpen.
Aaron Judge with a solo BLAST in his 2nd straight #AllStarGame pic.twitter.com/ijnChq9lWl

— YES Network (@YESNetwork) July 18, 2018
Not only was this Judge's first All-Star Game home run, it was also his first hit in the Midsummer Classic.
In last year's All-Star Game, this exact matchup had a much different outcome. Scherzer had Judge in the hole 0-2. Judge eventually worked that count full and ultimately struck out. This year, Judge was down 0-1 before hitting the home run.
Judge is now just the third Yankee ever to hit a home run in the All-Star Game at the age of 26 or younger. The other two were Joe DiMaggio in 1939 and Mickey Mantle in 1955 and 1956.
To make the moment even better, Judge's longball was caught by Yankees starting pitcher Luis Severino while he was warming up before entering the game in the bottom of the second inning.
oh hey Severino caught the Judge HR ball pic.twitter.com/3p7yTocwlL

— Sung Min Kim (@sung_minkim) July 18, 2018
The home run was also caught on video from the dugout by a very excited Gleyber Torres. It almost looks like the rookie second baseman is enjoying Judge's big moment more than the Herculean slugger.
#1 Aaron Judge fan right now. pic.twitter.com/krR59YOmOP

— New York Yankees (@Yankees) July 18, 2018
So far this season, Judge has 25 home runs, which ties him for third in all of baseball. Over the last two seasons, Judge has become a household name throughout America and his performance on the grand stage of the All-Star Game further cements that fact.