And then there were two, France and Croatia to be exact as it pertains to the 2018 FIFA World Cup Final match.
Well, here we are. Sunday at 11 a.m. ET, France will face off against tournament surprise Croatia to determine the winner of the world's premier tournament.
For France, this is the second major tournament in a row where it has reached the final. After losing to Portugal in the Euro 2016 final, will it be able to redeem itself?
For Croatia, this is its first final – ever. Headlined by a prolific midfield, Croatia will look to continue its surprise run all the way to the trophy.
Preview
Since the start of the knockouts, France has surely stepped up its game in order to reach the final. After defeating third-place Belgium 1-0 in the semifinals, France successfully made it through the tougher half of the bracket after defeating Argentina and Uruguay prior to Belgium. Perhaps most importantly, France's squad features A lot of youth, as it only has five players with previous World Cup experience. Meanwhile, while Croatia has never reached the final, its side has relatively the same core in recent memory.
On paper, France has faced the more difficult path to the final and has yet to play a match that went to extra time. Combine that with its young core of Kylian Mbappe, Paul Pogba and Antoine Griezmann and most people will be favoring France in this matchup. Croatia has advanced after seeing every knockout round match reach extra time. After winning matches against Denmark, Russia and England, Croatia brings a prolific midfield and solid defense to this matchup.
Ultimately, the midfield is where this match will be decided. There are a number of matchups that fans should be thrilled to see. First, golden ball candidate Luka Modric against France holding mid-N'Golo Kanté. Second, Paul Pogba and Ivan Rakitic. Combine that with the fact that both teams employ prolific wingers in Mbappe, who will see right back Sime Vrsaljko, and Ivan Perisic, who will see right back Benjamin Pavard. Every individual matchup in this game has the potential to decide the match.
In addition to the midfield, France's attack will see a very physical Croatian defense. If Dejan Lovren didn't think twice about putting Harry Kane on the ground, he definitely won't be worried about establishing a physical presence in the middle for Griezmann and Olivier Giroud. So far this tournament, France has liked to use Giroud as a point person for the attack to set up Mbappe and Griezmann, but a physical Croatia defense will challenge that.
Lastly, the matchup in goal is something to keep an eye on for this final. Hugo Lloris has been okay in goal, but really hasn't needed to produce any kind of spectacular performance. On the other hand, Croatian goalie Danijel Subasic has survived two penalty shootouts and remained solid against England after suffering a hamstring injury. Subasic could be a sleeper pick for the golden glove, and even though the goalkeepers won't decide this matchup, a couple of key saves could make a difference.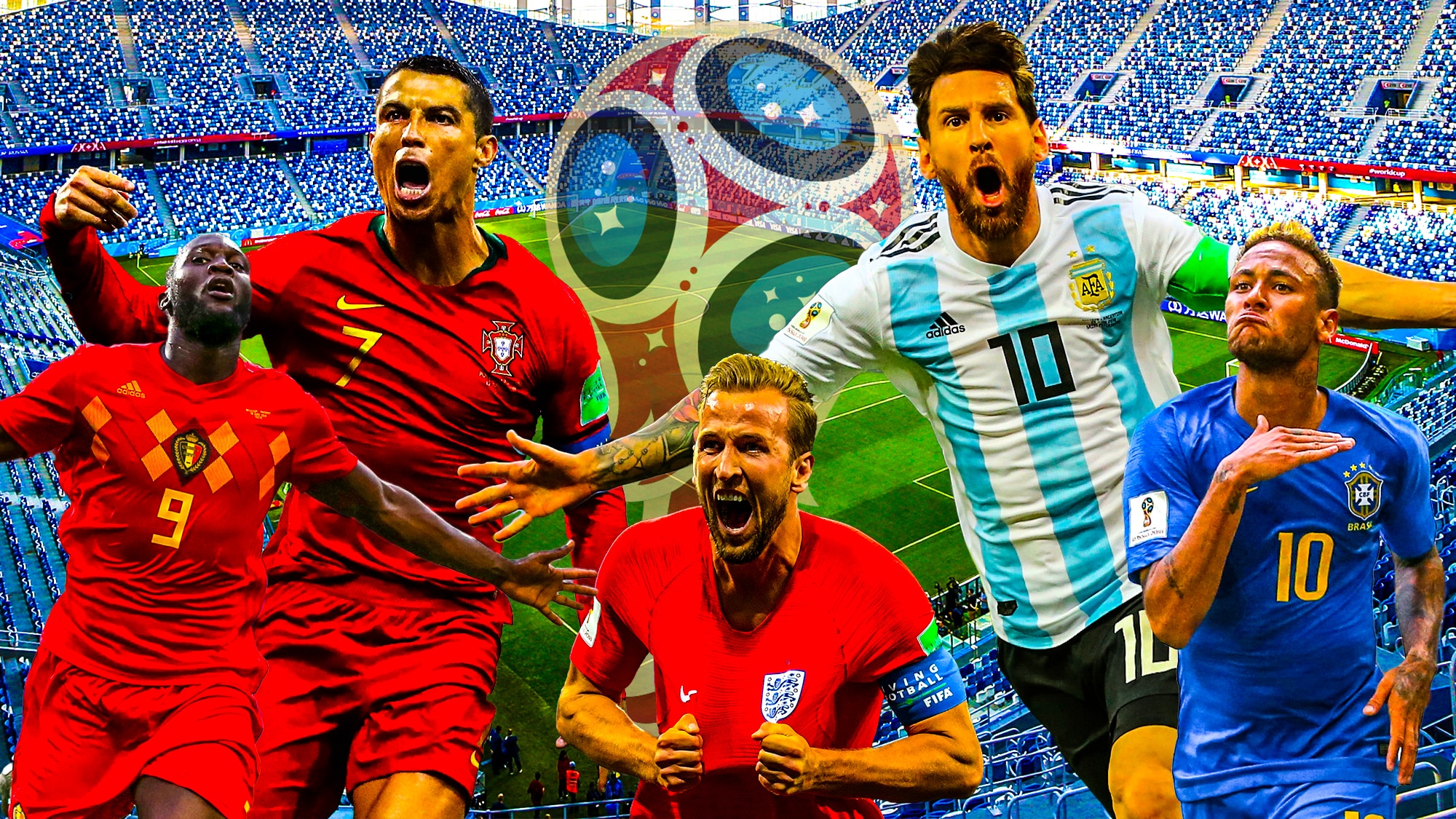 For France to take home the trophy, it should absolutely speed up the game and make this a shootout. A tired Croatia side may struggle to keep up with a prolific French attack, especially if it converts in the box. Kanté will need to limit Modric, but after doing just that against Messi and de Bruyne, he'll enter this game with a quiet confidence.
On the flip side, if Croatia is to win this game, it needs to keep France in check, slow down the game and dominate possession in the midfield. Look for Croatia to exploit its matchup out wide with Perisic. For as good as Pavard has been this tournament, he struggled at times against Eden Hazard. Perisic is coming off his best game, so look for Croatia to work the ball out wide to him and Ante Rebic to find striker Mario Mandzukic and the combination of Rakitic/Modric in the middle.
Prediction – Croatia 2, France 1
When it comes to this World Cup Final, my head says France, but my heart says Croatia. This is such an even matchup that it's quite difficult to pick a winner, but I don't agree with the punditry that says France will coast to victory.
Luka Modric is still Luka Modric, and the Croatian wingers will edge out the French fullbacks. Ultimately, it's difficult to see an outcome where Croatia makes it this far and doesn't win. Look for a 1-1 score at the half, but a Croatia goal from sub-Mateo Kovacic will decide this one.