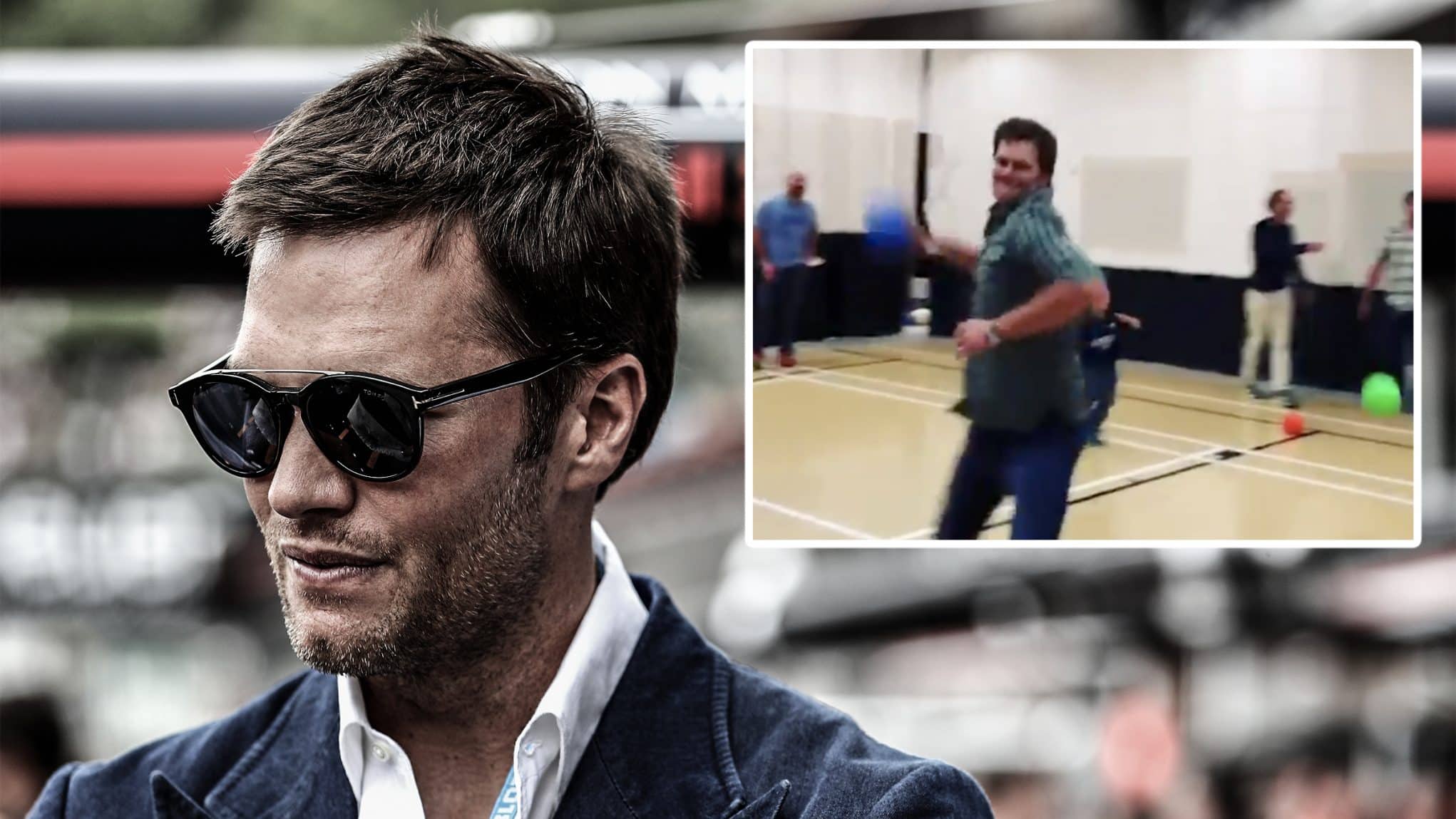 Too bad Tom Brady didn't show off this gun during Super Bowl 52. Instead, he has to settle for winning a lousy family dodgeball game against the girls.
It looks like the TB12 method is working when it comes to strength. When it comes to brains, however, Tom Brady might need a reminder on how to treat his own mother.
According to Brady's Instagram video, a family get-together was happening in Montana and since Brady is a world-class athlete, naturally some sports had to happen. Hence this dodgeball game.
And it is intense. Truthfully, would you want to be on the receiving end of one of Brady's fastballs? Or his niece, Maya, who is a UCLA softball commit, according to ESPN?
Basically, you don't want to step into this gym unless you're ready to play at full-speed with no regrets. However, I wouldn't be surprised if even Patches O'Houlihan would think twice about stepping out there against these opponents.
Well, the intensity was there but it still seemed like a fun game. That is, until Brady decided to destroy his own mother with a 90-MPH fastball to the back.
Who knows? Maybe mom deserved it. I'm sure after he dropped the easiest pass in the world during Super Bowl 52, his mom had a thing or two to say to him. After all, that botched catch cost her another chance to celebrate on the field and gain more media attention.
I mean, if you watch carefully, his mom literally lobs the ball to Brady and he completely shows no mercy against the poor woman. She gave birth to you, raised you, gave you the confidence to become one of the best quarterbacks in the sport. And you decide to launch a dodgeball at her?
Man, kids these days. You'd think they'd know better.
But even with the horrific slaying of his mother, this whole Tom Brady family dodgeball game might just become more and more common at family reunions going forward. Invite your least favorite cousins or siblings and prepare to leave with a few bruises, TB12-style.