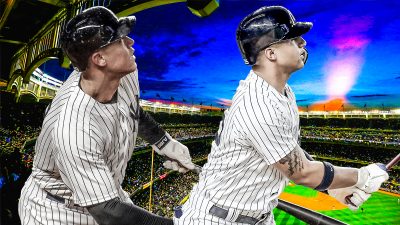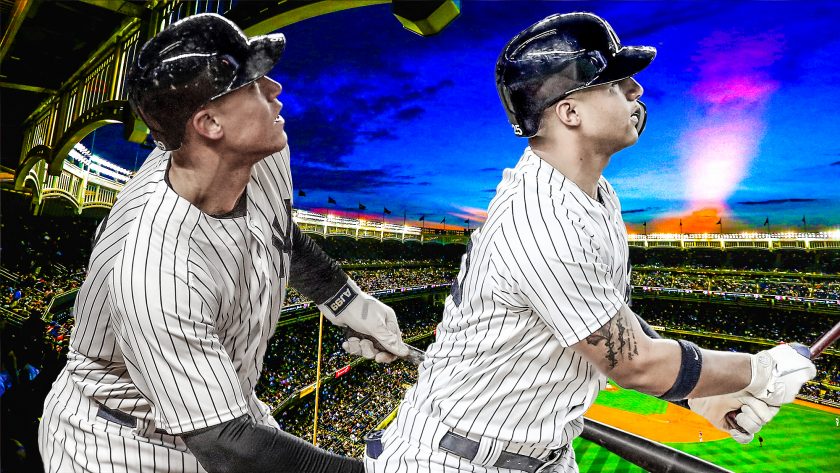 The New York Yankees always seem to love hitting against David Price, and they were at it again in a big first inning against the Red Sox.
Boy, do the New York Yankees really enjoy hitting against David Price. They were at it again Sunday night in the Bronx with a four-run outburst powered by Aaron Judge and Gleyber Torres.
It all started with Judge and a monster home run to dead center field.
Talk about a quick start #Yankees pic.twitter.com/9hwwD7lC3b

— Elite Sports NY (@EliteSportsNY) July 2, 2018
He took a 2-2 fastball and absolutely crushed it. It was a no-doubter and gave the Yankees an early 1-0  lead on the night after the Yankees were shutout. The home run was hit 109 mph off the bat, and traveled 409 feet. It wasn't one of Judge's moonshots but, it was equally as impressive.
The home run was a great start for the Bronx Bombers, but that wasn't all they had in store. Giancarlo Stanton followed with a 119.8 mph single to left, then Didi Gregorius hit a double to right setting the stage for none other than Gleyber Torres.
Happy Gleyber Day, 4-0 #Yankeespic.twitter.com/6l6txv2vVO

— Elite Sports NY (@EliteSportsNY) July 2, 2018
Torres wasn't going to wait around for Price to attack him. Instead, Torres attacked Price swinging at the first pitch of the at-bat, crushing a three-run home run into the seats in right field.
The home run was Torres' 15th of the season, but what is more impressive is that it's his sixth three-run home run of the season. When he hits them, they usually bring a decent amount of damage.
.@TorresGleyber has now hit six three-run home runs this season, two more than any other Major League player.

— Yankees PR Dept. (@YankeesPR) July 2, 2018
Torres is continuing to impress and his power shouldn't come as a surprise to anyone anymore. He is only making his all-star and rookie of the year case stronger and stronger as the season goes on. And if he doesn't get either of them, New York might just explode.
The Yankees added two more in the second inning on an Aaron Hicks home run as the Bombers lead the Red Sox 6-0.
Follow Dominick on TWITTER