Luis Cessa has hurt the New York Yankees entirely more than he has helped, and it's time to cut the dead weight.
On a Wednesday night down in Philly, Luis Cessa once again proved he is not a good fit for a contending New York Yankees team, and GM Brian Cashman has to act accordingly.
In Wednesday night's spot start that saw the Bronx Bombers lose 3-0 to the Philadelphia Phillies, in what was essentially a throwaway game with star slugger Aaron Judge getting the night off, Cessa only lasted three innings. He gave up three runs on five hits with two walks and a pair of strikeouts. Cessa threw 74 pitches, only 44 of which were for strikes, and relented a three-run shot to Rhys Hoskins in the second inning that proved to be New York's death knell.
The worst part of all this is the Yankees didn't need Cessa to make this spot start. It was a procedural decision made for the sake of giving veteran lefty CC Sabathia a couple of extra days of rest ahead of this weekend's crucial series against the Boston Red Sox.
OK, that's fine, but there were plenty of other options manager Aaron Boone could have pursued, especially since Cessa was only just activated from the disabled list after missing two months with a lat strain and wasn't yet stretched out to throw significant innings, especially in a spot start.
What was preventing Boone from giving the ball to someone like top prospect Justus Sheffield (1-3, 3.22 ERA at Triple-A Scranton/Wilkes Barre) in a one-off start? Why not just let Sabathia take his regular turn in the rotation? That's certainly a better option than rolling the dice on him against Boston's power.
There's no way to sugarcoat it, Yankees fans. Since coming over from the Detroit Tigers in the Justin Wilson trade in 2015, Luis Cessa has been a burden to the Yankees.
In 32 games (15 starts) over three years, the 26-year old Mexican righty has gone 4-8 with a 4.53 ERA and 1.24 WHIP. He has not once set himself apart from the rest of the Yankees' young pitchers and shown he belongs more than others.
Bad luck and trouble
In fact, Cessa has done the exact opposite in proving that, if anything, he'd be better off making his bones elsewhere in MLB. His career groundball rate, per FanGraphs, is 44.5 percent and nothing to write home about. He gives up nearly two home runs per nine innings. His career K/9 stands at 6.69, a fairly average number on its own. On certain numbers alone, it's clear Cessa is no future ace by any stretch of the imagination.
And despite what the eye test and certain metrics say, Cessa cannot be entirely to blame. As was mentioned before, this was his start following a lengthy DL stint and he wasn't stretched out. The whole purpose of starting him yesterday was to take a mulligan in a series the Yankees already won, and Cessa just happened to be the sacrificial lamb of choice.
Not only that, but Cessa has received some awful luck in his five appearances on the major league level in 2018. His FIP and xFIP stand at 4.21 and 4.03, which suggests his defense didn't help him out as well as it could have. His groundball rate stands at 52.2 percent, well above his career mark, and his fly ball rate of 30.4 percent is well below his career mark of 36.5 percent.
Cessa has also not experienced a major change in his soft, medium and hard contact percentages, and his fastball velocity hasn't dropped, so bad luck has definitely played a role in his MLB struggles. His career FIP and xFIP of 5.47 and 4.66 confirm that.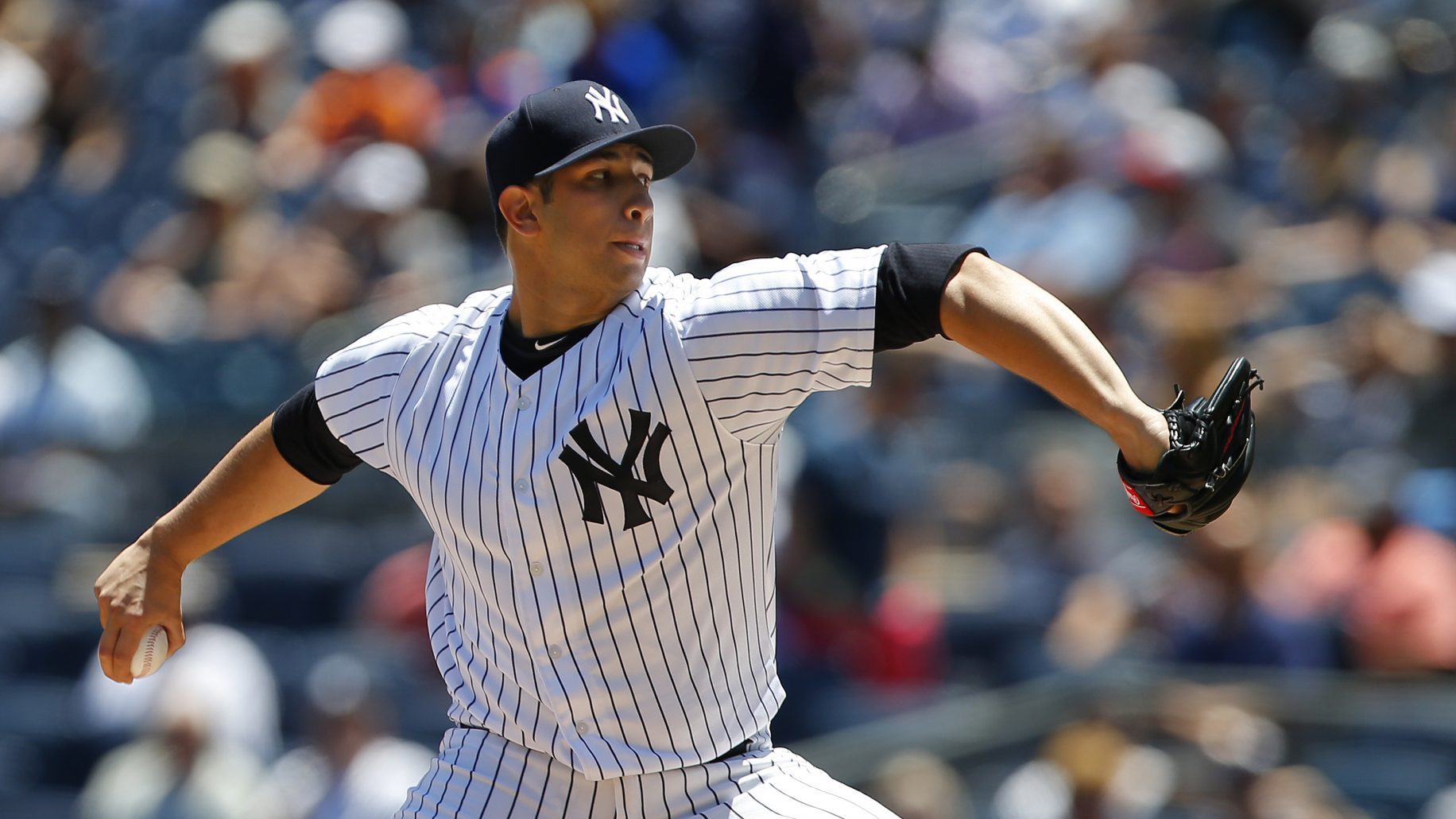 Final thoughts
Unfortunately, the sad truth is that both the New York Yankees and, especially, their ravenous fans care more about results than they do advanced pitching metrics. One could go into great detail about why Cessa deserves patience until the cows come home, and few would be swayed in their opinion.
The long and short of it is Luis Cessa, though a solid addition when he first arrived from Detroit in the Justin Wilson trade a few years ago, has done little to show the Yankees and their fans he deserves to stick around. He has twice been in the hunt for the fifth starter's job in Spring Training, only to lose out to Jordan Montgomery both times. He is little more than a spot starter or emergency bullpen arm at this point and has even struggled in those roles.
That all being said, Cashman needs to seriously consider including Cessa in trade packages as the July 31 deadline draws closer. Maybe he can be a throw-in as part of a deal for Cole Hamels. Perhaps the Arizona Diamondbacks could be convinced to take him in a trade involving Patrick Corbin. The possibilities are endless.
One thing is certain. Luis Cessa's future is not with the New York Yankees, and the front office needs to embrace that truth if it's serious about building a championship dynasty.