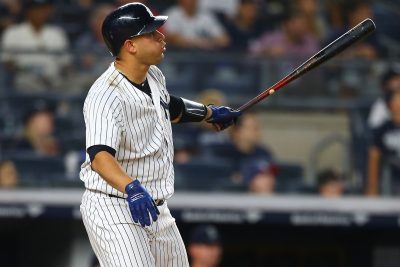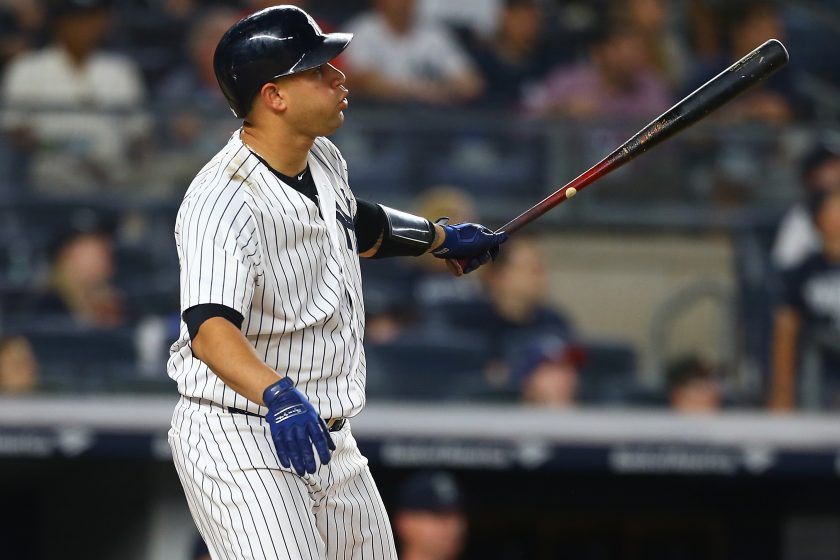 He is Gary, and he can most certainly be scary, especially when he's hitting clutch home runs like he did Wednesday.
It's been a long month of June for New York Yankees' catcher Gary Sanchez. But those struggles are behind him now.
With the Yankees trailing 5-3 in the bottom of the eighth inning, Sanchez came up representing the tying run. It all started with a Gleyber Torres walk, and Sanchez was put in a situation for one swing to change the outcome.
Gary is starting to get hot…TIE GAME #Yankees pic.twitter.com/w7MdQj8mRC

— Elite Sports NY (@EliteSportsNY) June 21, 2018
He took a 1-1 slider and crushed it into the visitor's bullpen to tie the game at five. The home run no doubt was huge, but it helped the Yanks erase a rather large deficit. Down 5-0 at one point, the Yankees battled all the way back to tie and Sanchez is playing the role of hero for now.
Sanchez's struggles have been well documented. But lately, it's looked like he has been starting to break out of it. Yes, the batting average is under .200, but he's back to hitting the ball with authority. In Tuesday's game, Sanchez had hit some hard line drives but they couldn't find any grass. As a matter of fact, his 121.1 mph line out in Tuesday's game was the hardest hit ball in the majors this season.
His home run tonight was 111.2 mph off the bat and went 439 feet.
This hasn't been the first time that Sanchez has come with clutch home runs in big situations. He has three home runs this season that has come as a game-tying or go-ahead home run.
Gary Sanchez: 3rd HR tying/go-ahead HR in 8th inning or later this season, the most on Yankees.

He had 0 before this season.

— Katie Sharp (@ktsharp) June 21, 2018
Sanchez looks like he's ready to explode and the Yankees will welcome that with open arms. When he's hot, he has the ability to carry a team just look at his impressive debut in 2016.
With the day game Thursday, it'll be interesting to see if Aaron Boone goes with Sanchez in the lineup.
Follow Dominick on TWITTER