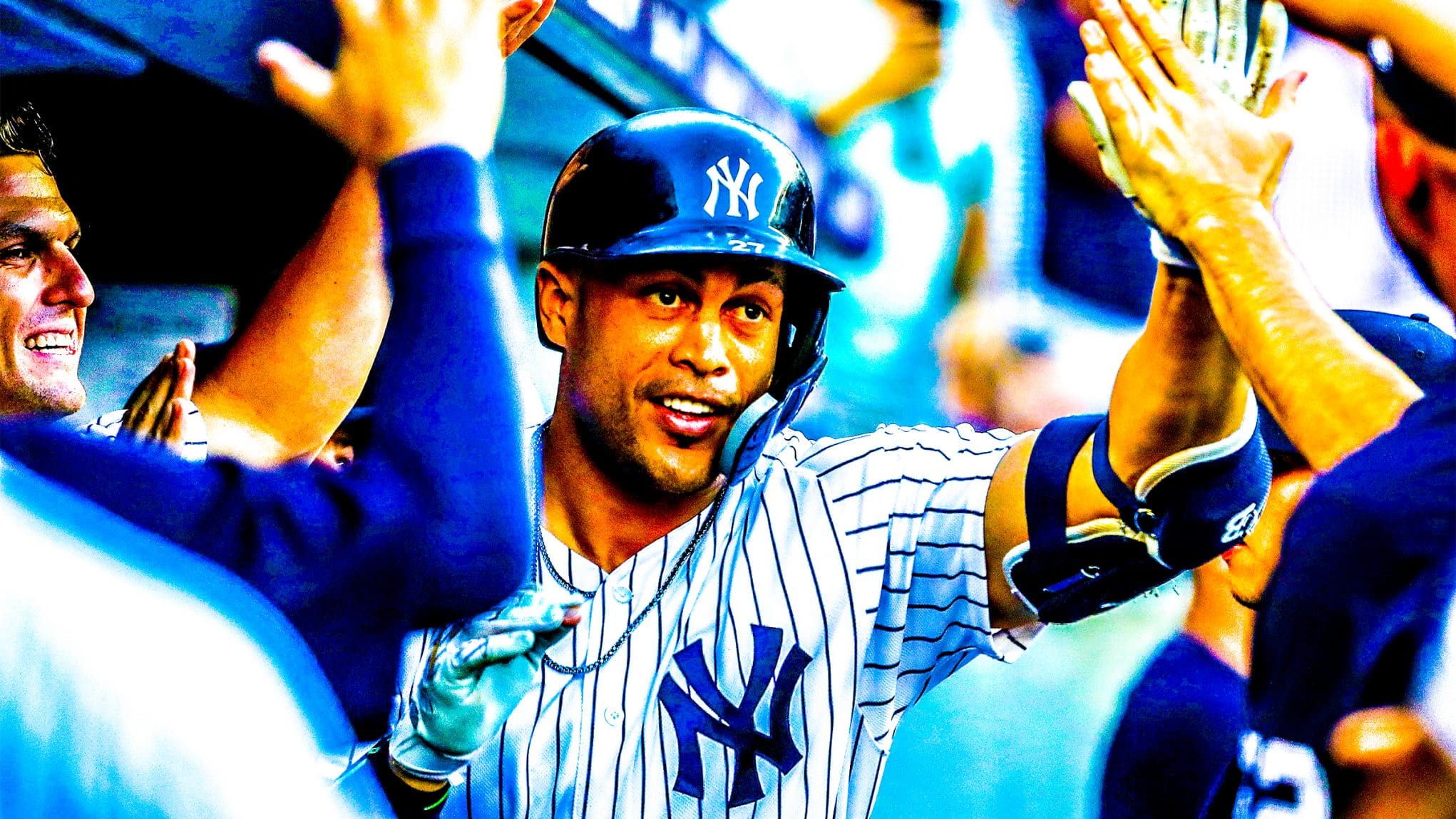 The New York Yankees have been waiting for Giancarlo Stanton to perform all year. It looks like he's there now.
Giancarlo Stanton is starting to hit for the New York Yankees and it continued Tuesday night against Seattle.
After picking up four hits in the Yankees 4-2 win over the Nationals Monday night, Stanton delivered a big home run against the Mariners Tuesday.
The Yankees were already down 1-0 after Domingo German escaped a first and third nobody out jam allowing just one run. Stanton took a first-pitch curveball from M's pitcher Marco Gonzales and hit into Monument Park in center field.
How did Giancarlo hit that pitch? #Yankees pic.twitter.com/S6BD2g8FkW

— Elite Sports NY (@EliteSportsNY) June 19, 2018
The home run was Stanton's 17th homer of the season, second behind Aaron Judge's 18.
It's not surprising that the home run came against a left-handed pitcher. Stanton has been absolutely crushing left-handers all season long, while struggling vs. right-handers. Entering tonight's game, Stanton has hit a ridiculous .348 with eight home runs. Compare this to his numbers against right-handers, he's hitting just .218. A crazy dropoff.
The Yankees have been waiting all year for Stanton to start producing like he has been the last couple of games. You can only wonder if he has gotten there. If he has, this lineup will only be so much more improved.
Without a doubt, there is pressure when a big name like Stanton comes to New York. The adjustment isn't an easy one. Stanton was also switching leagues, also a major adjustment and now that we are in the middle of June, that adjustment should be complete.
Yankee fans have been worried about Stanton all year, and now they can start to stop. But the amazing part about being in New York, if Stanton strikes out with the bases loaded and the Yanks down one, he'll be booed.
The Yankees and Mariners are tied at one in the fifth inning.
Follow Dominick on TWITTER