Interesting stuff on Monday as Washington Nationals stud Bryce Harper goes with the clean-shaven look just in time for the New York Yankees.
Oh that tricky Bryce Harper. There's simply no question that the biggest prize during the offseason of 2018 (perhaps greatest free agent prize of all-time) is playing games on Monday.
The usually bearded one shows up at National Park with a clean-shaven look just in time for the 1.5 game-night with the New York Yankees. Of all days and all teams, the man who's always full of facial hair decides to shave at the very same moment the Yankees come to town, the very same team the Nats only play once a season?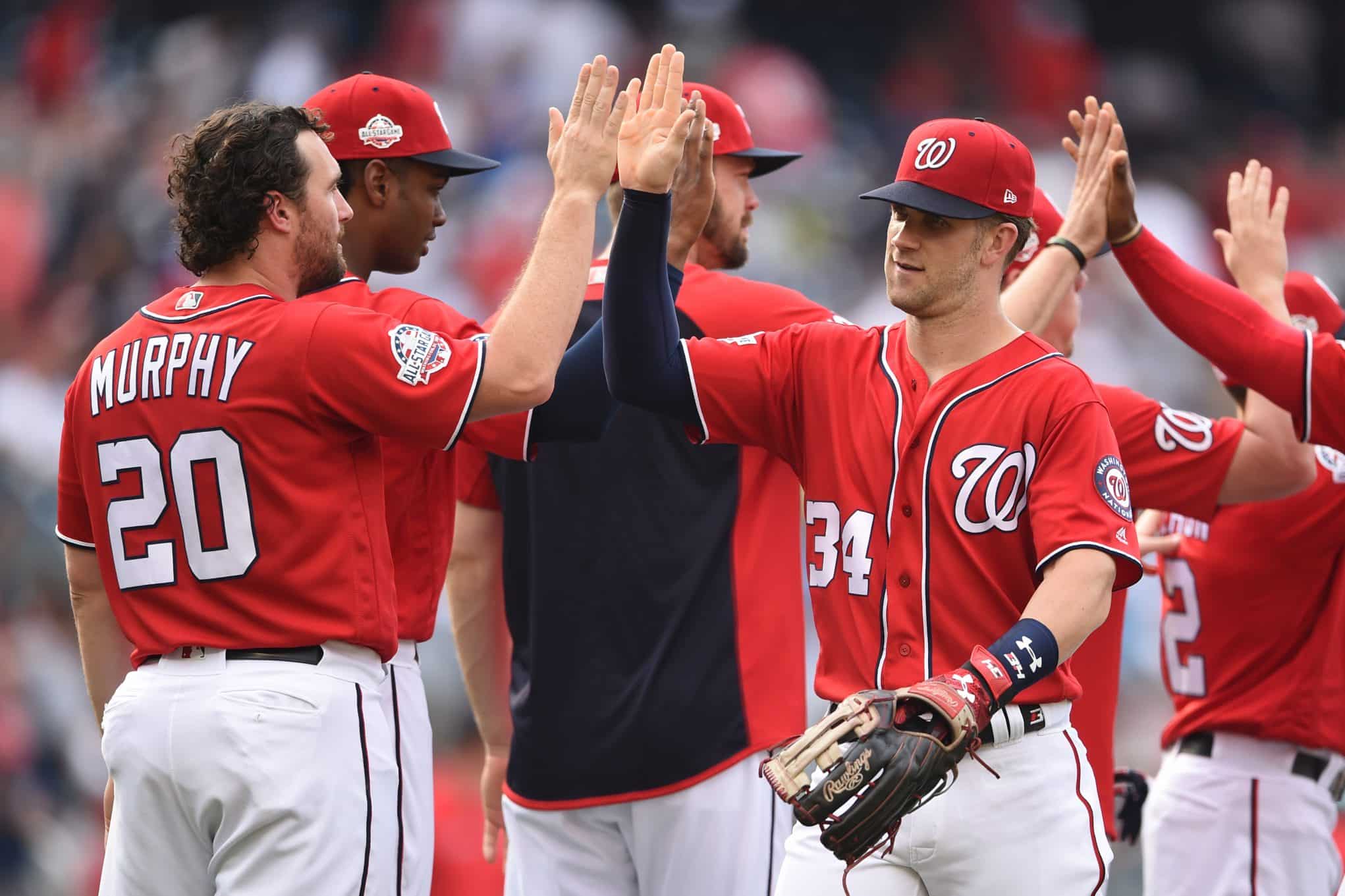 Naturally, minds are running wild right now. Is this a part of Bryce Harper auditioning for the possibility of coming to the Bronx in free agency?
Perhaps the most entertaining part of all this is that Yankees fans can just picture Brian Cashman sitting back and laughing. His mind control worked. The years of suggestion have finally got into Harper's head and he shaved off the beard thinking it was his idea.
Now let's just sit back and imagine how the Yankees lineup would be should Harper come over. That would be Aaron Judge, Giancarlo Stanton and Bryce Harper in the outfield. Absolutely terrifying. Absolutely ridiculous.
What other reasons would there be for Harper to shave just as the Yankees come into town? Could it be a sign of rebellion, showing that he is his own person? Maybe with the balmy temperatures in the capital he was simply tired of it.
No, we all know the truth. The Evil Empire has taken hold of Bryce Harper and now they won't give up on it.
You have passed the Yankees' test with flying colors, Mr. Harper. Time to give him the pinstripes.