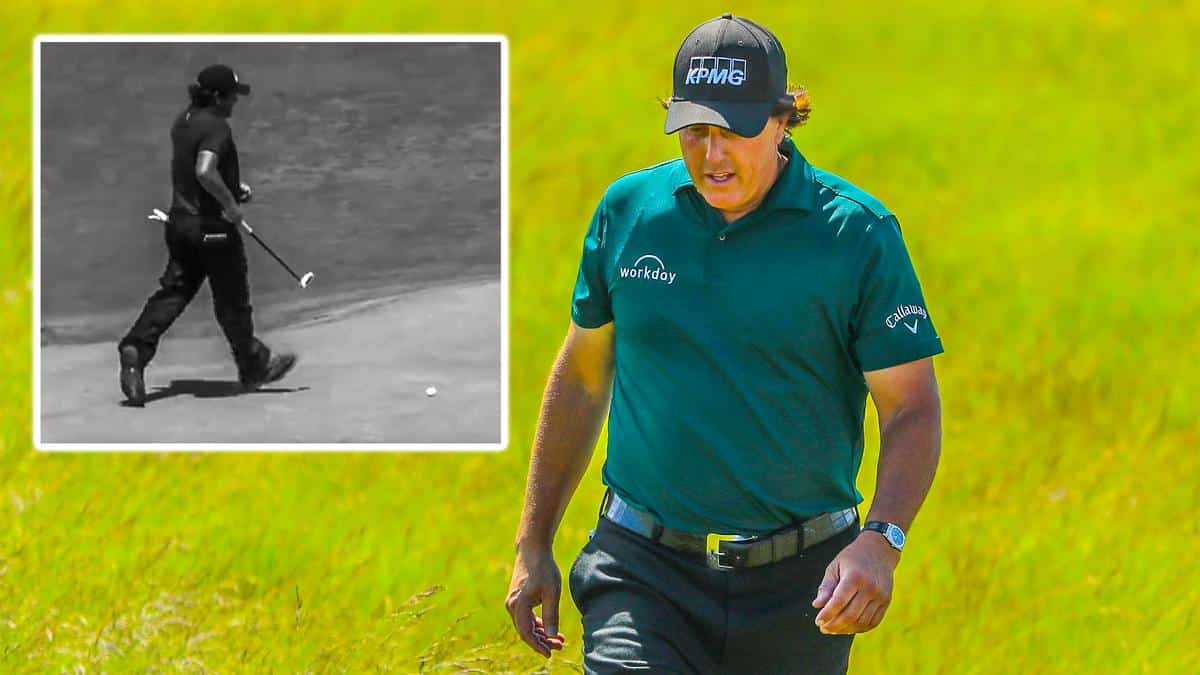 Phil Mickelson completely loses his composure on Hole 10 at Shinnecock during the U.S. Open and he proves we're not so different.
Wow. I've never seen that before.

Phil Mickelson ran after his putt before it stopped, which is a two stroke penalty.

Really, really odd #USOpen pic.twitter.com/Hu08036qjo

— Cam Rogers (@MrRogers99) June 16, 2018
Stars—they're just like us! Phil Mickelson didn't have his best day at the U.S. Open on Saturday. He posted a score of 81 and is currently tied for 64th at 17 over par. Woof.
That move Mickelson used was a go-to move of mine any time I went mini golfing as a kid. I would get pissed because my older brother was beating me and frustration set in. It happens to a lot of 10-year-olds and today it happened to Phil.
All jokes aside, this is really riling up some people. Mickelson has people up in arms because he decided to hit the ball and take the two-stroke penalty rather than have his ball roll off the green entirely. Ian O'Connor of ESPN and Rick Reilly of The Athletic both wrote columns calling for Mickelson to apologize and withdraw.
O'Connor and Reilly are probably really fun guys to play with. I'm sure they just like to kick back with the guys and enjoy a nice relaxing day at the course. Until you ground your club in the bunker. Sorry man, rules are rules.
While Phil decides whether or not to withdraw, the guys at the top of the leaderboard will battle it out. Brooks Koepka, Daniel Berger, Tony Finau, and Dustin Johnson. They are all tied at three over par. That is proof of how difficult Shinnecock has been on the golfers.
Dustin Johnson has led for much of the tournament, but he really struggled on Saturday by posting a 77.
Sunday should bring intrigue and more likely than not, it will bring a lot of bad scores.