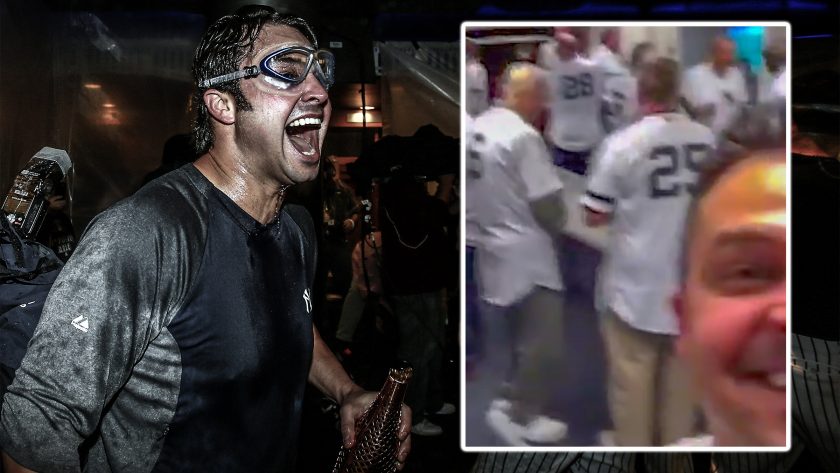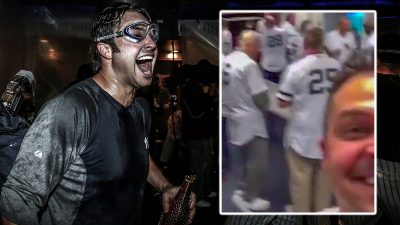 Most New York Yankees fans will say Nick Swisher's time in New York was full energy. Well, that hasn't changed one bit.
Nick Swisher isn't your classic New York Yankee Old Timer.
He retired on Feb. 17, 2017, and now is suiting up with all of the familiar faces that Old Timers' Day has to over. Oh, and he is beyond excited.
.@NickSwisher is with some @Yankees' legends & getting ready for Old Timers' Day. pic.twitter.com/SfYWSEjQqX

— FOX Sports: MLB (@MLBONFOX) June 16, 2018
Swisher, now an analyst for Fox Sports, is documenting his time in New York and this time he gives us a behind the scenes look. You can see in the background some of the other participants in this Old Timers' Day chatting with one another. One thing is evident from the video above, "Swish" still has the energy we all knew and love.
Something that has been talked about at length is how Swisher wasn't the normal Yankee acquisition. He's always been a loud, fun, energetic player who showed it when he played. Just look at what his response to his roll call from the bleacher creatures used to be.
I'm hoping we will get one of these from @NickSwisher tomorrow. pic.twitter.com/FkOoBjgLKk

— Justin Diamond (@justinddiamond) June 16, 2018
But it worked for the first baseman/outfielder. The fun, cool, relaxed "Swish" helped lead the Yankees to their 27th championship back in 2009. That year he hit 29 home runs and drive in 97 RBI. He would go on to play three more seasons in the Bronx until being traded to the Cleveland Indians in 2013.
Swisher playing in the same game with Paul O'Neill would really make for great television. Hopefully, the YES Network has the two of them mic'd up so we can get some more behind the scenes looks.
If you don't follow him on Instagram, your really missing out on some quality stories. As this weekend continues, give him a follow and you'll see just that. Not only does he document his time in the Bronx, but he shows behind the scenes footage over at Fox Sports.
Swish is back in the Bronx and it's a party. Like it always was.
Follow Dominick on TWITTER