It's officially time for MLB to ditch the silly designated hitter rule in the National League and get with the times. 
Let's get things straight. The American League has the designated hitter. The National League does not. Two separate leagues in one major sport play by completely different rules.
That age-old tradition has certainly made both leagues interesting, to say the least. With some pitchers using their opportunities to make a difference at the plate, the majority of pitchers actually don't do anything. In the American League, they don't even get a chance to try their hand out at the plate.
Instead, they spend time doing their main job: pitching.
This argument has been raging on since the National League declined the option in a vote all the way back in 1980. You'll hear both sides of the argument but, truthfully, the fact of the matter is that not having a designated hitter is bad for baseball.
Let's talk about pitchers. Yes, they are athletes. No, they are not all built to motor around the bases and take hacks at the plate every five days. Some pitchers may be able to do both, like Shohei Ohtani and Madison Bumgarner, but the majority of pitchers don't bring anything to the plate because they focus on pitching.
Let's take Masahiro Tanaka as a prime example. The New York Yankees starter found himself in a less-than-desirable situation on Friday night when he ended up making it to first on a fielding error. After a Gleyber Torres single and a Brett Gardner walk, Tanaka was in scoring position for RBI machine Aaron Judge.
Judge launched a fly ball to right and Tanaka actually tagged. He scored, but it was insanely ugly to watch. Nobody felt pity for Tanaka. Instead, fans watched in horror, shouting prayers to the gods that Tanaka would not get injured on the basepaths.
And guess what? He did. Tanaka was placed on the 10-day disabled list due to mild strains of both hamstrings.
The commentary surrounding it is that Tanaka should be able to run the bases without getting hurt because he is an athlete. Yes, he's an athlete but he's a pitcher who uses different muscles and different movements to be successful. He doesn't work day in and day out on running the bases, changing direction or straight sprinting 90 or more feet on one hit.
In order to be a successful pitcher in baseball, the key is to practice just that: pitching. That means focusing on throwing bullpen sessions, simulated games and exercises that strengthen the muscles they need to continuously throw strikes for six or seven innings.
Tanaka is not the first pitcher that has gotten injured due to abiding by this ridiculous rule. Earlier this season Jacob deGrom, a regular presence at the plate during his starts, hyperextended his right elbow on a swing. How about Adam Wainwright, who popped his Achilles' tendon during his 2015 season? Or Randy Johnson, who tore his rotator cuff and ended his career on a low note? And lest we not forget Chien-Ming Wang, who partially tore a tendon in his foot from motoring around the bases in Houston in 2008.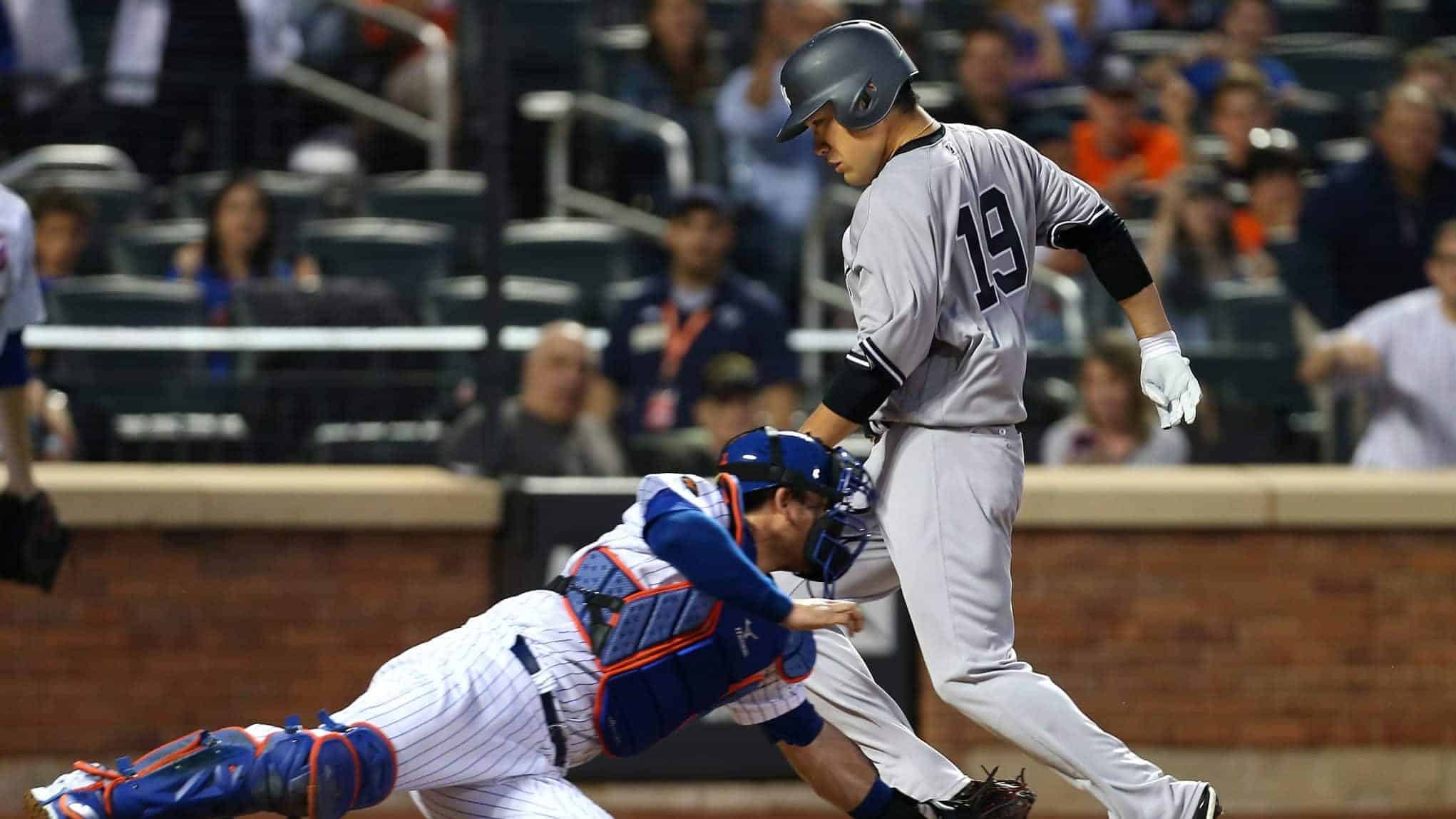 The evidence is incredibly compelling. Pitchers are supposed to pitch, not hit. If they want to hit, sure thing! Ask the majority of pitchers and they will tell you their focus should be on the mound, not with a bat in their hand in the batter's box.
Perhaps another argument is not just for the pitchers but for the game of baseball. Do fans truly want to come and watch a team consisting of eight hitters and an automatic out? Or would they rather attend a game that features nine professional hitters who can all knock the ball out of the park with a sweet swing?
National League pitchers are batting .118 on the season. Pitchers from both leagues are batting a combined .097 this season with no home runs and 56 strikeouts. On the contrary, the designated hitter position in baseball is batting a combined .237 with 163 home runs, the most of any position so far this season.
Yeah, tell me again which one you'd rather watch. Because I think it's far more entertaining to watch the DH club one than watch a pitcher strike out with the bat still on his shoulder.
How is it fair?
These two leagues are in the same spot but play by two different set of rules. The National League hunts for pitchers who can hit while the American League has the luxury of finding solid pitchers while also having a designated spot in the lineup for players who can slug and get a break from playing the field on certain nights.
Things must change. The idea of having two sets of rules is just ridiculous and it is being proven even more as interleague play occurs throughout the year.