With the 2018 season moving along, the time has come for the Subway series. The New York Yankees head cross town to face the New York Mets.
As a New Yorker, you have to love this time of the year. Baseball season is in full swing, summer is around the corner and New York's crosstown rivals get to bump heads. The 2018 Subway Series is upon us as the New York Yankees hop aboard the Seven Train and head down to Queens against the New York Mets.
For the 21st time, both teams will face-off and this year–it's not only a four-game series. This weekend, the Yankees come to Citi Field for a three-game series and in a month or so, the Mets head up to the Bronx.
Last time around, the Yankees brought out the brooms for a clean sweep. Winning four straight games, the last time that happened was back in 2003. Coming in 2018, the Yankees are the heavy favorites again. They currently have the best record in baseball with a record of 40-18 although they are only a half-game up on the Boston Red Sox in the AL East.
On the other hand, the Mets are in a little bit of a different situation. The Queens kids are currently sitting in fourth place of the NL East with a record of 27-32. Plagued with injuries and an inconsistent lineup, the Mets aren't seeing the same success as the Yankees. Being swept by the one of the league's worst, the Baltimore Orioles, the Mets will be looking to turn things around.
A Real Pitching Battle
One exciting aspect of this year's Subway Series is the pitching battle coming up this weekend. Despite the Mets' record this season, their pitching staff has been doing all it can and has been putting up some stellar numbers. Starting from Friday until Sunday, there's a good chance there will be a real pitching duel every game.
Friday: Masahiro Tanaka (7-2, 4.79) vs. Jacob deGrom (4-0, 1.49)
Despite his winning record, Tanaka's performance has been inconsistent, to say the least. One outing he can pitch lights out and the next he'll give up a handful of runs and leave the bullpen to finish the job. In his last start against the Baltimore Orioles, he struck out seven batters in five innings, but also gave up four runs along with three homers and eight hits. Tanaka has been struggling with 4.79 ERA, but with the Mets' offense, that number should go down a bit.
As for deGrom, the man has been lights out. He's only surrendered three earned runs in his last eight outings and went a solid seven innings in his last four. Only allowing three home runs and striking out 98 batters this season, this is the guy the Mets want to start off a series against a red-hot Bronx Bomber squad.
Saturday: Domingo German (0-4, 5.44) vs. Steven Matz (2-4, 3.42)
For the second match-up, Yankees' rookie German will be looking for his first career win. Coming in for Jordan Montgomery, who underwent Tommy John Surgery on Thursday, German seemed to be a great fit into this rotation. Ever since he's been starting, German has been struggling as he's given up 21 runs in his last four appearances.
Matz is coming off a couple of more than decent outings, allowing only two runs in his last three starts. The way this Yankee lineup is looking, Matz will probably be the one to get rattled the most.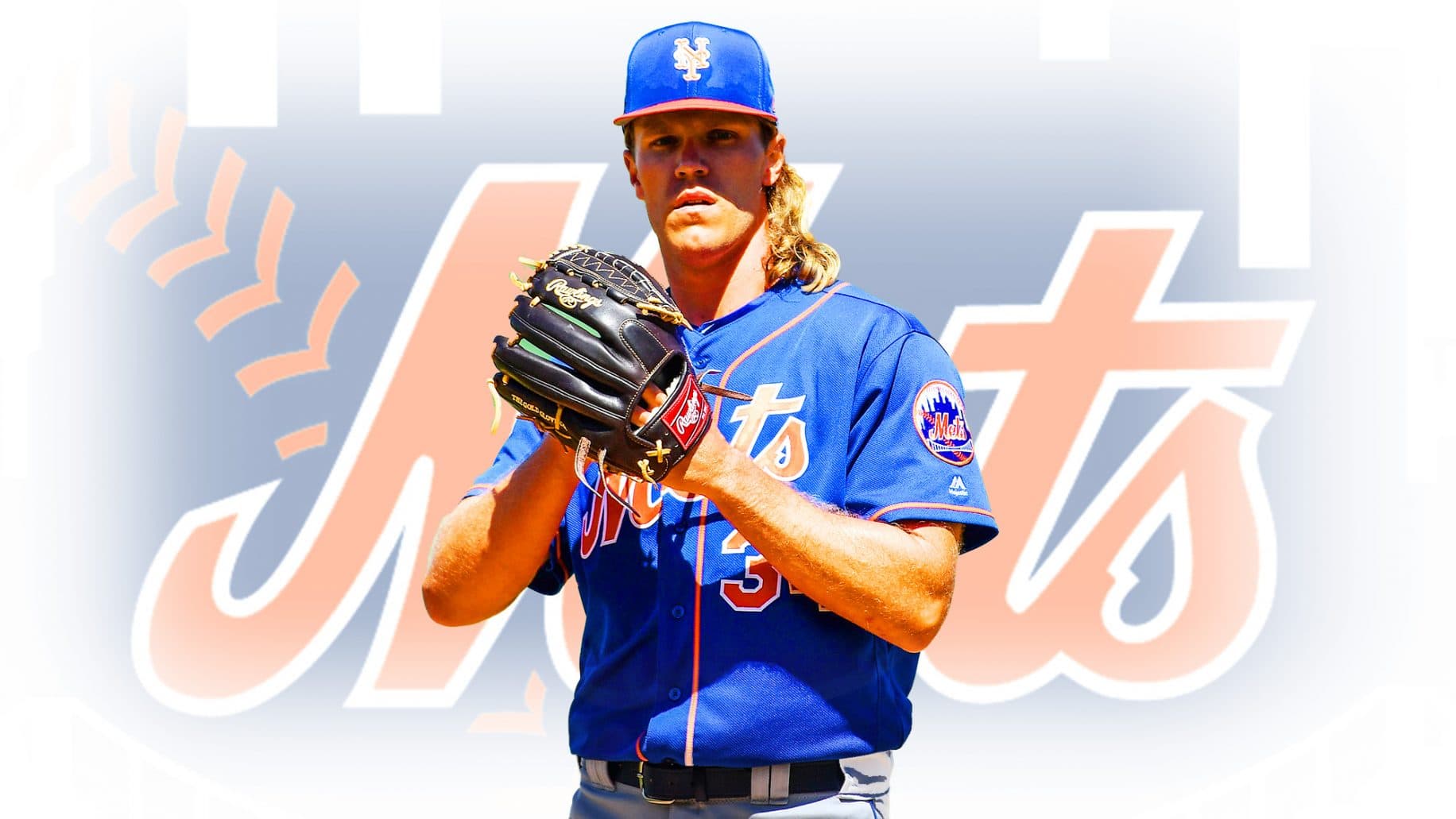 Sunday: Luis Severino (9-1, 2.20) vs. Noah Syndergaard (4-1, 3.06)
For Sunday's match-up, they save the best for last as this will most definitely be an interesting one. Yankees' ace and Cy Young candidate Severino will take the mound and he'll have his chance to shine during this rivalry.
After suffering a strained ligament in his right index finger, Syndergaard is scheduled to come off the DL for Sunday night. Thor got a tune-up on Tuesday after throwing a simulated game.
The Struggles
Each team has its weaknesses coming into this series, but nothing is bigger than the Mets and their offense. After being recently swept by the Orioles, the Mets have seen little to no run production. They've only scored twice in their last four games.
In general, the Mets' bats have been asleep all season. Sure, they've been hit with injuries, especially with Yeonis Cespedes out, but it shouldn't be this bad. As a team, they're batting .233 and Asdrubal Cabrera is leading the team with a mere 10 home runs.
The Mets made the Orioles pitching staff look like a first-place caliber rotation. What are they going to make the Yankee rotation look like? If they want anything from this series, those bats have got to wake up or the Bronx Bombers will have a field day.
On the other hand, the Yankees are having one of the best starts in franchise history. They're sitting 22 games over .500 and in first place by a half game. Also, Aaron Judge has been leading the bomb squad as he leads the team in homers with 17, runs batted in with 43, hits with 60 and an outstanding on-base percentage of .401.
The only struggles you say the Yankees might have is their top offseason acquisition, Giancarlo Stanton. The slugging outfielder had a slow start to the season, but he's been heating up of late. Not to mention, he knows Citi Field well enough from his Marlins days.
Top Five Series Studs
5. Noah Syndergaard– Thor will definitely be a player to look out for, but you'll have to wait until Sunday. Callaway believes Syndergaard is fully capable of handling a line-up of this stature despite coming off the DL. His performance will be interesting to see.
4. Todd Frazier– He's been around the league long enough for baseball fans to know his name, but his year in pinstripes last year really stood out. Frazier took his thumbs down to Queens in the offseason and was hoping to provide the same spark. It's going to be fun to see how he plays against his former team.
3. Gleyber Torres– I really like this kid and what he brings to this Yankees organization. He finally gets a taste of the New York rivalry. Since coming up, Torres is putting up Rookie of the Year numbers with 10 home runs and 28 runs batted in. Having another young face that could make a difference makes this series even more exciting.
2. Domingo German– The guy with a 0-4 record shouldn't be a guy to watch, but German's in a position where the Yankees know what he's all about. Facing a really struggling offense, German has a chance to get into the swing of things. His match-up on Saturday can either show Aaron Boone that he's breaking out of a slight slump or he's got a serious problem.
1. Giancarlo Stanton/Aaron Judge– I hate to see ties in anything, but when it comes to this–these two guys will be looked at together. Everyone's going to be eager to see how these two play, especially against a deflated Mets team. Judge made his statement last year and he can continue that in this rivalry.
For Stanton, Mets fan remember him well enough from the Marlins and he's no stranger to the dynamics of Citi Field. This time around, he's in a different uniform and not just any uniform, he's a crosstown rival. It'll be interesting to see how he fairs in his first Subway Series as a Yankee.