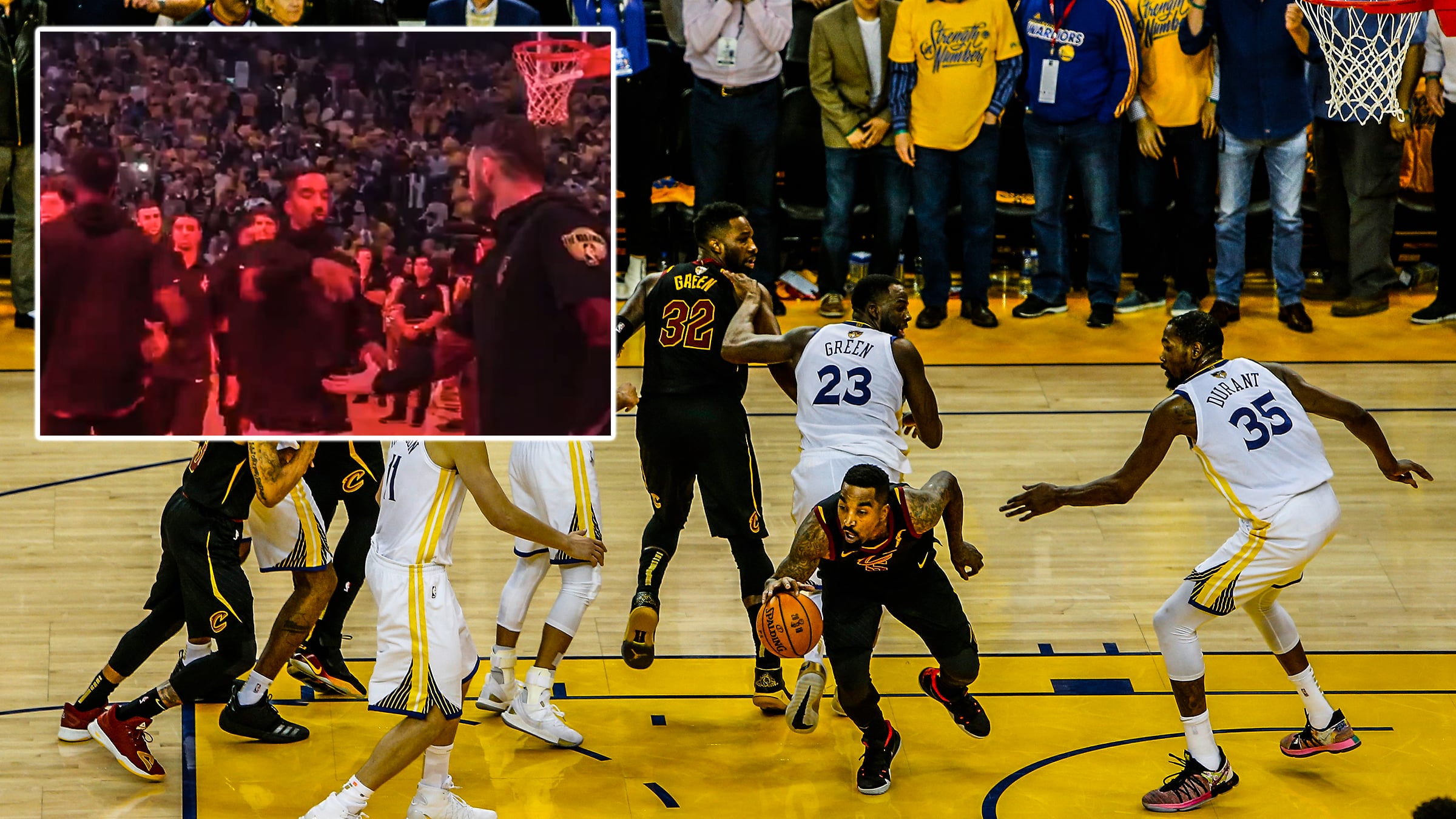 Cleveland Cavaliers shooting guard J.R. Smith receives a wicked standing ovation from the Golden State home crowd prior to Game 2 tip-off.
The people of Oakland love them some J.R. Smith.
Check out the standing ovation the Golden State crowd poured down from above once the Cleveland Cavaliers shooting guard and former New York Knicks employee was announced as part of the road-team starting lineup:
#NBAFinals GAME 2 STARTERS:@George_Hill3@TheRealJRSmith@KingJames@kevinlove@RealTristan13
IT'S GO TIME! || #WhateverItTakes pic.twitter.com/48PlL3rk9h

— Cleveland Cavaliers (@cavs) June 4, 2018
We all understand why Oakland's crowned J.R. Smith as the people's champion. His Game 1 epic gaffe off a fortunate offensive rebound that featured a lazy Kevin Durant box-out allowed the Warriors a free pass to overtime in which they took full advantage of.
Despite Smith not admitting the truth (he thought the Cavs were ahead by a point), he remained steadfast during postgame media opportunities that he knew the game was tied.
Either way, it'll go down in NBA Finals history as one of the greatest screwups of all-time. Derek Harper's, while a rough one during the 1980s with the Dallas Mavericks, came during the second round of the playoffs, not the NBA Finals.
Smith's new headline is the equivalent of Chris Webber's timeout call in the early 1990s. It measures up to Jim Marshall recovering a fumble and running the wrong way. It's simply that big.
Though Warriors fans hilariously roasted the veteran during the pregame, there's still a game to played—one in which J.R. Smith can make a meaningful impact. Game 2 is about to commence, a must-win for LeBron James and the Cavs if they have any designs of making this a series.