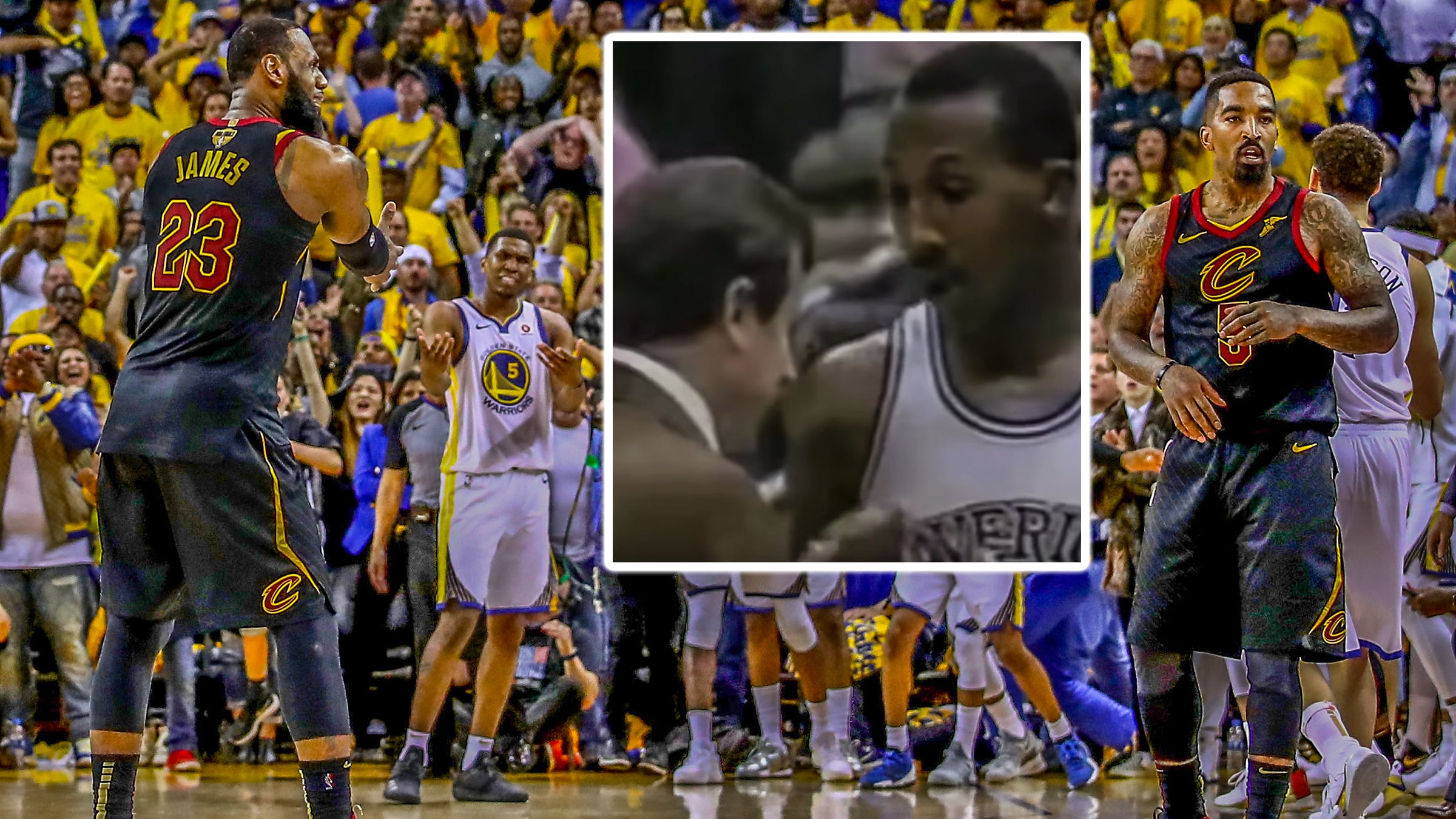 While many across twitter and other social media sites were mocking J.R. Smith for his historic blunder in Game 1 of the 2018 NBA Finals, it was a reminder of how history tends to repeat itself and how it can be redeemed (Derek Harper).
When the 2018 NBA Finals began, I doubt Derek Harper had any idea he'd suddenly become a topic of strange conversation. Sure enough, J.R. Smith of the Cleveland Cavaliers provided NBA fans a reason to remember D-Harper.
With the game tied at 107, Smith grabbed a rebound off a free-throw miss by teammate George Hill. Instead of looking to score, Smith dribbled the ball beyond the three-point line as the final 4.7 seconds ticked off.
LeBron James watched in half shock, half meltdown while the Smith-dribbling action was taking place.
Although the last 24 hours has triggered memories of NBA past, at the time Smith made his error very few remembered a similar blunder during the Dallas Mavericks-Los Angeles Lakers 1984 Western Conference Semifinals.
Derek Harper was known for many great moments in his NBA career which started with his rookie season in 1983-84. One of those moments occurred during Game 4 of their series with the defending Western Conference Champions.
Trailing by as many as 11 points in the final quarter, Harper helped lead the Mavericks back, scoring 14 points and playing one of the best games in his rookie season. Harper had only scored 14 points four times in playing all 82 regular season and eight previous playoff games.
However, despite his newfound fame and success, Harper would quickly go from potential hero to goat. With the game tied at 108, Harper thought the Mavericks were ahead and instead of setting up a potential game-winning play to tie the series, he dribbled out the final seven seconds near half court.
Much like the reaction that LeBron James had from Smith's mistake, Mavericks teammate Rolando Blackman had a similar reaction.
http://https://www.youtube.com/watch?v=ezLE6U2r9Ro
Harper's gaffe led to the Lakers winning the game in overtime and eliminating the Mavericks in Game 5 to win the series 4-1. Who knows what could have happened if Harper had not made his mistake.
Harper acknowledged his mistake and said he would make up for it over his career. While his career was one that clearly shows that (he finished his 17-year career with over 16,000 points, 6,500 assists and 1,957 steals), he did actually redeem himself in a comparable situation against the same opponent in another playoff series.
In Game 3 of the 1986 Western Conference Semifinals against the Lakers, Harper seized the day.
With the game tied a 107 and time running out, Mark Aquirre's driving miss caused chaos as both teams scattered to retrieve the miss. Trying to save the ball from going out of bounds, Lakers forward James Worthy threw the ball away from the basket and into the hands of Harper. Harper then buried a game-winning three-pointer with three seconds left to beat the Lakers 110-108.
While the Mavericks eventually lost the series in six games, Harper had proven that late game gaffes, even in NBA playoff games, can be overcome.