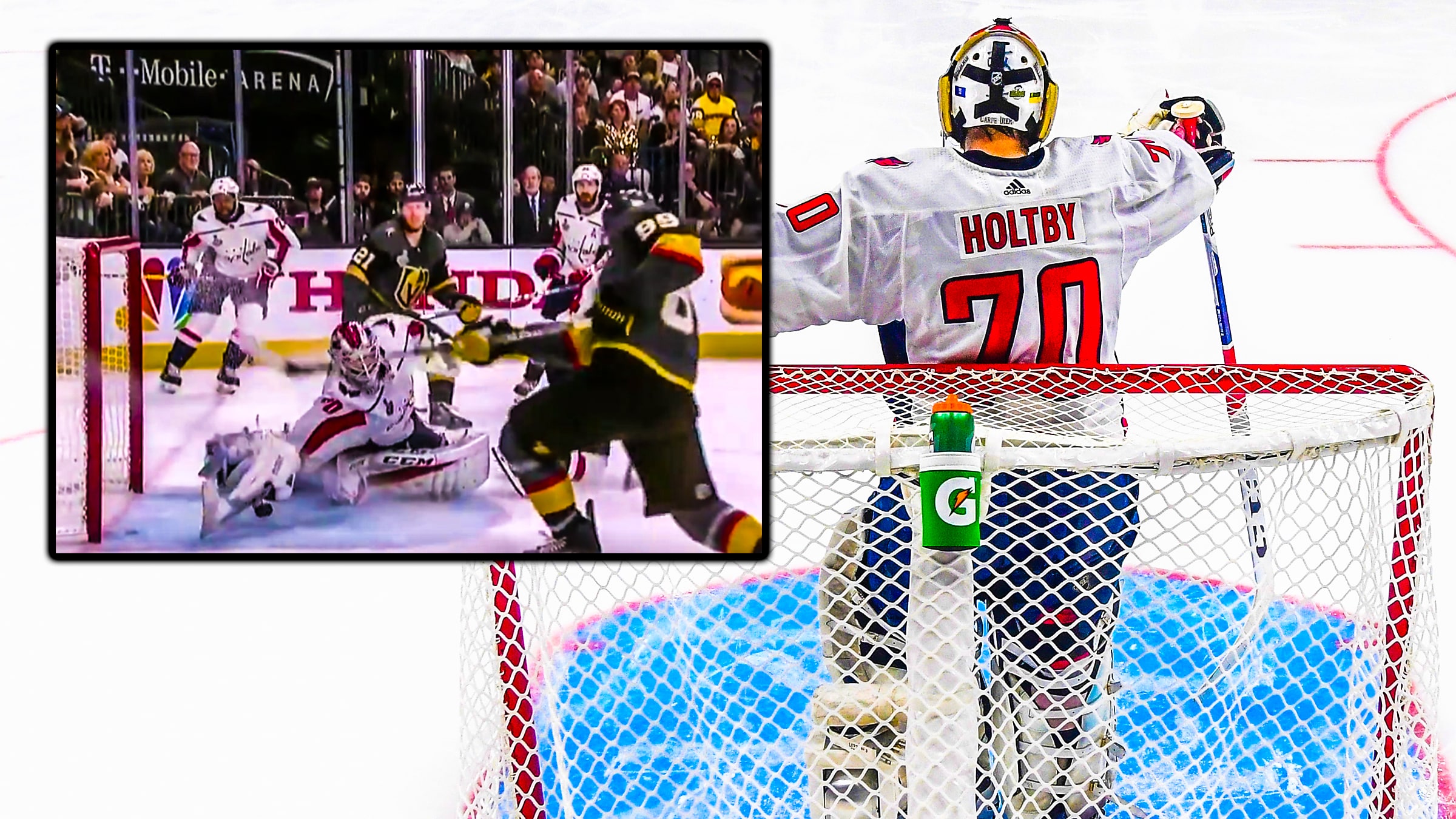 The Stanley Cup Final is where you make a name for yourself, Washington Capitals' goalie Braden Holtby did just that. 
With the Washington Capitals up 3-2 in the closing minutes of regulation, Braden Holtby made the save of the Stanley Cup Final.
Holy Braden Holtby. #StanleyCup pic.twitter.com/Y8LdffxRBE

— Elite Sports NY (@EliteSportsNY) May 31, 2018
As the Vegas Golden Knights were surging, Alex Tuch found himself with a wide open net and a chance to tie Game 2 at three. Instead, Holtby dove with his stick and got a piece of the shot keeping Washington in the lead. 
Watch again as Holtby got over from the left post to the right post to his left post. Just pure brilliance from him in goal.
Tuch looks to have not gotten much on the shot, but still had plenty of net to work with. Regardless, Holtby still made a heck of an effort on a save that might go down as the best save in Capitals history, considering the circumstances.
Coming into the postseason, there were questions whether or not Holtby would even be in between the pipes for the Caps. They went with backup Philipp Grubauer, but that didn't last long as Holtby would be thrown right back out there. Since then he's gone 13-7 allowing the Caps a chance to win every game he's played in.
The save would be the difference of the game as the Caps would hold on and tie the series at one game apiece. Vegas took Game 1 6-4, but was unable to carry over the magic from their season in this one.
Speaking of magic, does the Vegas magic run out after a save like this? Only time will tell as there are still at least three more games to be played in the series. Either way, one thing is certain, this type of hockey is nothing but good news for the NHL.
Follow Dominick on TWITTER