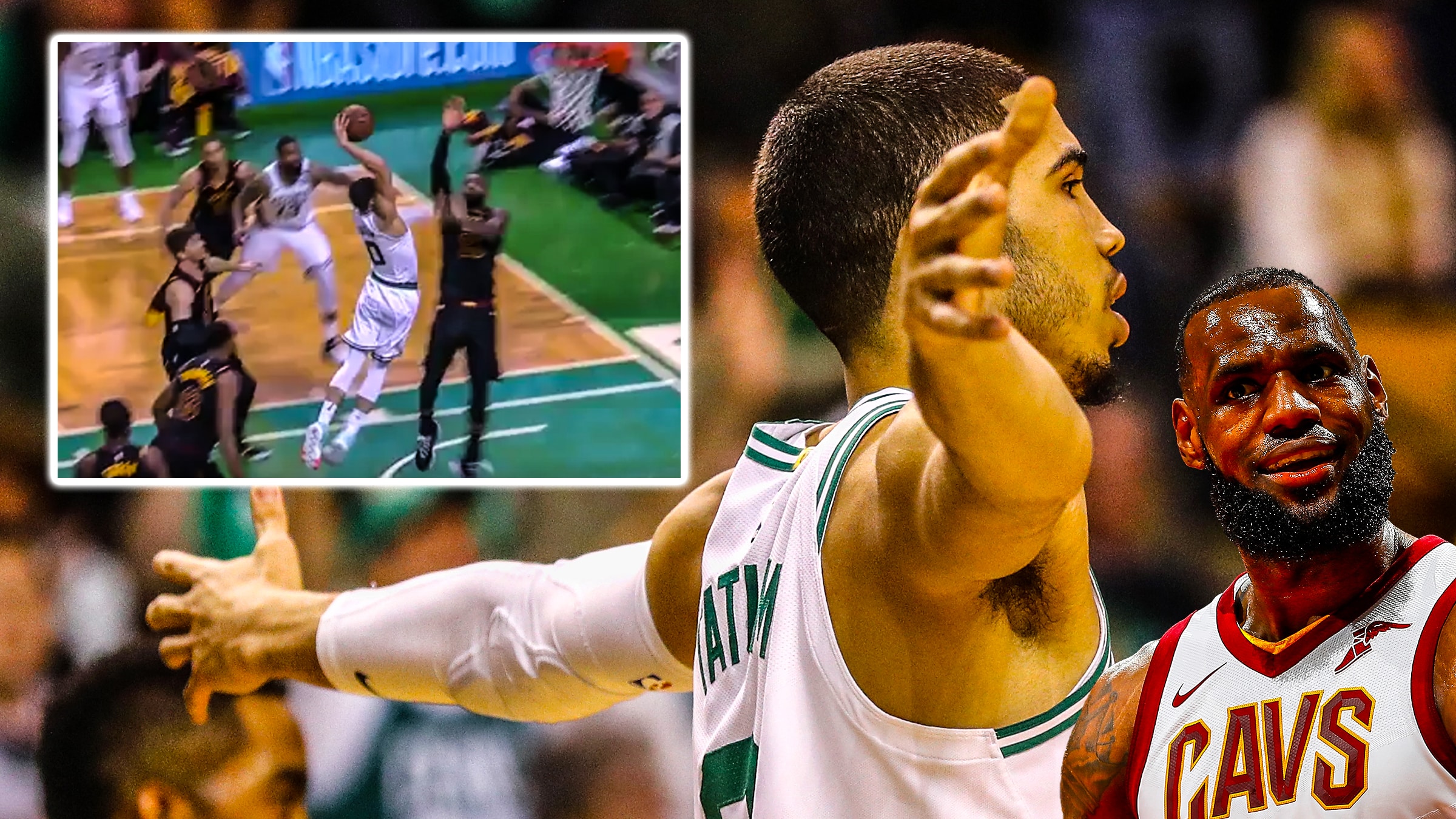 Oh my word, Boston Celtics guard Jayson Tatum just furiously dunked on and then taunted Cleveland Cavaliers legend LeBron James.
That's it, folks. Put the women and children to bed and go get some. Jayson Tatum just posterized LeBron James like he's never felt before.
During the hotly contested Game 7 of the Eastern Conference Finals, Tatum drove down the center of the lane with a rotating James coming to defense the drive. Tatum not only viciously took out The King, he decided a little taunt was in order.
? JAYSON. TATUM. TAKES. FLIGHT. ?#CUsRise #NBARooks pic.twitter.com/PbV6RfrxjI

— NBA (@NBA) May 28, 2018
That bump by Jayson Tatum after dunking on LeBron….????? pic.twitter.com/eplGAMn30z

— gifdsports (@gifdsports) May 28, 2018
Yeah, he did do that (the taunting bump on LeBron after the poster-making basketball play).
After a defensive stop, Tatum then hit a three-point shot to put the Boston Celtics up by a point late in the crucial seventh game.
Unfortunately for Tatum and the C's, that was it.
James took his medicine on that Tatum dunk and then dominated the rest of the way. He took advantage of a horrid Tatum on the defensive end of the floor and led his Cavs to a comfortable 87-79 victory.
Tatum takes home the play of the night but bows to LeBron in terms of what really matters. LeBron James is now on to his eighth-straight NBA Finals appearance.