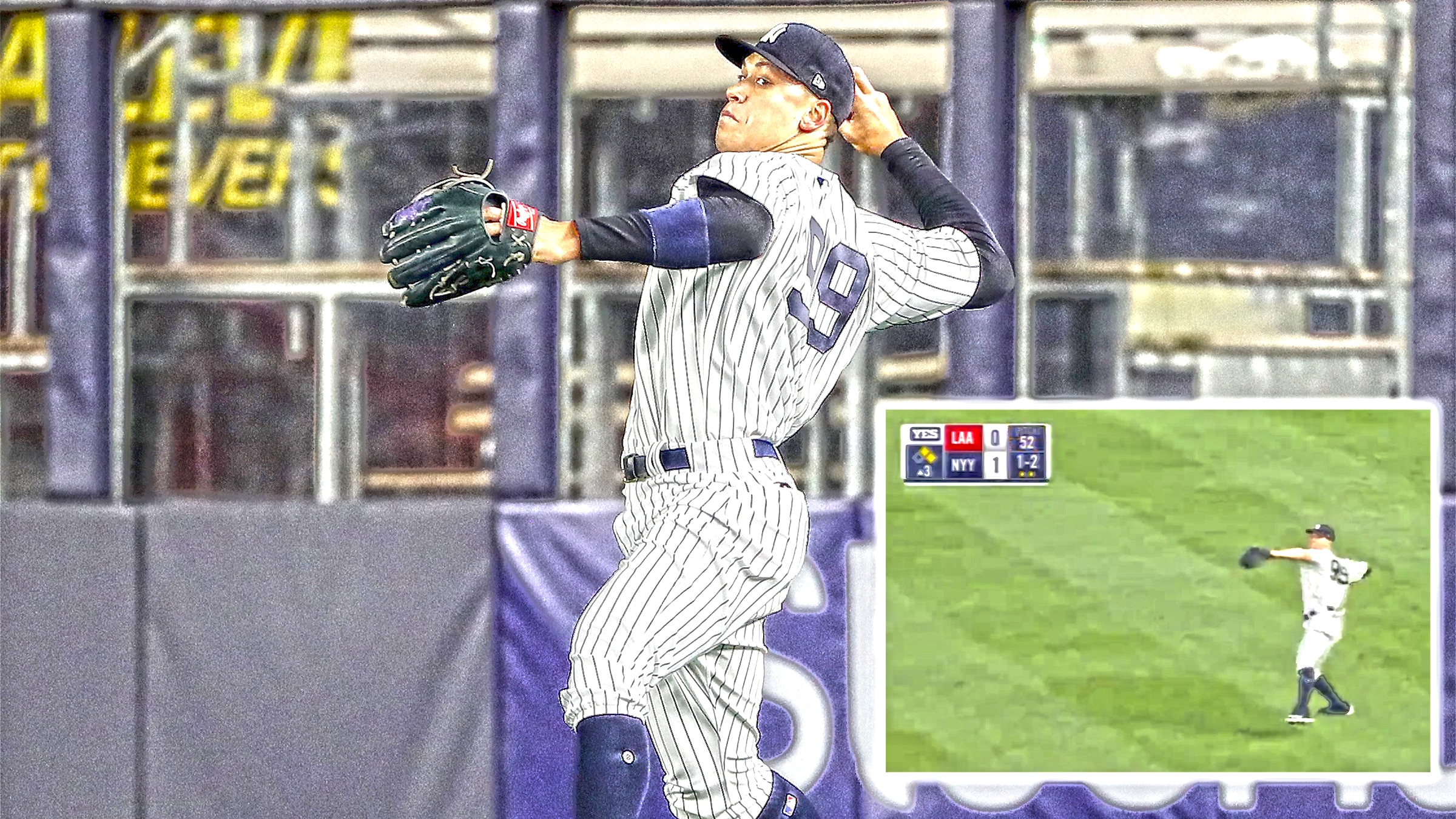 Aaron Judge is the whole package for the New York Yankees. In his spare time, he guns down runners trying to take the extra base.
Oh what a throw to gun down Calhoun at home. Aaron Judge folks. 1-0 #Yankees. pic.twitter.com/mivd5wmP2i

— Elite Sports NY (@EliteSportsNY) May 26, 2018
Why does anyone think they can run on Aaron Judge? The New York Yankees right fielder is more than a big bat. He's got a cannon for an arm. The throw clocked in at a cool 100.5 mph. Woah.
Aaron Judge ?
Arm strength to throw out Kole Calhoun at the plate: 100.5 mph

— David Adler (@_dadler) May 26, 2018
Kole Calhoun had to learn this the hard way as he tried to score on a single. Judge throws a frozen rope and for all of the flack Gary Sanchez catches for his defense—he made a great tag for the third out.
Calhoun is one of the best outfielders in the game and he is leading the league in outfield assists this year. This time, Calhoun was given a taste of his own medicine by Judge. It probably was the right move to send Calhoun home because it was going to take a perfect throw to get him out. Fortunately for the Yankees, Judge made the perfect throw.
The legend of Judge continues to grow. He really can do it all. He's obviously a great hitter, but he's also a good baserunner and a great fielder. I wouldn't be surprised if Judge had a mantle full of Gold Gloves when all is said and done. Plays like this are exactly why.
I know it's still early in this one, but this throw was able to preserve the Yankee lead and that can't be overlooked. Judge does something like this every single game. Whether it's a shot to the moon, a diving play, or an unbelievable outfield assist, he does something positive in every game. How long do the Yankees have this guy for? A long time? That sounds good to just about everyone in the Bronx.