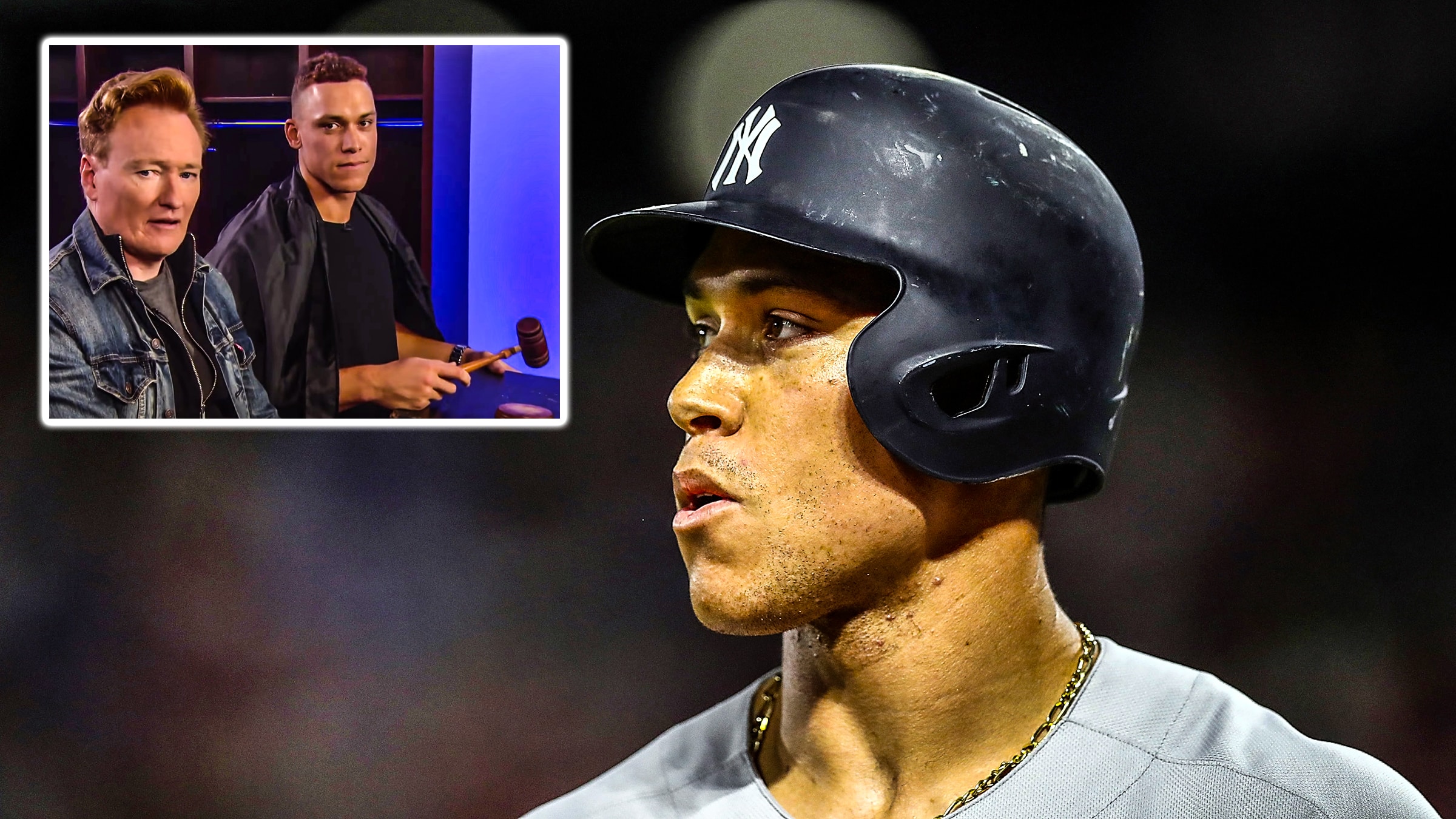 New York Yankees slugger Aaron Judge and Conan O'Brien flick the sticks on EA Sports MLB The Show 18 while holding court in an interesting fashion.
Aaron Judge is not an actor. He's not an entertainer. He's not a video-game player.
That didn't stop Conan O'Brien from getting him on late-night TV.
Earlier in the week, the New York Yankees slugger who mashed 52 home runs a year ago joined O'Brien on TBS for a funny segment in which anything went.
The two played EA Sports' MLB The Show 18—with Judge as the cover boy—while holding court in Judge Judy-like fashion.
Though Judge did render an official ruling, it wasn't as adamant as his homers or any actions from the batter's box usually are.
On Friday night, Judge and his Yankees will take on Mike Trout, Shohei Ohtani and the Los Angeles Angels at Yankee Stadium.