No team in professional sports, not even the awe-inspiring Vegas Golden Knights, will ever be universally liked. But to dispel their instant success as league-manipulated is lunacy.
On her latest album, Reputation, Taylor Swift went full prophetess when she declared "This Is Why We Can't Have Nice Things."
Today's society, fueled by the concepts of instant gratification and 15 minutes of fame, seemingly churns out a feel-good story on a daily basis, gentle reminders that maybe humanity isn't so bad after all. Social media platforms often serve as the catalyst for these instant launches, retweets and likes getting a good message or an inspiring tale out.
But, as we've discovered far too often, social media giveth and social media taketh away.
Once the subject's fame peaks, they lose it when the detectives of the internet emerge to immediately label these new celebrities unsavory, accusations fueled by unsavory posts of the past.
Take, for example, Ken Bone, who captured the hearts of America with his red sweater and disposable camera during the second U.S. presidential debate in 2016. Asking a question about energy policy, Bone became a breathing meme and affordable Halloween costume, invited on national talk shows and seeing his friend requests hit triple digits.
Reddit, however, was his downfall, his account peppered with questionable and NSFW posts, in which he labeled himself a "bad guy" who sought out Jennifer Lawrence's hacked nude photos, and referred to the shooting of unarmed African-American teenager Trayvon Martin as "justified."
This phenomenon has been labeled the "Milkshake Duck", a term coined by Australian cartoonist Ben Ward. Ward documented the lifespan of the Internet celebrity flawlessly in a June 2016 tweet, presenting the hypothetical case of a beloved feathered friend whose awful past instantly kills his fame.
The whole internet loves Milkshake Duck, a lovely duck that drinks milkshakes! *5 seconds later* We regret to inform you the duck is racist

— popular comedy account "the pixelated boat" (@pixelatedboat) June 12, 2016
The Vegas Golden Knights, the National Hockey League's youngest franchise by far, are seemingly headed toward a similar fate.
Born last October, the Golden Knights are headed to hockey's grandest stage, clinching the Western Conference title on Sunday afternoon with a 2-1 win over the Winnipeg Jets.
Reaching the Stanley Cup Finals, Vegas' success is more than the simple case of a team getting hot at the right time. The franchise won eight of the first nine games of its existence (including an emotional Vegas debut that occurred just nine days after the tragic Mandalay Bay shooting), topped a competitive Pacific Division by eight points, and outpaced all but four teams in terms of points.
In the playoffs, the Knights continued their success against experienced competition. The Los Angeles Kings, winners of two Stanley Cups over the past seven seasons, couldn't even muster a win in the first round. The Sharks, perennial contenders from San Jose, who have missed out on the playoffs just twice in the past two decades, pushed them to six before bowing out. Most recently, the Winnipeg Jets took Game 1 of the conference final, but never saw the lead again as Vegas took the final four, clinching the conference in Manitoba this weekend.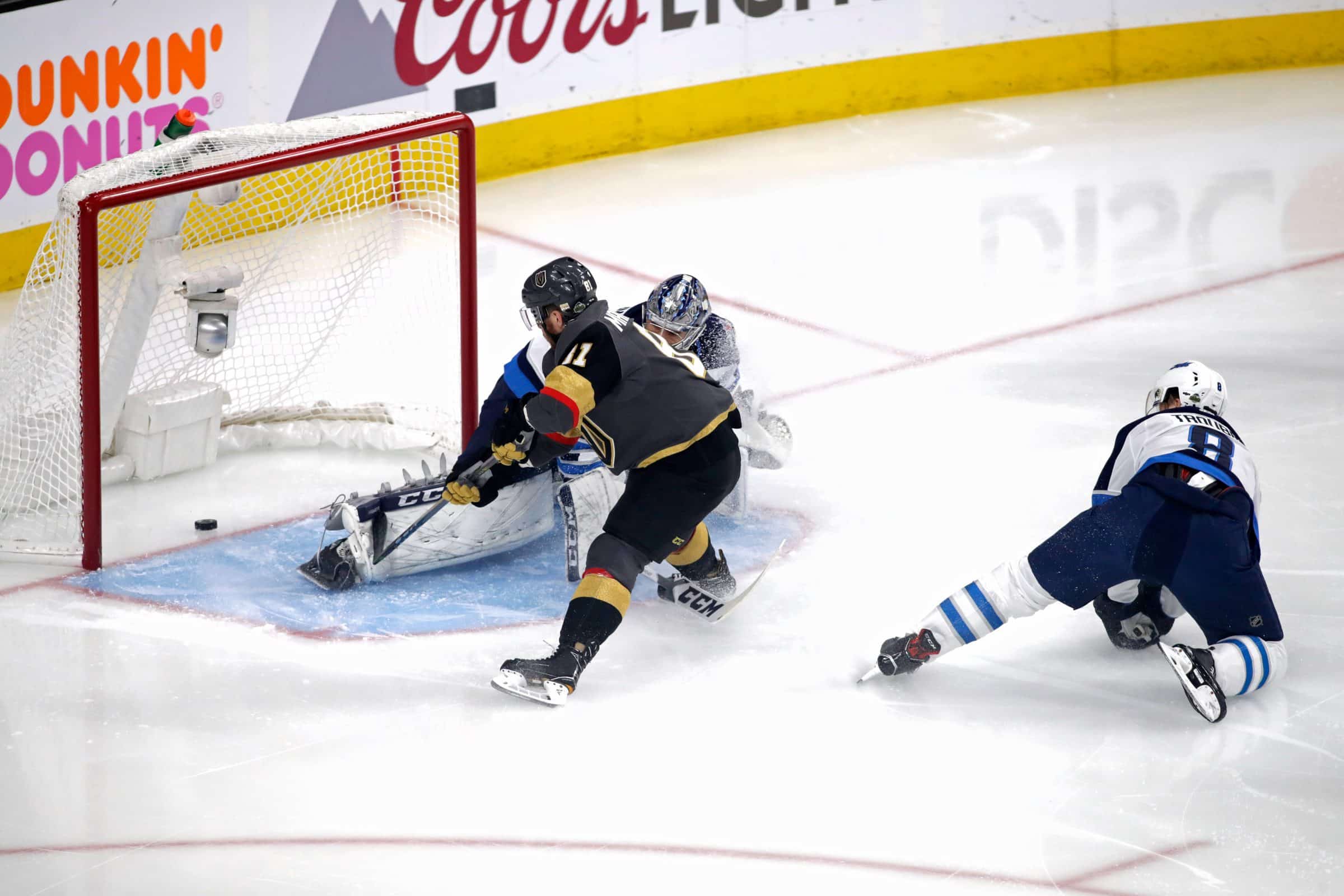 This expansion team doing the impossible, sending constant contenders home in a ruthless quest of epic proportions, should be cause for celebration. Instead, the hard-to-please hockey crowd has directed their vitriol to Vegas, trashing this historical run with claims of collusion and league trickery, and desperate attempts to tear the franchise down.
The most common criticism of the Golden Knights' success has been accusations that the NHL "rigged" June's expansion draft to provide them with talent from the get-go. Donnie Kwak of The Ringer declared "the league loaded them with more talent than any expansion team in any league ever", while Greg Wyshynski of ESPN hinted that the Knights were "like an indie musician who spins tales about living out of their car and eating PB&J sandwiches for dinner, and then one day you discover they're a trust-fund baby."
To be fair, Vegas' roster selection benefitted from the league limiting the number of players existing teams could protect. In rules established in March 2016, the other 30 teams were allowed to protect seven forwards, three defensemen, and one goalie (or one goalie and eight skaters regardless of position). It was a departure from the expansion rules from 2000, where 26 teams prevented the incoming Columbus Blue Jackets and Minnesota Wild from taking either one goaltender, five defensemen, and nine forwards, or two goaltenders, three defensemen, and seven forwards. Either way, the number of protected players had gone down, making some fans suspicious.
Even with the reduced protections, it's not like the Golden Knights were inheriting the 1980's Edmonton Oilers, forced to pick from a scrap heap of players whose original teams had given up on them. In three seasons with Columbus and Anaheim, William Karlsson was averaging six goals a season. David Perron hadn't cracked 50 points since 2014. Eric Haula never reached 35 points in four seasons with the Wild. In net was 33-year old Marc-Andre Fleury, who labeled a product of the Pittsburgh Penguins system, mocked as a playoff choker despite three Stanley Cup raises.
Vegas earned several other players via handshake deals and trades. The Florida Panthers were perhaps the most notorious example, giving the Knights Reilly Smith in exchange for a fourth-round pick and the promise to choose Jonathan Marchessault in the draft. Alex Tuch was also obtained in a trade with Columbus, in exchange for selection Karlsson and a third-rounder.
No one foresaw Vegas as a contender with their newly formed roster.
Deadspin's Barry Petchesky held nothing back in an article flat out titled "Wow The Golden Knights Are Going To Be Bad", remarking "this team isn't going to have more than a dozen regulation wins."
The Hockey News doubted Vegas' scoring in their season preview, remarking that the team could average "less than two goals a game".
Vegas also had to instantaneously deal with a brutal Pacific division, which not only featured the powerhouses in Los Angeles, Anaheim, and San Jose, but also potential rising youth factories in Edmonton and Calgary. Few had them escaping the Pacific cellar.
This island of misfit toys, however, abandoned by their original owners, created the most fun possible on the ice.
Karlsson broke loose for 43 goals, trailing only Alex Ovechkin and Patrik Laine. Marchessault has put up 18 points in the postseason, including a pair of game-winning goals. Brayden McNabb, exposed by the Kings on expansion day, scored the round-clinching goal at Staples Center, the lone tally in a 1-0 win.
Most importantly, Fleury has put up career-best playoff numbers, his saves being the most magical thing in Nevada on game nights.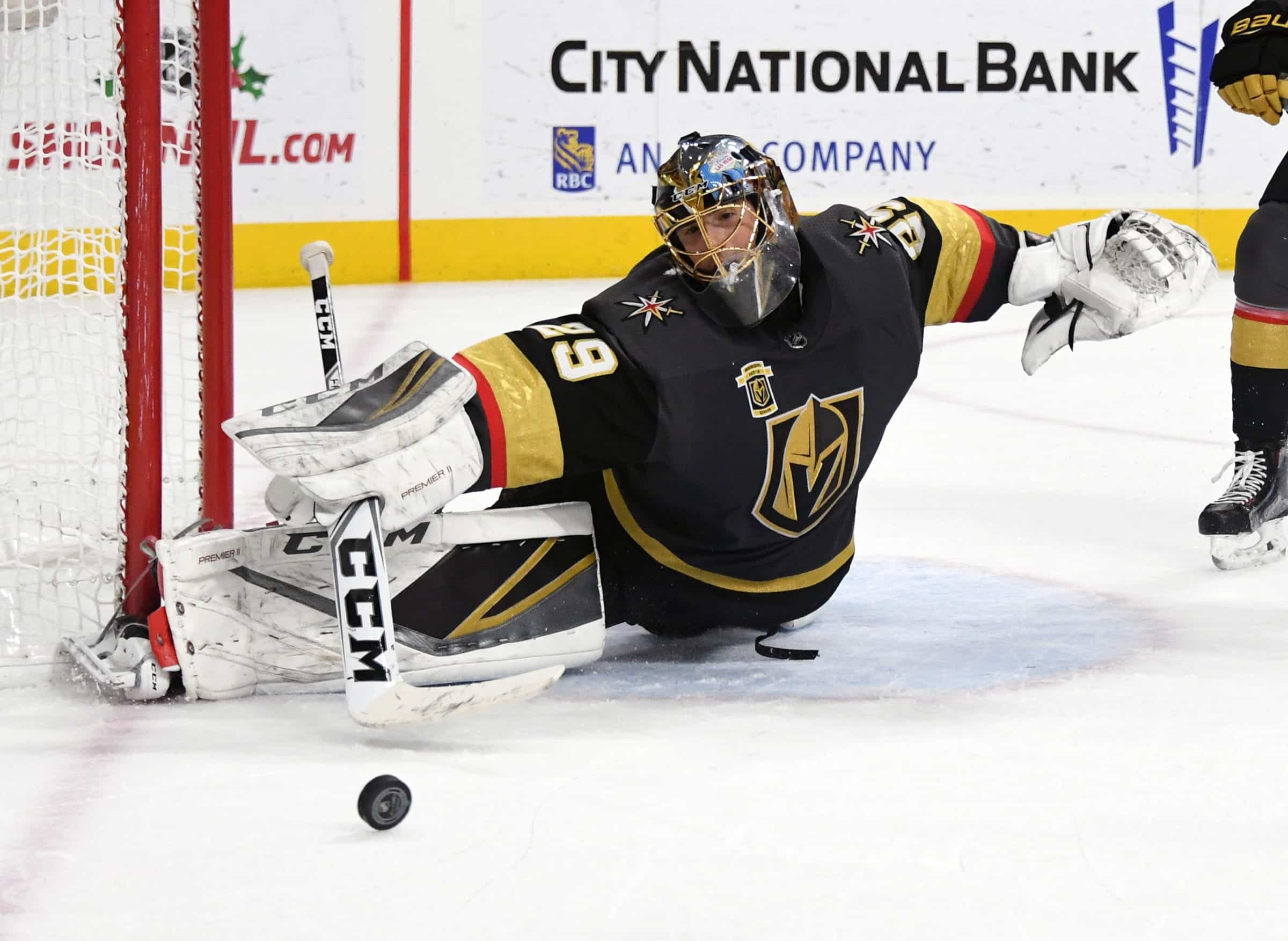 At the forefront of this operation is head coach Gerard Gallant, who knows exactly how his spurned players feel.
Like Marchessault and Smith, Gallant was dismissed by the Florida Panthers. Even after leading the team to a rare playoff appearance in 2016, shockingly clinching the Atlantic Division, Gallant was dismissed after Panthers got off to a mediocre 11-10-1 start in the ensuing season.
To add insult to injury, the Panthers fired Gallant after a road loss in Carolina, and unloaded his luggage from the team bus, forcing him to haul his luggage into a waiting taxi. Photos of Gallant's departure immediately went viral.
You'd think that an expansion team going to the championship round would be perfect fodder for notoriously hard to please NHL fans against NBA fans, especially with the latter possibly destined for a fourth consecutive NBA Finals meeting between the Golden State Warriors and the Cleveland Cavaliers very much on the table. The rise of Vegas hockey also increases the national hockey profile, creating fans in a non-traditional market.
However, countless fans of the non-Vegas persuasion have instead broadcasted their displeasure to social media, arguing that Vegas' instantaneous success is another stain on commissioner Gary Bettman's already-spotty resume.
If fans want to whine about collusion with expansion teams, they can look no further than 50 years ago. Bettman's legacy as the league's head honcho can indeed be criticized, but he certainly wasn't around for the NHL's 1967 expansion, when the league doubled from its famed Original 6.
In welcoming six new teams, the league shifted all the original teams to a newly formed Eastern Conference, putting the newcomers in the Western edition, even with teams from Philadelphia and Pittsburgh among them, thus guaranteeing at least one rookie team would go to the Cup Final. The St. Louis Blues took advantage of this format, advancing to the Final for three consecutive years before the league adopted a mixed conference playoff style.
To be clear, it's perfectly fine to not be a fan of the Golden Knights. Fans of either the Washington Capitals or Tampa Bay Lightning will undoubtedly be sick of Vegas fever in the coming weeks, as the Knights will play the winner of their Eastern Conference Finals series for the chance to hoist the Cup. Local rivalries could soon be fostered in Los Angeles and San Jose, and perhaps even Arizona. No sports franchise, no matter how beloved, is ever going to be universally liked.
But to call Vegas' success a product of league backing does the players, Gallant, and general manager George McPhee a great disservice. This is a story about a group of players coming together, the epitome of their hockey talents breaking out at the best possible time.
No one in their right mind had Karlsson becoming a top scorer. Fleury's departure was flat out applauded by certain legions of Penguins supporters. Ryan Reaves, one of hockey's last enforcers, scored the West-clinching goal on Sunday. If teams couldn't find a way to win against them, it's their own fault.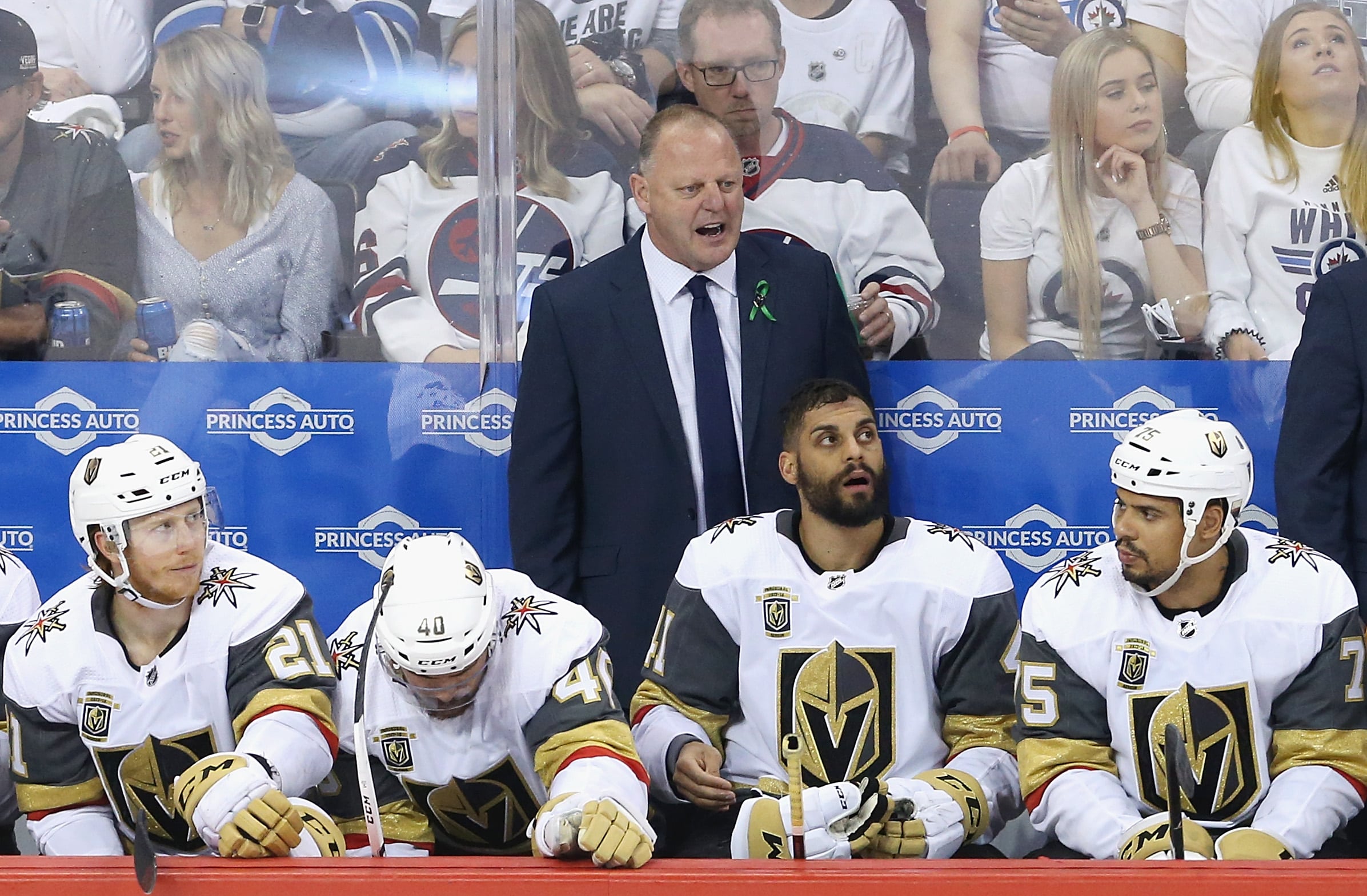 Vegas' wins should not be limited to Milkshake Duck status.
In a society where outright villains are glorified, as some moviegoers have flat out defended the genocidal plan of Thanos the Mad Titan in Avengers: Infinity War, the Golden Knights feature a roster of athletes using their talents to bring a community joy.
If the plan to make Vegas succeed was so obvious, why didn't more of this anti-Golden Knight legion meet with their bookie to put a whimsy few bucks on their Stanley Cup chances, as high as 500-1, at the start of the season?
In the end, the Golden Knights' success will only hurt one group: the NHL's next expansion franchise, one whose personnel will be unfairly doomed if/when they don't reach an instant Stanley Cup Final.
Follow Geoff Magliocchetti on TWITTER