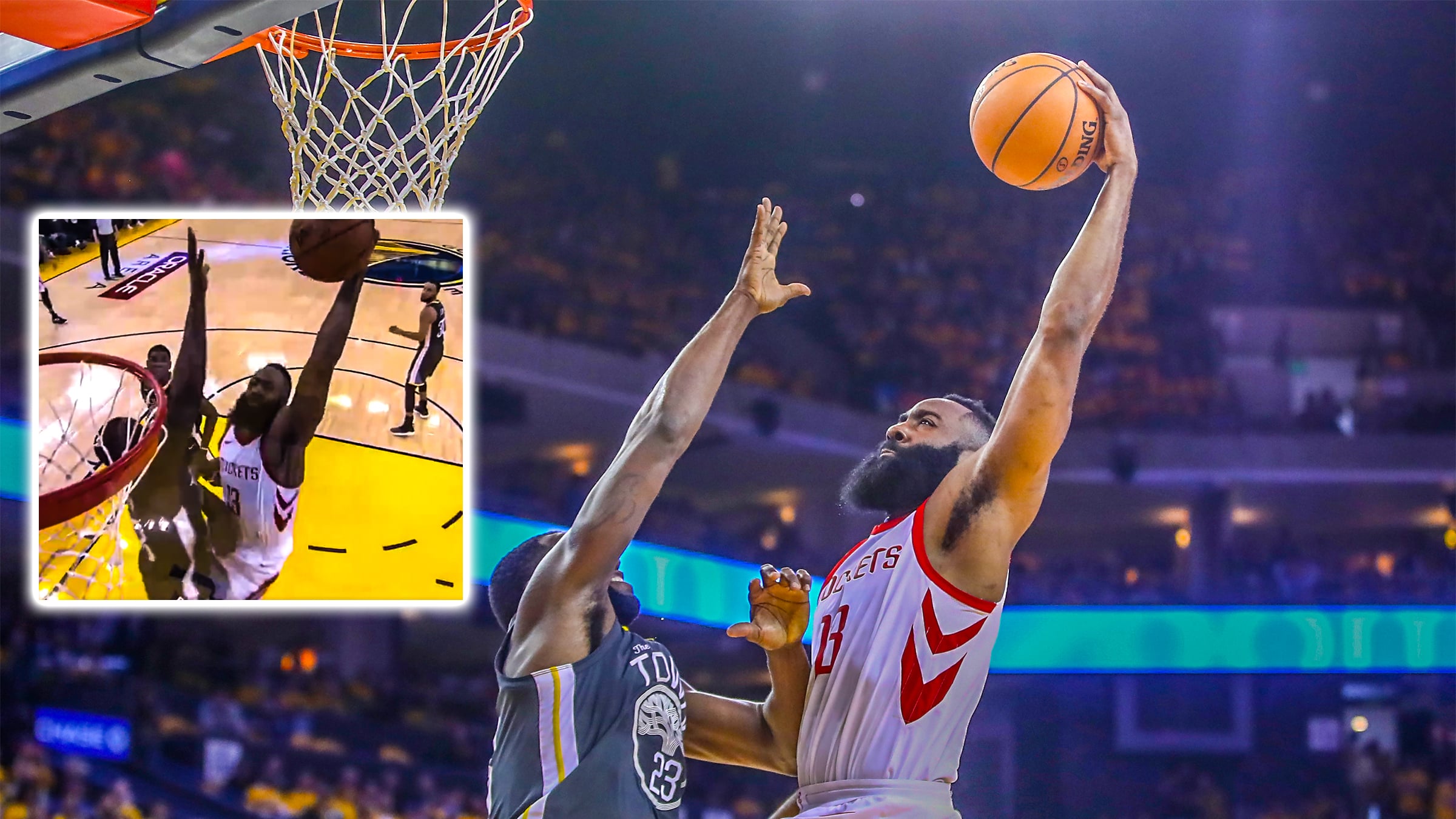 James Harden is playing grown man basketball and Draymond Green knows that better than anyone after being posterized into next week.
The Beard just POSTERIZED Draymond! ?#NBAPlayoffs | #Rockets pic.twitter.com/USNXFYWBd7

— NBA on TNT (@NBAonTNT) May 23, 2018
Draymond Green is one of the best defenders in the game and he is an elite rim protector. Do you think James Harden cares about any of that? No.
Credit to Green for going up and contesting at the rim and going right at this season's future MVP, but it makes no difference to The Beard. He baptizes Green at the rim with the left-handed slam. Chris Webber's reaction says about all that needs to be said.
After getting stomped out by 41 in Game 3—due in large part to a Stephen Curry offensive barrage—Harden, Chris Paul, and company are not going quietly in Game 4. Harden and Paul combined for 38 of the Rockets 53 first-half points and they were instrumental in a quarter in which they outscored Golden State 34-18.
But even facing a seven-point deficit at the half, it feels like the Warriors have the Rockets exactly where they want them. The Warriors have been a dominant third quarter team during their recent reign and Houston fans have to be a little bit nervous for the next 12 minutes of basketball.
If the Rockets can hang on for dear life in the second half and steal this one in Oracle, things in this series could become very interesting. Everyone and their mother wanted to write off Houston after Game 3, but clearly, Harden has no plans to go away quietly. In fact, he might even keep an eye out for Green next time he's coming down the lane. If Green took exception to his posterization, he's enough of a wild card to lay out Harden and possibly get called for a flagrant foul. Imagine that, Draymond Green missing a crucial Game 5 …