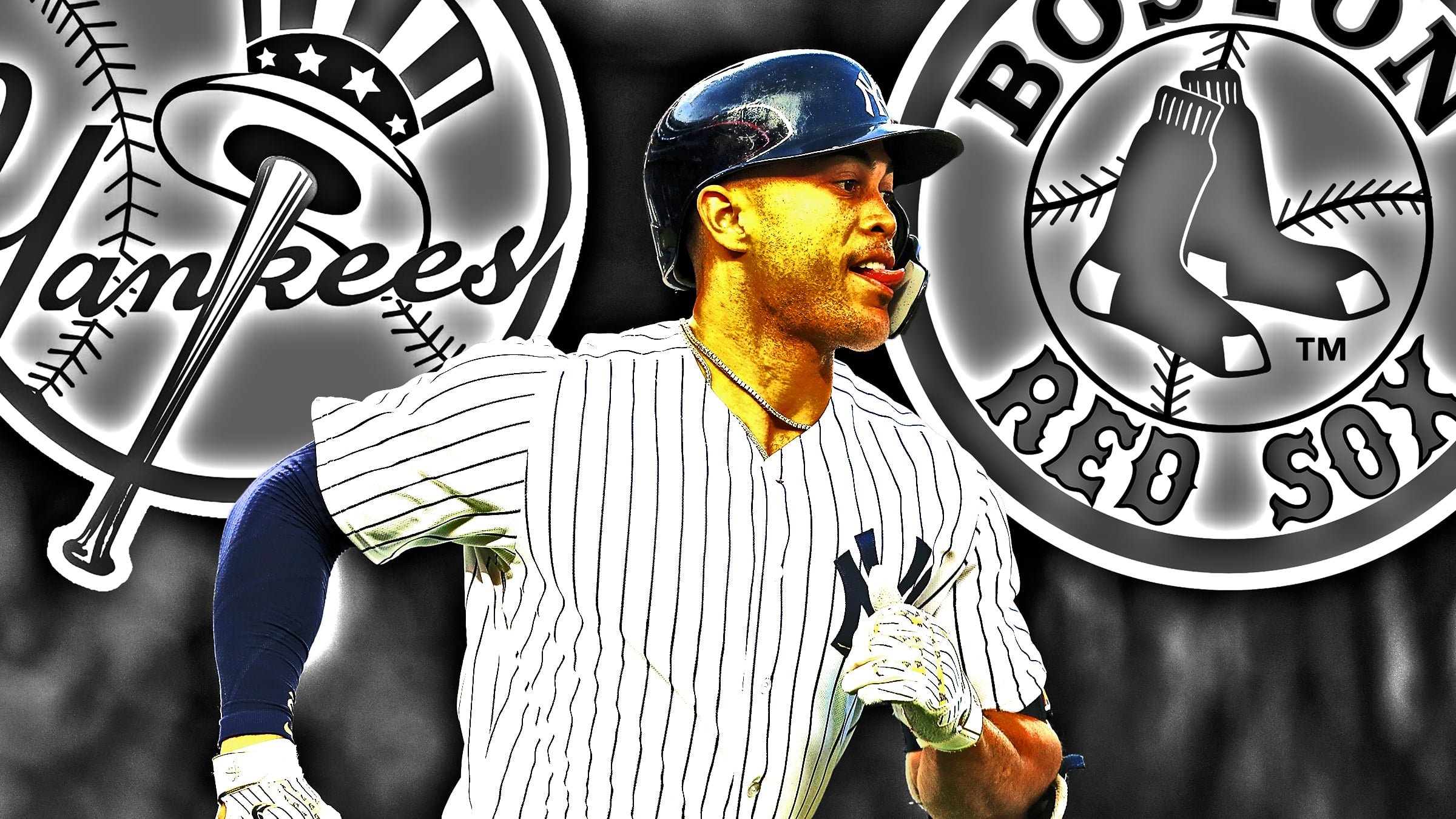 New York Yankees slugger Giancarlo Stanton officially joins the rivalry with two early, dominant home runs at Yankee Stadium against the Boston Red Sox.
Giancarlo Stanton can now be officially welcomed as a member of sports' greatest rivalry.
In the second inning of the New York Yankees first of three set against the Boston Red Sox for AL East supremacy, the powerful DH ripped one down the left-field line to put the Bombers up early.
Did this ball get up over 20 feet? Laser. Giancarlo Stanton. 1-0 #Yankees. pic.twitter.com/MOPsMox6w3

— Elite Sports NY (@EliteSportsNY) May 8, 2018
The Sox (24-9) came into the night with a slim 0.5 game lead over the home Bombers (24-10) for the AL East lead. To say this early May affair isn't juiced up just a bit more than normal would have blatant lies spewing from mouths.
This one does garner extra meaning.
The sport has lived without its greatest rivalry clicking on all cylinders for quite some time now. It's been decades and change since Alex Rodriguez and Jason Varitek decided to hug each other. It's been a while since Pedro Martinez decided to cheap-shot Don Zimmer.
The Tyler Austin Brawl from earlier in the year is what reminded us and now, the introduction of a great 2018 novel could be unfolding before our very eyes.
As for Stanton, the man whose talents are still looking to catch up to his new environment, a deep breath can be executed. Clubbing his first home run within baseball's greatest rivalry is a giant step towards the rest of the game and eventually, rest of the 2018 MLB season.
The score remains 1-0 with Luis Severino readying himself for the top of the fourth inning.
Update:
Just one personal at-bat later, Stanton did it again.
In the bottom of the fourth inning, he added another solo shot, again against Boston lefty Drew Pomeranz.
The score remains 2-0 Yanks in the fifth.