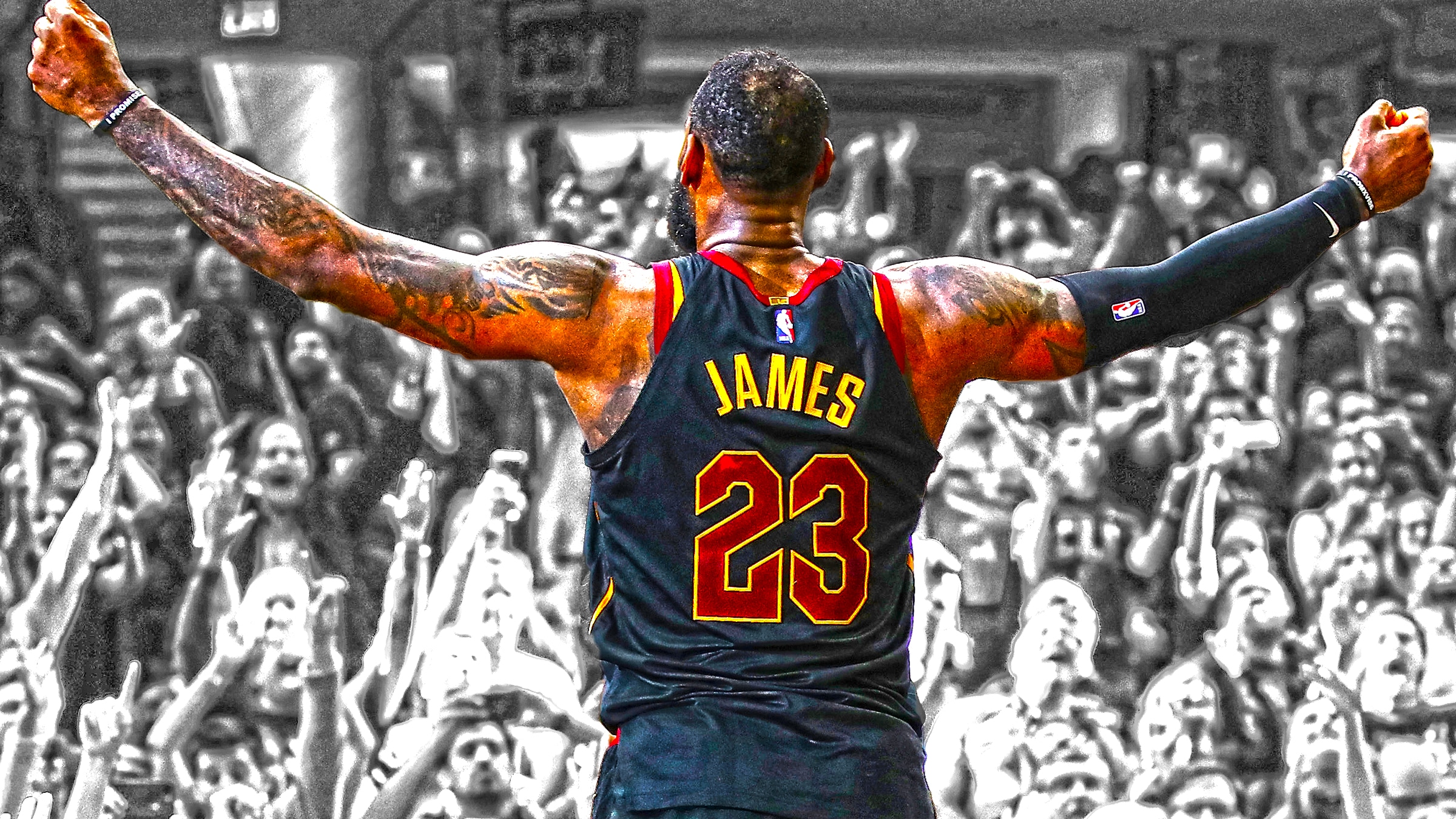 While Cleveland Cavaliers legend LeBron James is drilling more game-winners, the Boston Celtics are calling out his name for the Eastern Conference title.
File this one under … "don't do that."
The Boston Celtics have just called out The King. Unintentional or not, the TV audio did pick up the sound of the team calling out the name "LeBron James" after their Game 3 triumph in Philadelphia against the young 76ers.
Sounds like the #Celtics are looking for LeBron… ? pic.twitter.com/hS6H98CG7B

— Celtics on NBC Sports Boston (@NBCSCeltics) May 6, 2018
"Where the hell LeBron at?"
Such a simple statement, sentence leads to much drama coming at us during the conference championship round of the NBA Playoffs.
Interestingly enough, the Celts Game 3 victory that put a stranglehold on the series—up 3-0—came on the very same night LeBron James decided to rip the hearts out of the entire country of Canada.
After stealing the first two on the road, LeBron came up with yet another buzzer-beater in Game 3—a running floater between the short wing and left side of the box:
LeBron James goes glass and drills the Tissot Buzzer-Beater to lift the @cavs to victory in Game 3! #ThisIsYourTime#WhateverItTakes #NBAPlayoffs pic.twitter.com/VWpEN8Rm26

— NBA (@NBA) May 6, 2018
He's now making these game-winners a bit of a habit:
.@KingJames is making playoff buzzer-beaters a habit. pic.twitter.com/JXMYPEXAJ3

— SportsCenter (@SportsCenter) May 6, 2018
And through 10 games of these 2018 playoffs, anybody would be hard-pressed to find a performance as great as James' this spring.
The BEST OF LeBron James through his 1st 10 #NBAPlayoffs games this season!

LBJ has 348 PTS in 10 games in the 2018 playoffs. The last player with that many points through his 1st 10 games of one postseason was Michael Jordan in the 1992 playoffs (354 points) #WhateverItTakes pic.twitter.com/CWisJtt0eN

— NBA (@NBA) May 6, 2018
James, 33, is averaging 34.8 points, 9.5 rebounds and 8.8 assists per game. If that wasn't mind-blowing enough for you, how about his shooting percentage from the floor which stands at a cool .547?
The man is a one-team wrecking crew who could win with any four basketball players at his side. How dare you actually believe the Toronto Raptors or even the Boston Celtics have a chance against this guy.
It's just not going to happen—especially now that LeBron has heard the Celtics cry of "where the hell LeBron at?"
It'll be the Cavs and Dubs yet again. Wake me up when it's June.