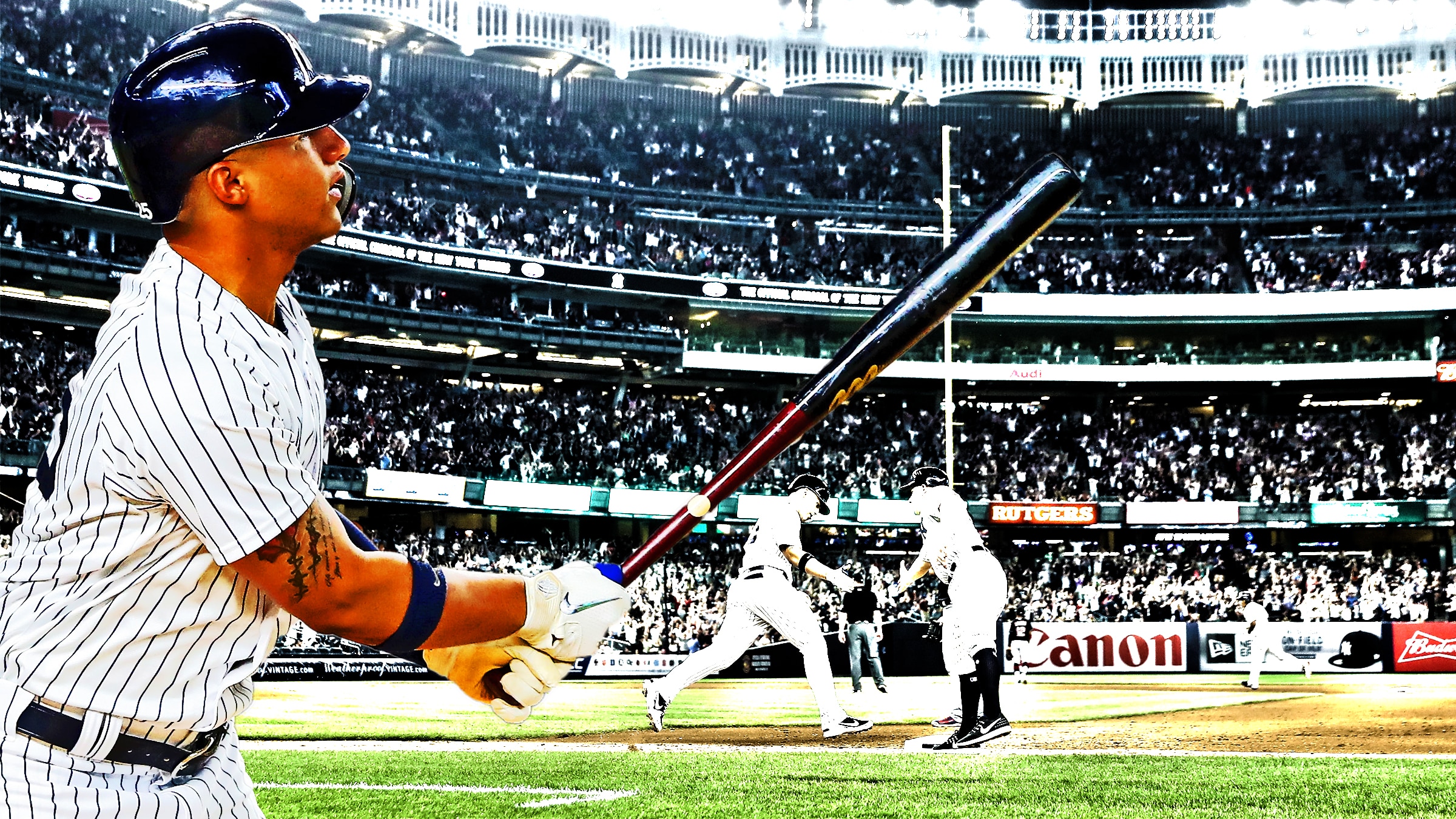 New York Yankees stud prospect Gleyber Torres cracks his first Major League Baseball home run against the Cleveland Indians at The Stadium.
On Thursday night, New York Yankees second baseman Gleyber Torres came through clutch with a ninth-inning game-tying two-run base knock against the Houston Astros.
On Friday night, the very same stud prospect smacked his first career MLB home run.
Gleyber Torres CRUSHES his first MLB HR !!! pic.twitter.com/S3e9IhD8dt

— Jesse Foster (@Jesse__Foster) May 5, 2018
To say Gleyber's been enjoying his play as of late would be a tremendous understatement.
As previously mentioned, he's now come up with a clutch two-run knock and his first career home run in back-to-back games. Since called up to The Show, he's hit .317 with a home run and eight runs batted in (thanks to his three ribbies on Friday night).
Following the Torres, shot, both Gary Sanchez and Aaron Judge have added solo home runs, extending the Yankees lead to 5-0. That's exactly where the game stands at this very moment, 5-0 in favor of the Bombers with Dellin Betances on the bump in relief of starting pitcher CC Sabathia who dazzled the Stadium crowd.
Sabathia's final line of no runs on three hits and seven strikeouts over six innings has the veteran lefty in line for his third win of the young campaign.