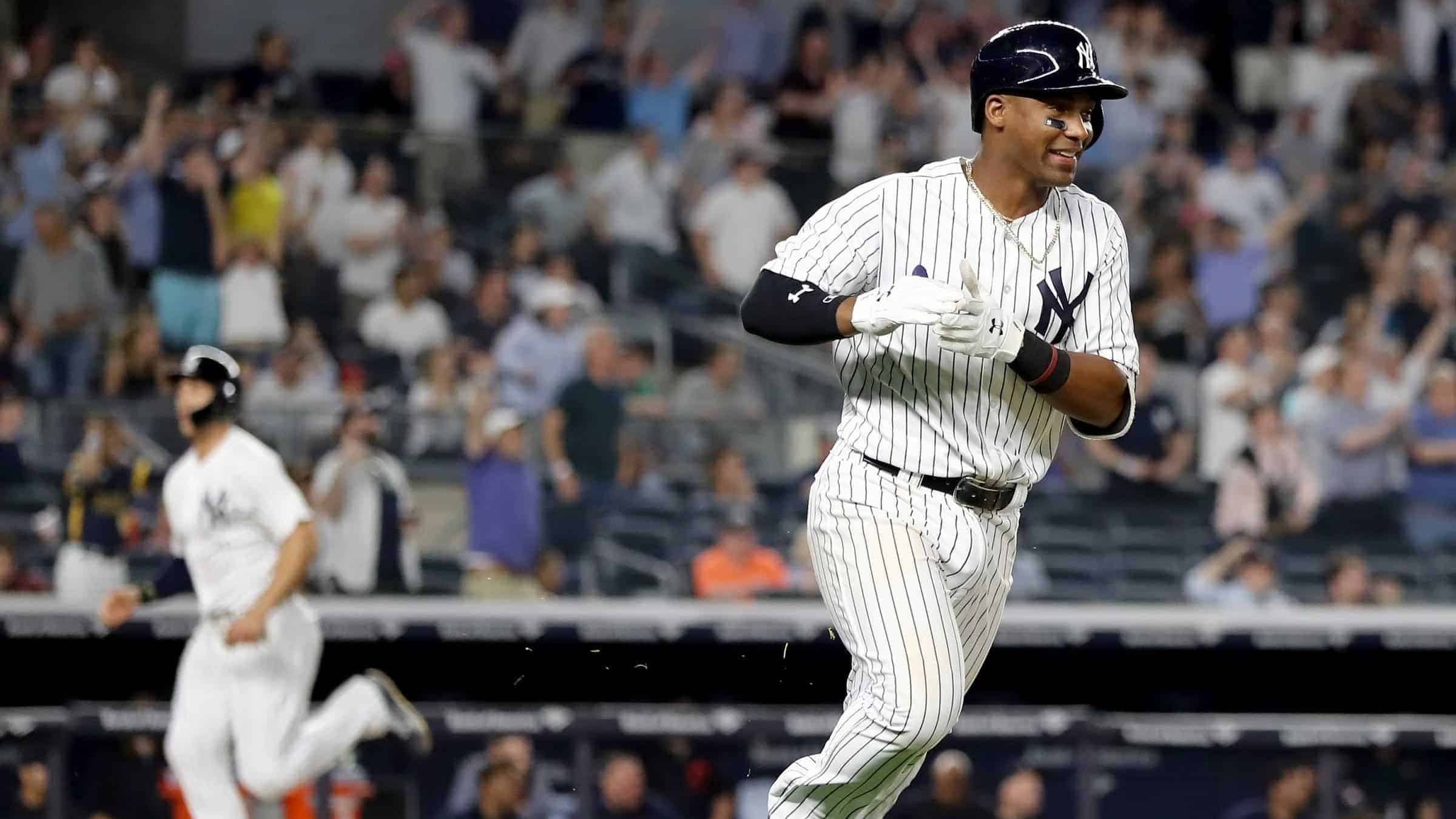 New York Yankees young third baseman Miguel Andujar bloops one in the ninth inning for a walk-off win against the Cleveland Indians.
It wasn't ferocious. It wasn't epic. It wasn't anything confused with sheer power.
What is was, however, was a game winner.
New York Yankees youngster Miguel Andujar capped off a Bombers 6-5 victory on Friday night at The Stadium with a bloop to right field.
Miguel Andujar with a game-winning bloop off a high slider. Yankees win. #PinstripePride pic.twitter.com/x7XjlycFBn

— Elite Sports NY (@EliteSportsNY) May 5, 2018
Andujar showcased poise throughout the entire clutch at-bat and finally ended things on a hanging slider.
Highlighting the night via Andujar is just the tip of the youthful iceberg for the Yanks. Considering who homered on this night is when attention really shapes into laser focus.
Gleyber Torres hit a three-run shot early on, his first homer of his young MLB career. Then Gary Sanchez and Aaron Judge added solo home runs. Mix those three young Yanks with Andujar's heroics and suddenly, it's all youth, all the time.
All told, Andujar finished 2-5 on the night with two runs and that lone game-winning RBI. CC Sabathia started the contest and sparkled throughout—relenting no runs on three hits while striking out seven over six innings—but turned out the hard-luck loser. It was a night to remember for Aaron Boone's bullpen.
Still, thank the young Yankees for fighting back every time the pen gave up the lead. On this night, it's Miggy's turn for the field shower.