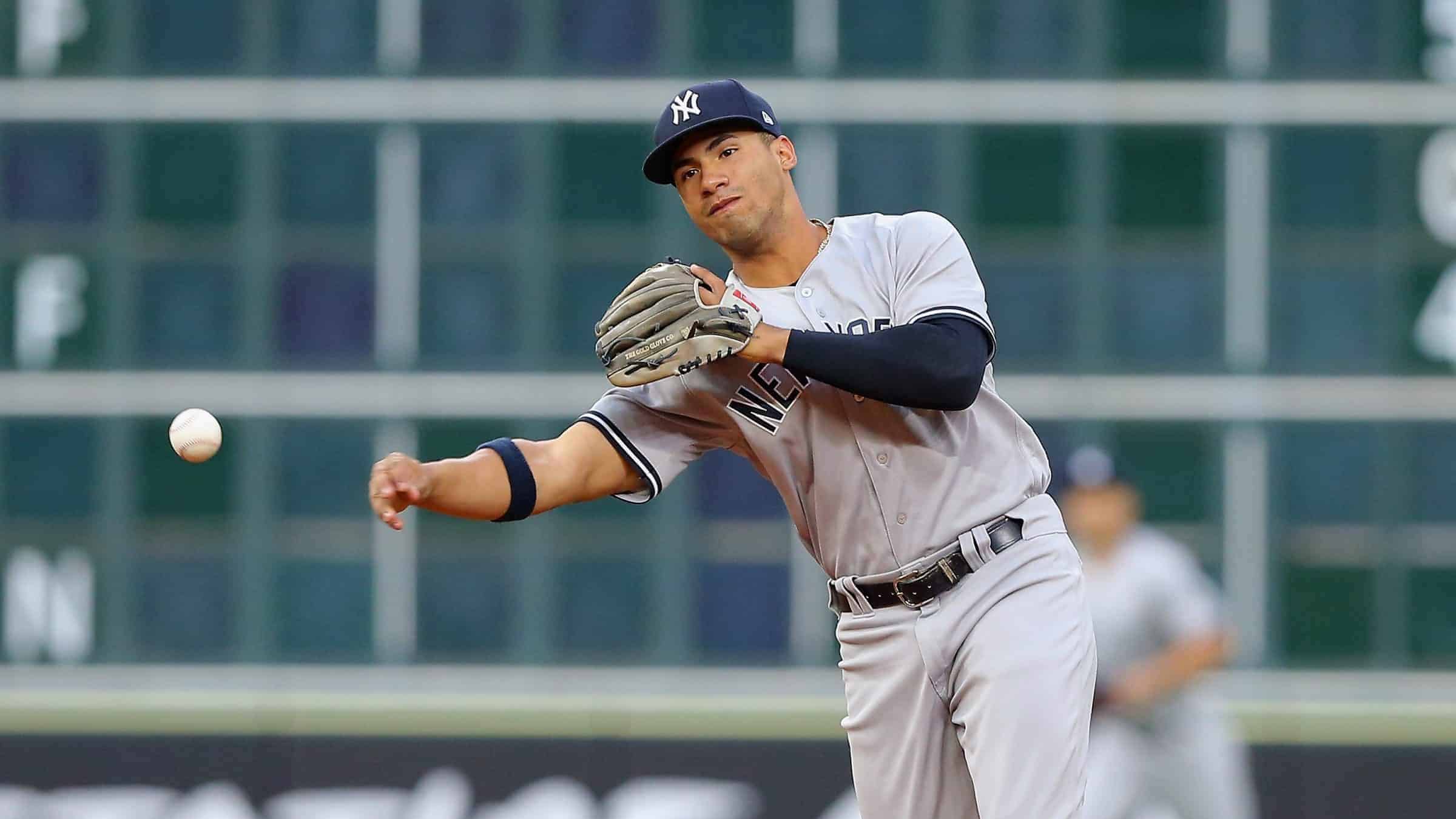 New York Yankees young shortstop Gleyber Torres plays hero in Houston with a two-run game-tying knock in the ninth inning.
Houston, TX – The New York Yankees were trying to win their third game against the Houston Astros in their four-game series finale this afternoon in Minute Maid Park.
Masahiro Tanaka had pitched six solid innings before coughing up a three-run lead to the World Champs that saw Chad Green give all three of those runs back and then some.
The Astros took that two-run 5-3 lead into the top of the ninth. Based on Ken Giles' self-punch-in-the-face performance from two nights ago, Houston sent right-handed Will Smith to the mound to try and collect the all important series tying victory.
Neil Walker started things off with a walk, advancing to second on a Miguel Andujar single. The next batter, rookie second baseman Gleyber Torres, stepped up to the plate and came up with his biggest offensive moment in pinstripes.
GLEYBER TORRES TIES THE GAME.

IT AIN'T OVER 'TIL IT'S OVER.#YANKSonYES pic.twitter.com/SYNKVSYiSM

— YES Network (@YESNetwork) May 3, 2018
The Yankees would go on to take the lead in the same frame, providing another moment that saw Astros' fans streaming for the exit signs. Then the Cuban missile Aroldis Chapman came on in the bottom of the ninth and shut the door on any Houston hopes of a comeback.
We all knew the kid was good, but I don't think anyone could have predicted how impactful and galvanizing his call up would end up becoming.
If that dude keeps having games like this; to go along with his other-worldly defensive prowess, we may just be looking at the next big thing at the keystone in the Bronx in 2018.
Robinson who?