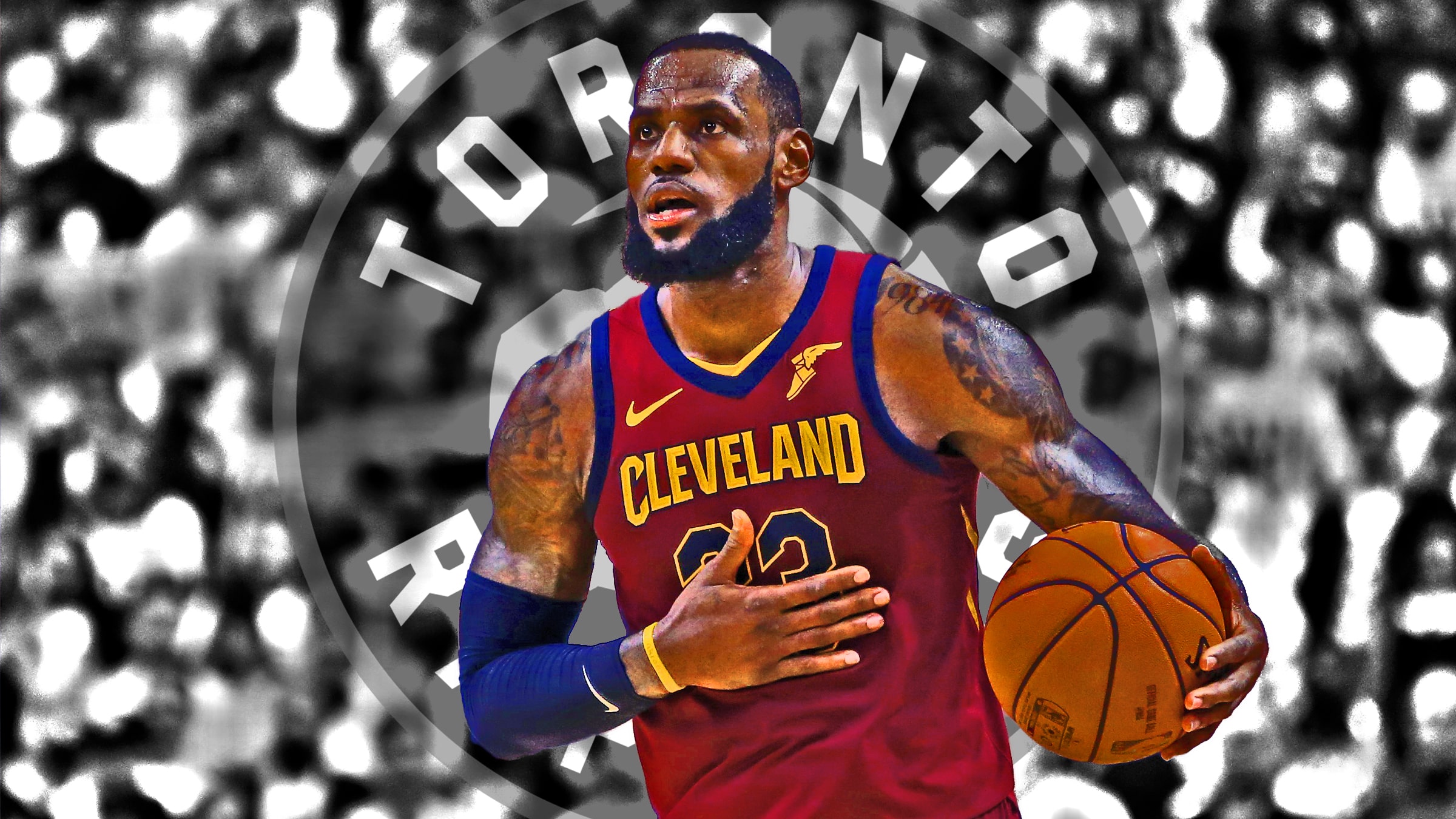 Cleveland Cavaliers stud LeBron James has done it again. He's torn up the Toronto Raptors in the NBA Playoffs, but this time, the city of LeBronto is born.
I just feel bad for those who held onto that slim notion of "hope" heading into the NBA Playoffs. The boys and girls who actually thought somebody from the East could dethrone The King or the Houston Rockets could knock off the Golden State Warriors, yes, I truly do feel rotten.
It's just not going to happen and until it does happen, I'll never think it will go down.
The NBA is a superstar league driven by the powerful few. It'll be LeBron James and the Dubs in the NBA Finals yet again. Teams like the Toronto Raptors are simply just in the way.
Evidence of this hit home after LeBron destroyed the Raptors north of the border in Game 2 of their second-round matchup on Thursday. With 43 points on an incredible 19-28 from the floor while adding 14 assists, eight rebounds and a steal, James propelled the reigning eastern champs to a dominant 2-0 series lead over the favorites.
It's one thing to score 40-plus points consistently in the NBA Playoffs. It's another thing entirely to do it while shooting a mind-boggling percentage from the floor. Forget these playoffs that showcase an absurd .528 clip from the floor, the man is consistently well over .500 for his career. He shot .565 the entire postseason of a year ago.
Field goal percentage is one of the simplest yet truest stats too many fans and media outlets overlook when determining greatness.
The dominance has reached epic proportions, so much so that a new city has been born …
LeBronto.
When The King enters the province, that good ole' hockey city the Maple Leafs call home suddenly transforms into LeBronto.
Toronto has a new name #LeBronto ? pic.twitter.com/N946LdIh0w

— Bleacher Report (@BleacherReport) May 4, 2018
The "hope" narrative is even worse this time around considering the Boston Celtics would have absolutely presented a legit threat if Gordon Heyward and Kyrie Irving remained healthy. But hey, staying healthy is just one of the most important attributes a stud athlete can gloat about and as it pertains to James, the man is a literal healthy basketball machine that doesn't age.
Just wake me up when it's June 1, 2018.
Congrats on the name change, Raptors ? pic.twitter.com/WSA31zdKby

— SB Nation (@SBNation) May 4, 2018
43 points (19-28 FG)
14 assists
8 rebounds
King In The North pic.twitter.com/mINiaq17Qp

— Sports Illustrated (@SInow) May 4, 2018
#LeBronto turned the 6 upside down, it's a 9 now pic.twitter.com/vy55KGjAw5

— Jasmine (@JasmineLWatkins) May 4, 2018
Someone go ahead and change the city's Wikipedia page to LeBronto already

— Mike Golic Jr (@MGolicJR57) May 4, 2018
LeBron mood: pic.twitter.com/6yHfHxk28V

— CBS Sports (@CBSSports) May 4, 2018