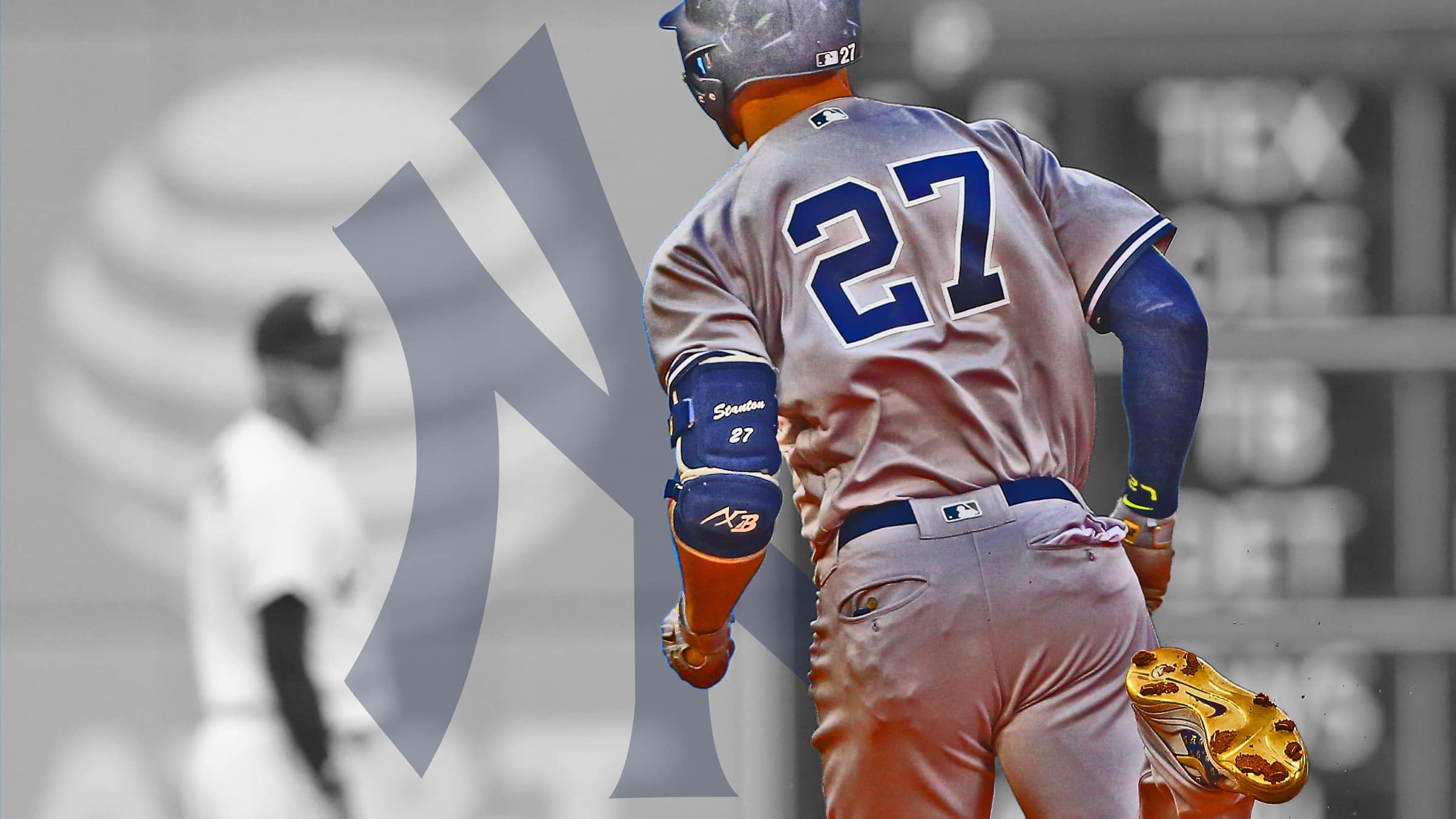 New York Yankees slugger Giancarlo Stanton gets right back on track by smashing two home runs in back-to-back fashion against the Houston Astros.
Who said this man is in a slump? Who said this man is overrated? Who said it a mistake to acquire Giancarlo Stanton?
On Wednesday night down in Houston, the reigning NL MVP is currently in the midst of "a night."
Stanton has collected three hits, two of which are home runs, two runs and four total runs batted in on a night his New York Yankees own a late-game 4-0 lead over the defending champion Astros.
The first home run the Yankees have ever hit off Dallas Keuchel belongs to Giancarlo Stanton #pinstripepride pic.twitter.com/WKuHBjjSfz

— Elite Sports NY (@EliteSportsNY) May 3, 2018
Giancarlo is hot tonight #pinstripepride pic.twitter.com/Gj7zB6vvp8

— Elite Sports NY (@EliteSportsNY) May 3, 2018
His night started immediately. With a man on first and two out, Stanton took Yankees nemesis Dallas Kuechel for a ride. It was an opposite-field laser shot providing the Bombers with the early 2-0 lead.
In his very next at-bat, he did it again. With nobody on and one out, the artist formerly known as Mike pulled a laser down the left-field line for his second bomb of the night.
He finally collected his fourth ribbie in the eighth inning, making the score 4-0, exactly where they stand right now with the game winding down.
Luis Severino took the ball from Aaron Boone and marveled for Stanton's team on the mound. Sevy relented no runs on just four hits while striking out 10 batters in eight innings. Having pitched just 98 balls, he has a shot for the complete-game shutout.