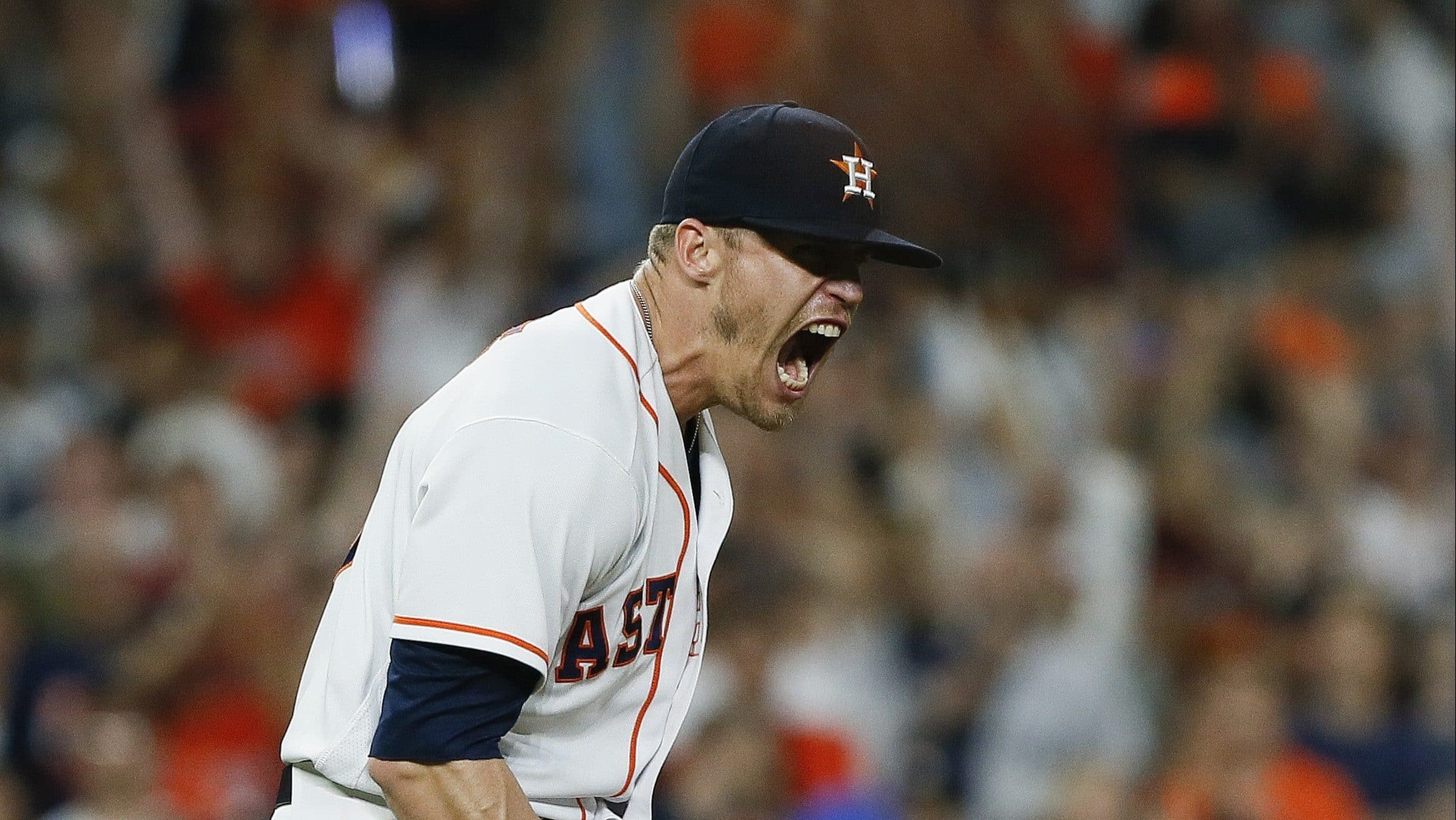 Super intense Houston Astros closer Ken Giles has his soul snatched by a Gary Sanchez moonshot, appropriately punches himself in the face afterward while walking away from the New York Yankees. 
Oh Ken. Oh Kenny boy. This is why you don't poke a sleeping dragon.
Just one night after acting like closing out the first game of a series in April was the same as closing out Game 7 of the World Series, Houston Astros closer Ken Giles had his soul snatched by New York Yankees catcher Gary Sanchez.
The only possible reaction to that? Throwing a haymaker at your own face.
Little different tune from ol Kenny Boy tonight pic.twitter.com/no9mgeZr2l

— Andrew (@Andrew_Rotondi) May 2, 2018
First of all, let's not overlook the fact that Giles flopped while punching himself in the face. You may not see it until slow motion, but he absolutely leaned away from his own flying fist. If you're gonna act intense enough to punch yourself in the face at least go through with it, Kenneth. As literally any NBA player can tell you, flops will be discovered no matter how subtle you think you're being.
Giles took a dominant performance by Justin Verlander and threw it aside. He let his ego get the best of him, choosing to throw to Gary Sanchez even though first base was just begging for an intentional walk.
And Sanchez did what he's been doing in seemingly every clutch situation this year. He took Giles over 400 feet and pimped the ever living hell out of it.
Adios. pic.twitter.com/F7X8w9KIML

— Bronx Cathedral (@BronxCathedral) May 2, 2018
It might also be worth noting just one night after recording a save, Giles gave up three runs. The only notable thing that happened during that time? Cleveland's Trevor Bauer strongly implied that the Astros pitchers are doctoring the balls. Seems like a really strange coincidence …
I can't wait until this game comes into play during a playoff series. There's zero chance that Giles can look down at the plate, see Gary Sanchez, and block out the image of The Kraken pimping a moonshot to dead center. You can go ahead and mark that game down as a postseason blown save for the Astros closer.