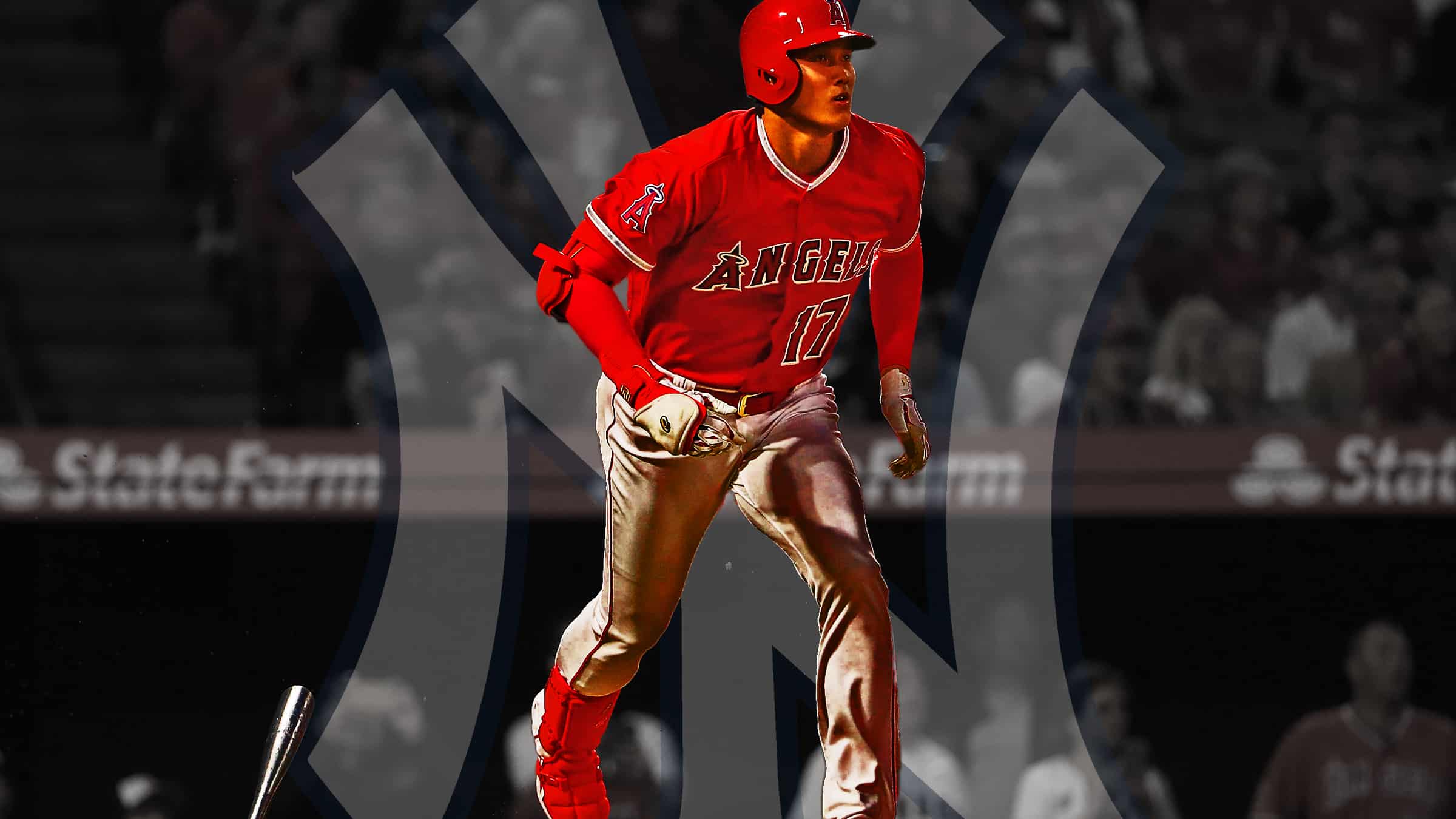 In his first at-bat against New York Yankees ace Luis Severino, Los Angeles Angels stud Shohei Ohtani unloaded on a 410-foot home run.
That's it. I've had enough. I am tired of Shohei Ohtani making a clear and conscientious effort to do everything in his power to hurt the New York Yankees.
Add this moonshot off of Luis Severino to the list of reasons to start disliking Ohtani:
Shohei Ohtani puts the @Angels on the board against the @Yankees with a no-doubter off of Luis Severino ?
Watch live: https://t.co/NBMsCisObN pic.twitter.com/u0HR8x5a57

— MLB Pipeline (@MLBPipeline) April 28, 2018
If this is intentional, I'd like it to stop immediately. It seems every time the Yankees have their interests in line with the Angels, Ohtani comes out an lays an egg. Every time an Angels loss would benefit the Yankees, he lives up to the Babe Ruth comparisons.
If you don't believe me check out his performances against the Boston Red Sox and the Houston Astros as compared to his performance against the Oakland Athletics.
Also feel free to reference that Ohtani wasn't even willing to meet with Brian Cashman and the Yankees, claiming he wanted a "small market" before going to a team based out of Los Angeles (Anaheim more accurately) and featuring Mike Trout, the best player in baseball. Definitely the smallest market available on the West Coast. Nobody watching that team.
Seems like a trend is forming.
I am trying so hard to like Shohei Ohtani. As a baseball fan, it's impossible not to.
What he's doing on the field is absolutely incredible. By all accounts, all he cares about is playing the game of baseball at the highest level. He risked sacrificing tens of millions of dollars just to get to the best league in the world a couple years earlier.
But if Ohtani keeps finding ways to make life more difficult for the Yankees, he will leave me no choice but to declare him my enemy. He has a good opportunity in the next few weeks to get back into my good graces but he has his work cut out for him. Allowing his team to get swept at home would be a pretty good start.