From an oblique injury to a hip injury to now dealing with plantar fasciitis, Jacoby Ellsbury has become a forgotten man in the Bronx. That's part of the reason he should want out.
In December 2013, Jacoby Ellsbury signed a seven-year, $153 million deal to be the next great center fielder for the New York Yankees. Since then, Ellsbury's stay in New York has been, let's say, less than memorable.
He had a couple of decent years, but those are surrounded by injury-filled seasons that have decreased his level of play and made Ellsbury a bench player at best for the Bronx Bombers. It's why he should be looking for a way out of the Bronx.
Ellsbury started this season on the disabled list with an oblique injury, followed by a hip injury that flared up when he was rehabbing to return.
On Monday, it was reported by ESPN's Coley Harvey that Ellsbury is dealing with another injury, plantar fasciitis.
Yankees manager Aaron Boone told the media on Monday that the right heel pain had caused another setback for Ellsbury.
"He's had it at times in the past," Boone said of Ellsbury's heel injury per Harvey. "Look, I don't think it's a serious issue, but it is something that popped up along the way with his hip stuff."
The emergence of Aaron Hicks and Aaron Judge last year relegated Ellsbury to becoming a bench player. A month on the disabled list with a concussion didn't do him any favors either. He finished the year playing in only 112 games, batting .264 with six home runs and 39 RBI.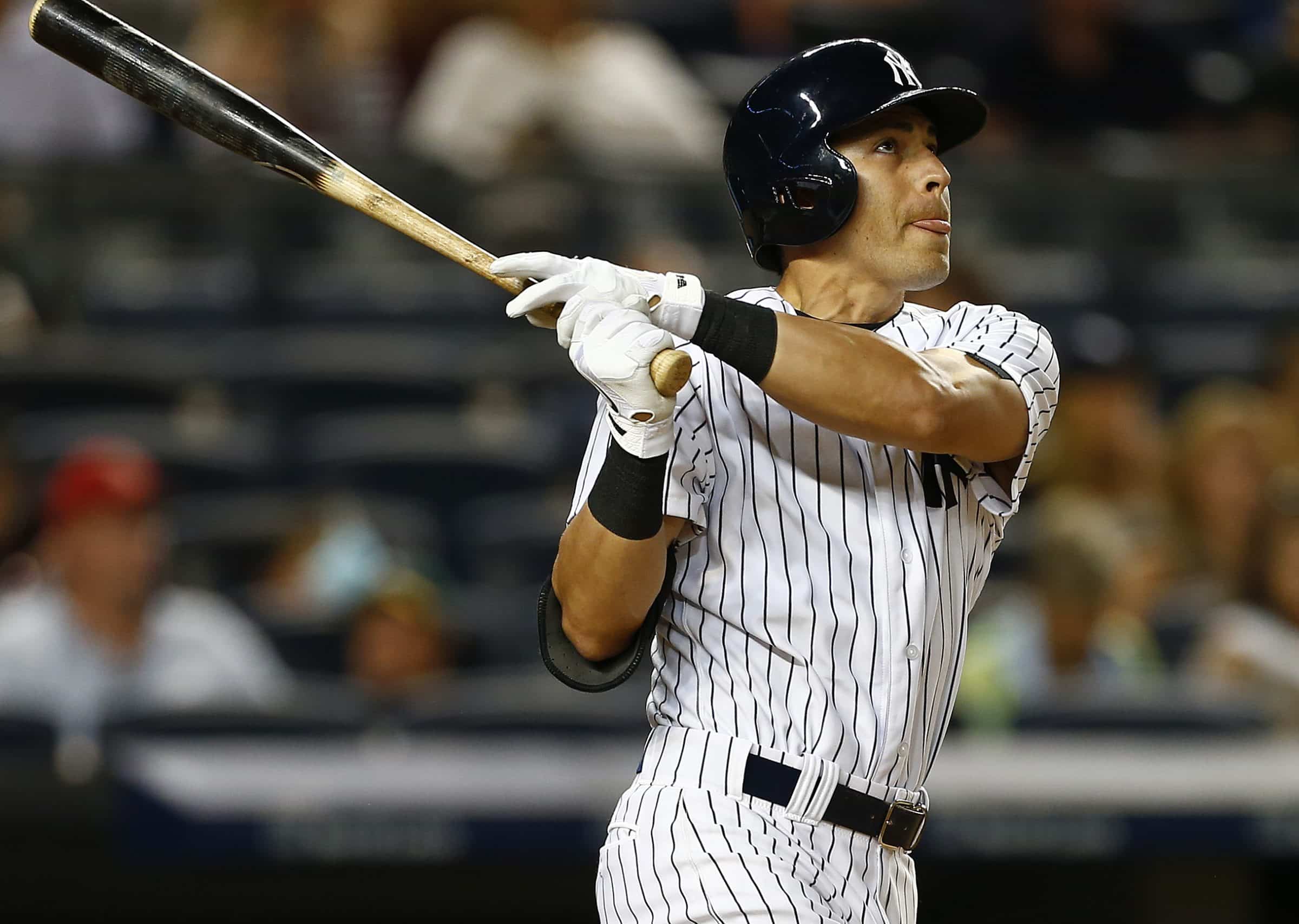 Ellsbury only played in 111 games for the Yankees in 2015 when he missed two months of the season with a knee injury.
At 34 years old and with a multitude of injuries over the course of the last couple years, it's fair to say that Ellsbury's best days are behind him. With the decrease in his production as a player too, he's a shell of the $153 million dollar man he once was.
He's at best a bench player, one you can't trust because he can't stay healthy. That's why the Yankees need to move on from Ellsbury now.
The fact of the matter is, the Yankees don't need Ellsbury. And really, he doesn't need the Yankees.
After he lost his starting spot in center field to Hicks last year, Ellsbury is at best the Yankees' fourth outfielder. Really the team's fifth if you include Giancarlo Stanton.
You can't forget about Clint Frazier either. Frazier showed some flashes in his time at the major league level last year for the Bronx Bombers and was at one point consistently batting second in the Yankees' lineup. During that time too, Frazier's play kept Ellsbury on the bench.
Frazier is still sidelined with a concussion that he sustained in spring training but has been playing some simulated games for the Yankees as of late. He'll most likely be optioned to Triple-A when he gets cleared reports Randy Miller of NJ Advance Media.
If an injury happens in the outfield for the Yankees, Frazier would be a better option to use in a starting role than Ellsbury at this point. Especially if he continues to develop into the player scouts believe he can be.
That puts Ellsbury sixth on the outfielder depth chart—assuming he can get healthy enough to get back on the depth chart.
Boone admitted on Monday he has no clue when Ellsbury will able to start resuming baseball activities.
"He's just got to get right to be able to start back on baseball activities, and then getting into and playing in games and coming out and getting through that," Boone said per Harvey. "When that is, I'd be guessing right now."
Ellsbury is owed $68 million over the next three seasons. He also has a no-trade clause in his contract, making it impossible for the Yankees to trade him. The Yankees would need Ellsbury to first sign off on any trade to a team and would most likely have to take more than half of the money left in his deal to trade him away.
The thing is though, Ellsbury would be better off playing somewhere else. He would have a better chance of getting playing time on another team than the Yankees at this point.
That's why Ellsbury should want out of New York. Either in a trade or asking for his release. If Ellsbury wants a shot at being a starter again, it's going to have to be with another team. Not with the Yankees. That's just the truth.
Whichever way they can, the Yankees and Ellsbury need to agree on a separation from one another.
It's what's best for both parties.
Follow Steven Bassin on Twitter @SBassin_Sports