Three of the NBA's biggest names—Stephen Curry, Joel Embiid and Kyrie Irving are dealing with major injuries. How will their absences impact the playoffs?
The injury bug has never been more vicious in the NBA than right now, and it's impacting three of the league's highest-seeded teams.
Boston's Kyrie Irving will miss at least a good portion of the first round due to his knee surgery. Golden State's Stephen Curry is doubtful to return until the second round as he recovers from a grade-two MCL sprain. Philadelphia's Joel Embiid underwent surgery to repair a fractured orbital bone on Saturday.
These three injuries are going to hold back their respective teams, but will it mean a first-round postseason exit? Let's try to think it through.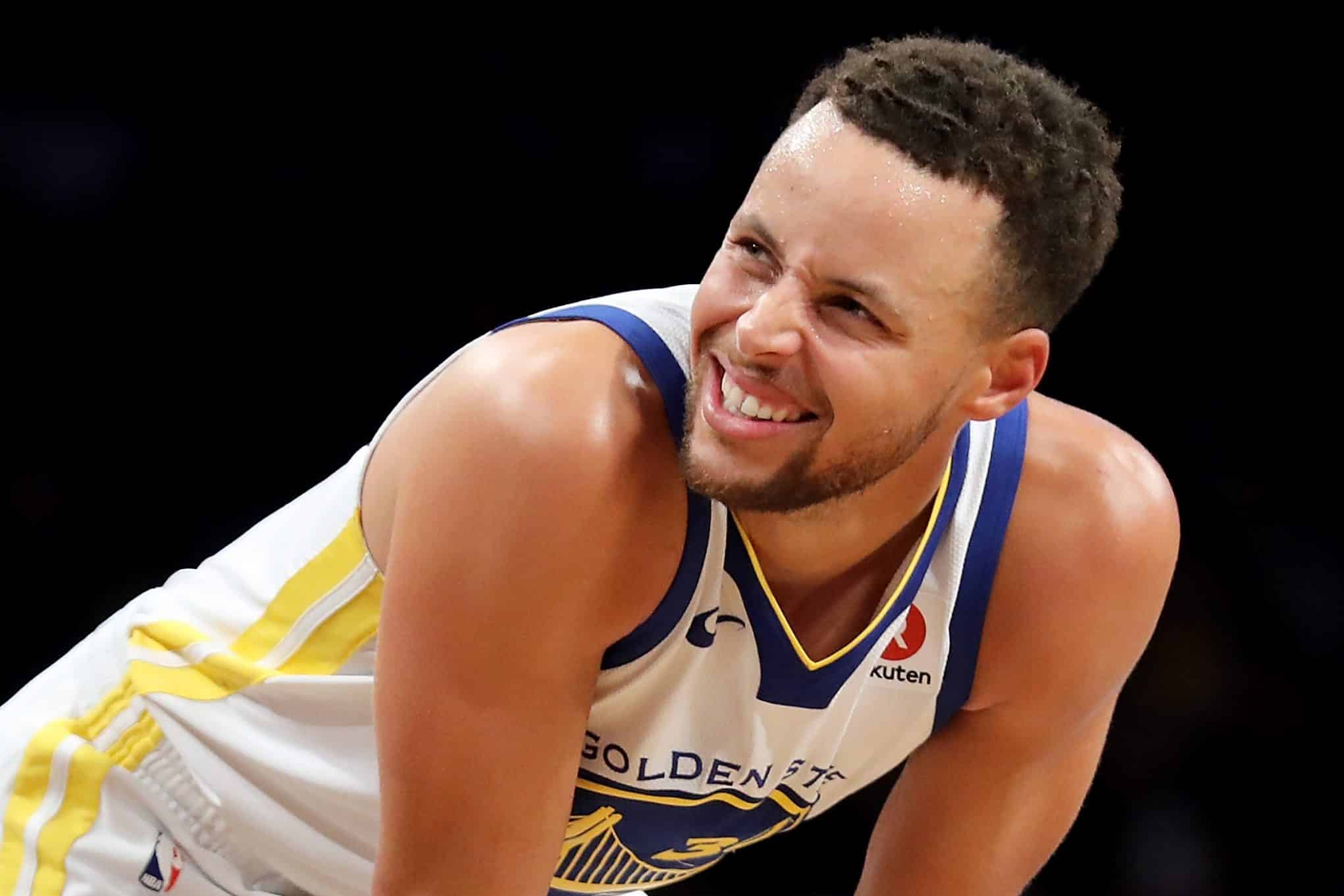 Stephen Curry, Golden State Warriors
Curry has had a rough time with injuries this season, dealing with four ankle sprains, all coming on the same right ankle that has given him problems throughout his career.
Curry himself stated that he won't be back to 100 percent any time this season due to the ankle problems.
Steph Curry on his ankle: "If you're being really nitpicky, it's definitely not 100 percent. There's nothing that's going to happen between now and the end of June that's going to change that."

— Melissa Rohlin (@melissarohlin) March 22, 2018
That was before he sprained his MCL.
Golden State should be worried. Even though head coach Steve Kerr has expressed nothing but confidence in his team, claiming a Curry-less Warriors could still beat anybody in the league, Stephen Curry is the key to their success.
Kevin Durant agrees with that, telling reporters recently that Curry "is the system here."
The Warriors are almost unbeatable when Curry plays. In the 51 games that Curry participated in this year, the Warriors are 41-10. His net rating in those games, among players that average at least 20 minutes per game this season, is a league-leading 14.7 points per 100 possessions.
The Warriors play at a blisteringly elite level when Curry is on the floor. The same can not be said of anyone else on the team this year. In the 10 games Durant has played in without Curry, the Warriors are 4-6. Going 4-6 with one, two, or three All-Stars as compared to four is concerning.
This Warriors team has been unstoppable since 2015 when they won the first ring of their dynasty. They have indisputably been the best team in the league for the fourth straight year, and yes, the healthy Warriors are still better than Houston this season. Curry's impact shines in several impactful ways.
Most importantly, Curry stretches the floor on-and-off-the-ball like no player we've ever seen. His ability to shoot with the ball in his hands in any format is unprecedented. Step backs, crossovers, spins, and fast breaks all can turn into three-point attempts in an instant. As long as Curry is within 30 feet of the basket, he needs to be face guarded at all times.
Off the ball, Curry is as persistent as anyone. He comes off or around screens unlike any player in the league, and if the defender loses him, you may as well gift wrap a three pointer to the Warriors.
Simply by being on the court, Curry boosts offensive value to his team by the absolute necessity of the defense needing to cover him like a glove. This opens up players like Durant and Klay Thompson to destroy a defense in their own way. Draymond can run small-ball point-center and pick apart the defense. If the defense leaves Curry to help, they will pay.
While Quinn Cook has played well in Curry's absence, Durant and Thompson remain the team's only real threats from downtown. With Green having lost his shooting touch and Curry out, Durant and Thompson have little room in which to operate.
Who scares them in the first and second rounds?
As the second seed in the West, they won't play Houston or Portland in the first round. The Los Angeles Clippers, Denver Nuggets and San Antonio Spurs (sans-Kawhi Leonard) won't give Golden State trouble.
But Oklahoma City could. Cook has no chance of slowing down Russell Westbrook, who could go nuclear against the Warriors. With Paul George on the wing and Steven Adams down low, the Thunder have enough firepower to hang with—and the defensive chops to contain—Golden State.
With Anthony Davis playing at first-team all NBA heights and Jrue Holiday having the season of his career, New Orleans could cause some issues. A depleted Dubs defense will have trouble containing those two.
The Minnesota Timberwolves are scary. Even without Jimmy Butler, who may-or-may-not be 100 percent for the playoffs, Karl Anthony-Towns has cemented himself as an unstoppable force in the NBA. Draymond might be a DPOY-level defender, but he has always had trouble with Towns, who scores from everywhere and is on fire from three.
Utah could be troublesome, but defense, not offense is the Jazz's best weapon. It'd be hard to predict them being able to hang with Golden State offensively when Donovan Mitchell and Joe Ingles are their biggest offensive threats.
Now is the time to attack GSW for any of these projected seven seeds. Without Curry, the Warriors are vulnerable to an upset.
Joel Embiid, Philadelphia 76ers
After going 28-54 last season, the Philadelphia 76ers have a good chance of finishing as the third seed in the Eastern Conference this season. It's all gravy at this point. But they'll have to finish out the regular season and head into the playoffs without Embiid.
Pending the results of surgery, Embiid could return to play in 2-4 weeks, per league source. First round obviously in some jeopardy.

— Zach Lowe (@ZachLowe_NBA) March 30, 2018
Embiid has played in 63 games this year, more than twice as many as last year's 31. This level of health was not expected by even the most optimistic NBA heads. He hasn't disappointed with his play either.
The Sixers have an astonishing net rating of 11.6 when Embiid is on the floor, which is among the NBA's best. It's clear that Embiid is the lynchpin of "The Process." But he is far from a lone wolf. Ben Simmons, Dario Saric, JJ Redick, Robert Covington, and TJ McConnell have exceeded expectations and become key pieces of the puzzle.
With Embiid out for most, if not all, of the first round, the Sixers are certainly vulnerable.  But the teams they face may not have the firepower to derail the young guns of Philadelphia.
Assuming they are the third-or-fourth seed, the Sixers project to play the Indiana Pacers, Washington Wizards or Miami Heat.
The Pacers are good scoring the ball, but the Sixers are dominant on both ends. It would be tough to project anybody on Indiana to be expected to contain Simmons or Covington. Victor Oladipo, Bojan Bogdanovic, Cory Joseph, and Darren Collison play heavy guard minutes. None of them present an obstacle for Simmons, while RoCo and Redick will be wearing out the others off the ball.
Washington could be dangerous if John Wall returns. The Wizards have performed amazingly well given the loss of a player as talented as Wall. Tomas Satoransky has stepped up in Wall's absence, but he's not on Wall's level. Even without Wall, Bradley Beal, Markieff Morris, Satoransky, Marcin Gortat, Otto Porter, and Kelly Oubre Jr. are a talented bunch. Without Embiid, this squad could take down the Sixers.
Miami has been a tough team to categorize this season. Their defensive potential is magnificent. Josh Richardson has carved out space as a straight three-and-D specialist. On guards and smaller wings, his defense is at the top with guys like Andre Roberson and Marcus Smart. He is a hound.
Justise Winslow also presents a switching problem for Philly. Embiid would be the one player that could take advantage of Winslow, James Johnson, Hassan Whiteside, or Bam Adebayo. Given Simmons' shooting limitations, the Heat should be able to switch anything the Sixers throw at them.
The problem for Miami comes on the other end. The dichotomy between Miami's offensive talents and defensive talents is obvious. Winslow is not ready on offense yet and can't space the floor. Whiteside has many offensive weaknesses. Adebayo is a paint-centered big. Johnson's skill set is tough to figure out.
Due to Miami's inability to maximize both offense and defense at the same time with the same players, Philly's two-way dominance should win them a matchup with Miami and save a spot in the Eastern Conference Semifinals for Embiid to return.
But the playoffs bring much tougher competition, and Miami just might have enough to win a slugfest.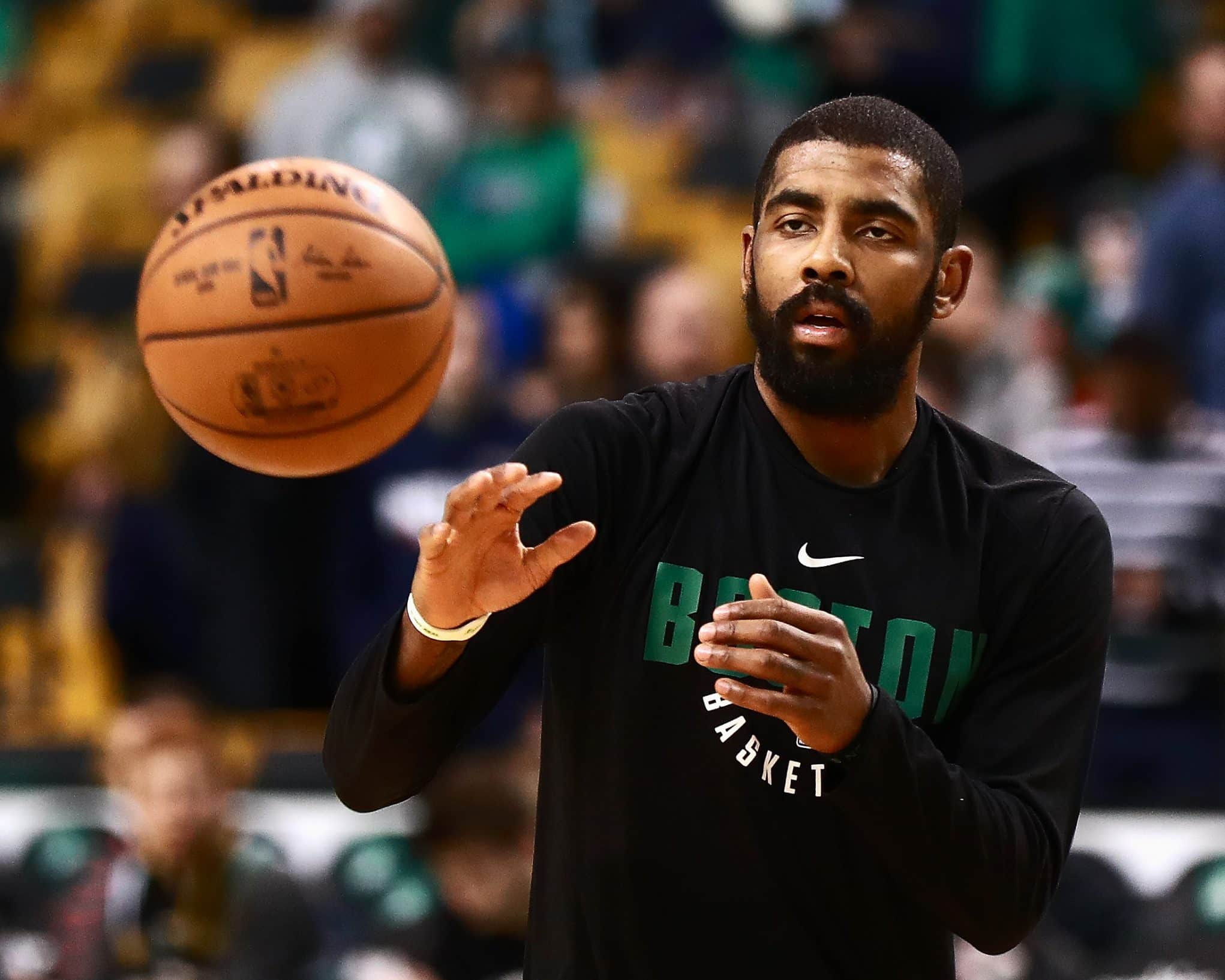 Kyrie Irving, Boston Celtics
Boston has been absolutely destroyed by injury this year, sadly. It is a testament to Brad Stevens and the coaching staff in Boston that they have maintained their league-best defense with so many injuries to valuable players. They seem able to plug in any player on the roster and get above-average defense out of them.
Irving recently missed a couple weeks with knee soreness, then had successful knee surgery to remove a tension wire in the same knee that ended his 2015 Finals appearance. His timetable is to return in the second round.
Kyrie is perhaps the most unguardable player in all of the NBA. As far as my eyeballs are concerned, I have never seen anyone that handles the ball like him. It simply makes no sense the way he can attack a defense from scratch and always get to his spot. It puts opposing defenses in a living hell trying to contain him. Without him, things could get ugly for the Celtics, and they are more on the level of the Heat if he can't manufacture 30 points out of thin air.
They are almost guaranteed to play one of Washington, Miami, or Milwaukee.
The Bucks are one of the most disappointing teams this season. The Celtics have the tools to contain Giannis Antetokounmpo, and that's Milwaukee's entire strategy. I'm fully prepared to eat my words if the Bucks make it to the second round, but as far as I can tell, they really have no chance to beat anyone in the Eastern Conference given their stiff roster construction.
Miami and Boston would make for an ugly first-round contest. Erik Spoelstra and Brad Stevens would make their cases for Tactician of the Year, trying to find ways to score over each other against really strong defenses.
Without Irving, the Celtics would be starved for a playmaker. Al Horford would have a rough series facing Whiteside, Adebayo and Kelly Olynyk. Outside of Horford, lots of responsibility will fall on Jayson Tatum and Jaylen Brown, a rookie and a sophomore.
Could they prosper? Yes. Will they? It's hard to find a way to argue that Tatum and Brown would succeed on offense against some of the best perimeter defenders in the league.
Marcus Morris is also expected to take a nice chunk of offense, but he is also going to be up against some of those same names. While the Celtics have more talent, the Heat could very easily throw a wrench in the Boston machine and pull out a first-round victory.
Washington could be scary as well. Similarly to Philadelphia, the Celtics would probably be able to contain most of a John Wall-led offense. But the Celtics have been in the 20s in terms of offensive rating for most of this year. Where are the buckets going to come from without Kyrie?
Coach Stevens has proven he's able to find ways to win, but in the playoffs, the stakes are higher. Teams gameplan your every move. Would Terry Rozier manage to run an offense and defend John Wall? Can Brown and Tatum contain all of Otto Porter, Kelly Oubre, and Markieff Morris? Will the Morris brothers switch teams just for fun to see if anybody notices?
These seem like tall orders for a limited Boston squad. Like the potential of the Heat matchup, this would certainly need a Game 6 or 7 if Kyrie can't play. Earlier this season when he was healthy, each of these teams would have been a cakewalk. Now, we can't be so sure.