New York Yankees home games in 2018 will be sporting words such as affordable, delicious and powerful at New Yankee Stadium.
If the New York Yankees' 6-1 victory on Opening Day in Toronto is an indication of what's to come during the 2018 season, then Yankee fans are certainly in store for quite a ride, especially when they visit Yankee Stadium to see the Bronx Bombers in person.
With the offseason acquisition of National League MVP Giancarlo Stanton, who homered twice on Opening day, coupled with the return of American League Rookie of the Year Aaron Judge, power hitting catcher Gary Sanchez, shortstop Didi Gregorius and top of the rotation pitchers Luis Severino and Masahiro Tanaka, there are high expectations after getting to game seven of the American League Championship Series against the Astros.
And judging by ticket sales, the Yankees are pumped up about the season as well.
"We're actually very excited," said Kevin Dart, the Yankees' Vice-President of Ticket Sales Services and Operations. "So far, we're extremely pleased with where our ticket sales numbers are at and our season ticket numbers are good. Our group sales and suites are doing well."
Individual tickets are also doing very well and a big reason why is that the Yankees have made it affordable for their fans, especially those with families, to be able to attend games in the Bronx. There are over 200,000 tickets priced as low as $15 for most games and there are even some games with $10 and $5 tickets available.
And with their roster full of power and pitching, the Yankees are giving their fans a lot of bang for their buck.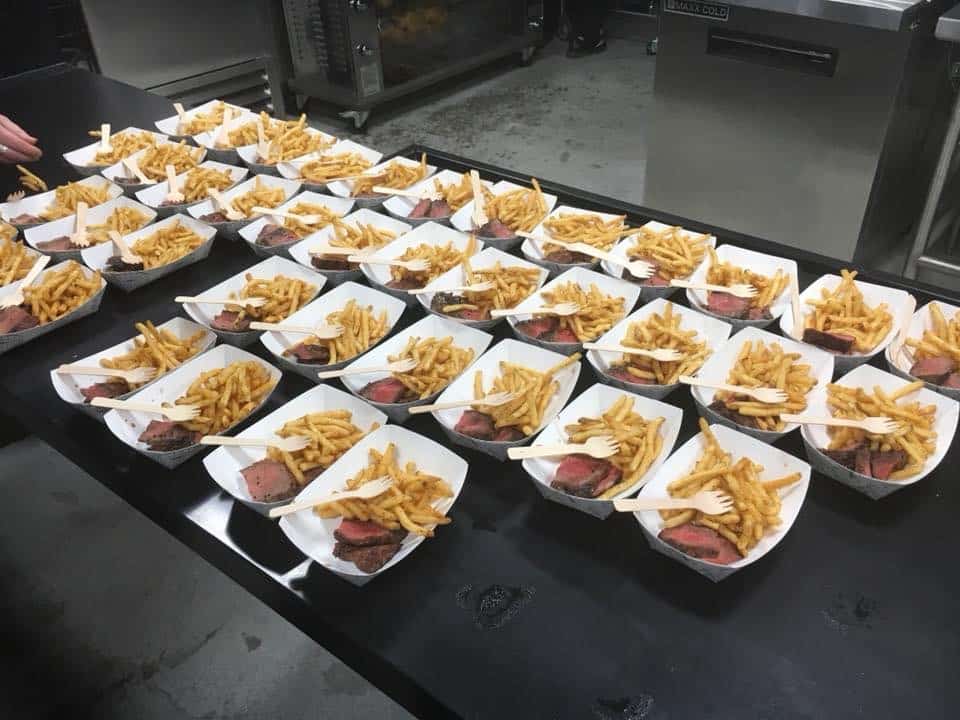 "We're offering a lot of affordable ticket options," said Dart. "The team is obviously very exciting. Even with some of the $15 tickets, the Pinstripe Pass comes with a beverage as part of your ticket to get in the stadium."
Once the fans are inside the stadium, they're probably going to be a little hungry and the Yankees will be introducing some new food options starting with the home opener on Monday April 2 against Tampa Bay.
The team is introducing the "Blue Point Bleachers Bar," a new social gathering location as well as a retail store on the 200 level by the left field bleachers where the bar will serve "NY Pinstripe Pilsner", Blue Point's latest master creation. Among the new concession stands are "Rotisserie Chicken and Steak" by section 105, "Beyond Sausage" at the Bareburger Stand at section 132 and a "General Tso's Crispy Chicken Sandwich" at the Pepsi Food Court behind section 127B.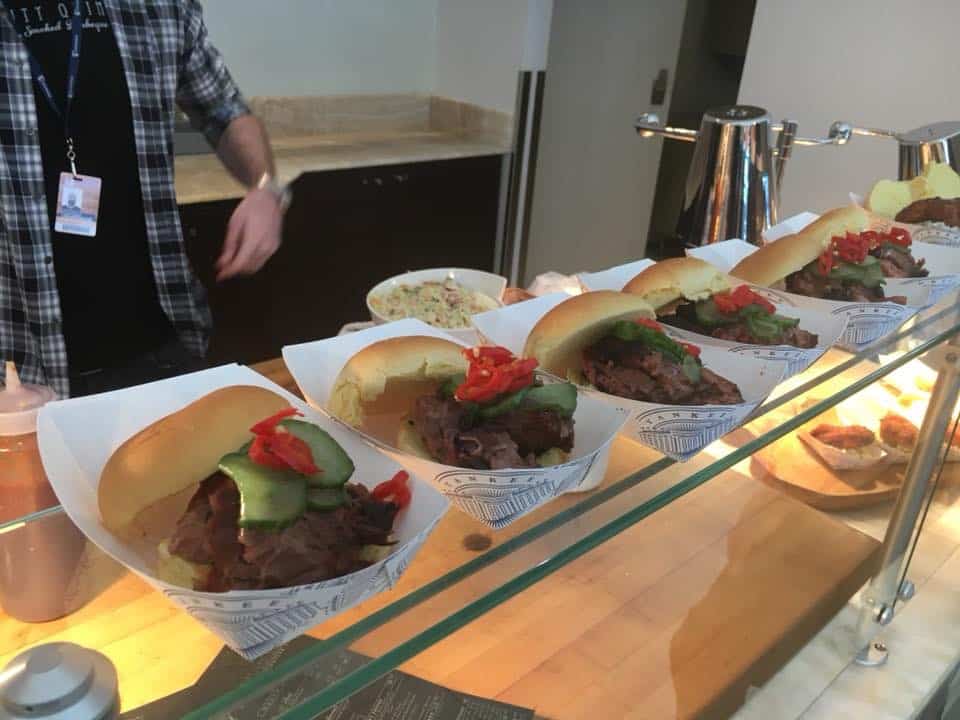 The Yankees' food and beverage options come under the direction of Matt Gibson, the Senior Executive Chef for Legends Hospitality.
"Super excited," said Gibson. "We spent the entire off-season coming up with new ideas and working through testing them out on our friends and family. You look at this iconic building. We've got a tremendous product on the field so we needed to make sure that the food was up to the standard of this building, this organization and the team."
At the end of the day, a ticket gets you into Yankee Stadium to see the Yankees take on one of their American League rivals or perhaps battle a National League opponent in an inter-league game. But going to a sporting event these days is more than just about what happens on the field. It's the whole game day experience that many fans are looking forward to enjoy.
And food is a big part of that.
"Ultimately we wanted to make sure that as they walk in the stadium that there's tons of options for them," said Gibson. "There's a little bit of everything. There's some great partnerships and there's high quality food and that's ultimately what we care about."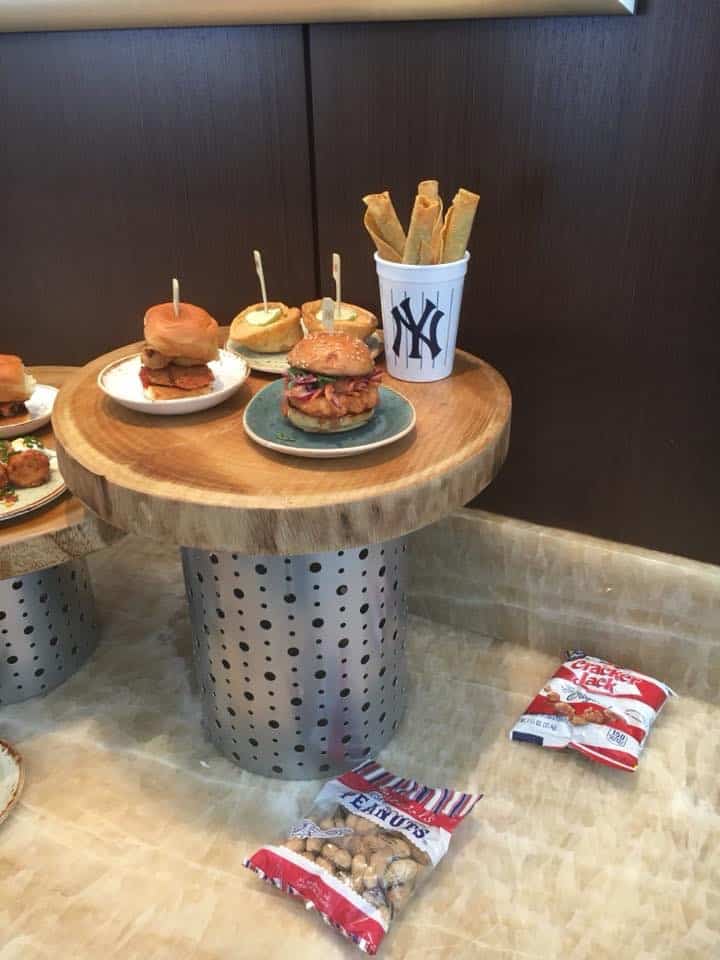 And while many Yankees fans will be hungry for some good food at Yankee Stadium, they'll also be hungry to see the Yankees win a 28th World Series Championship. With a powerful lineup that includes the likes of Stanton, Judge, Sanchez and Didi, some of the most sought after seats in the stadium could be in the bleachers and the outfield lower level.
You never know when a ball is going to be hit high, far and gone right into your hands!
"Those tickets are always extremely popular," said Dart. "So far we're pleased with the numbers. Obviously we have season ticket holders that sit out there but single game tickets are a very attractive out there as well."
Watching the Yankees take batting practice would also be something very attractive when you consider the fact that in Aaron Judge and Giancarlo Stanton, the Yankees have the last two Home Run Derby Champions. But in the past, gates at Yankee Stadium weren't generally open in time to see the Yankees taken BP.
That is changing this year so that fans can see Judge and Stanton put on a display of power. The Yankees will open two stadium gates three hours before the scheduled start of games on Friday night and Saturday late afternoon and night games.
"We actually have a very exciting team so we're opening the gates early to give fans an opportunity to get in and see some batting practice and maybe see some impressive home runs during BP," said Dart.
Many fans and members of the media thought that the 2017 season was going to be a rebuilding campaign for the Yankees but it could very well have been the initial stage of a new Yankees dynasty. With a mix of veterans, youth, and power, the Yankees went on a journey to within one game of the World Series.
And now the bar has been raised in 2018 so Yankees fans are buying tickets in big numbers to enjoy everything that a trip to Yankee Stadium has to offer…a delicious combination of winning, good food, fun and excitement.